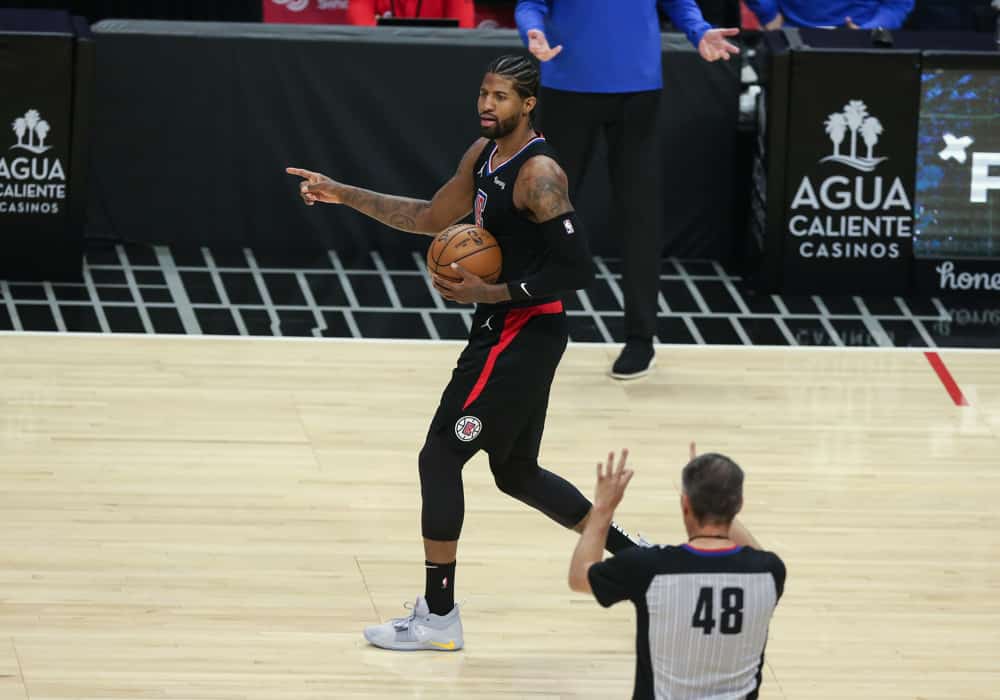 NBA Playoffs Player Prop Picks
The NBA Playoffs feature four games on the schedule tonight. We have seen some incredible performances thus far in the playoffs and I have a few NBA Playoffs player prop picks that should shine tonight. Keep in mind to shop around for the best number possible! Let me get right into the player props for tonight's action.

Derrick Rose starts the game dropping 11 of the Knicks first 19 points 🌹 pic.twitter.com/E9ej1hpl5a

— SportsCenter (@SportsCenter) May 28, 2021
I keep wondering how worse the Knicks' offense would be without Rose. There is no doubt that Rose has been the best player and scorer for the Knicks in this series against the Hawks. In fact, through four games Rose is averaging 22.8 points per game. Furthermore, Rose has stepped into the starting lineup for the Knicks to give the team more scoring options. Also, Rose is shooting 50.4% from the field and also shooting the same percentage from the three-point line. The Knicks are back home tonight in Game Five and I expect Rose to lead the way again for them.
We know that Randle has struggled scoring the ball against the Hawks all series. This comes as a big surprise because of the success Randle had in the regular season against the Hawks. However, I know that the playoffs are a whole different level of intensity. But, Randle is doing a great job of rebounding the ball for the Knicks. Randle is averaging 11.3 rebounds in the four games so far in the first round. In fact, Randle has grabbed 10 or more rebounds in three out of the first four games. I expect Randle to continue to have success on the boards in a critical Game Five tonight.

The news in this series is the injury to Joel Embiid. We know he is out for Game Five tonight against the Wizards. I think this opens up the paint for the interior players of the Wizards. Insert Daniel Gafford. He has been getting a consistent 20+ minutes per night for Wizards in the playoffs so far. In fact, he scored 10 of his 12 points in the second half of Game Four against the Sixers. Furthermore, Gafford has scored in double figures in all four games and scored more than 11 points in three out of the four games. I expect Gafford to get some easy looks inside the paint tonight.
Paul George did not have a great shooting night in Game Four against the Mavericks. However, George is having a great series so far scoring for the Clippers. Despite his shooting woes in Game Four, I expect George to have a great night shooting and scoring for the Clippers tonight. With the success Kawhi Leonard is having against the Mavericks and a defensive focus on Leonard, I expect this to create more opportunities for Paul George to have more scoring opportunities.