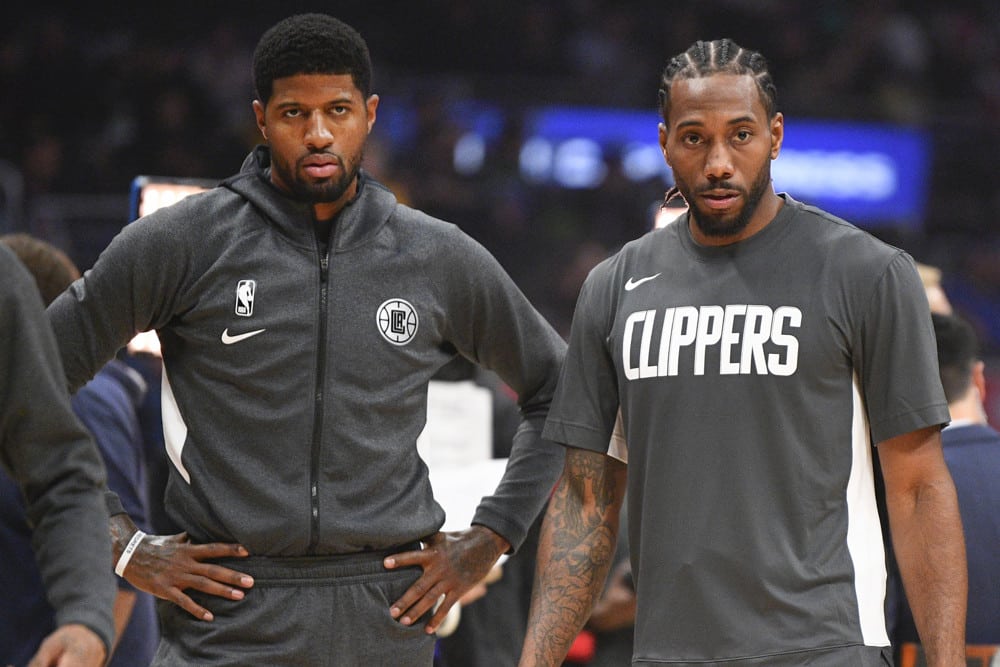 Hello everyone! The NBA Playoffs and Play-In Tournament are set, and boy should it be fun! There are a ton of NBA playoff props available to get down on, and some look really juicy. Today, we're going to take a look at five of my favorite props to get down for this postseason. You can bet these with me over at PointsBet! All odds are current as of May 17th.
NBA Playoff Props Picks 2021
Knicks To Win Series vs. Hawks (-110)
This is one prop that I believe books could go ahead and cash. These teams met three times in the regular season. The Knicks took all three of those meetings with two of those wins being by double digits. This should be a fairly easy series for New York despite what oddsmakers believe.
Although the Knicks probably won't win the championship, they do come in as one of the best defensive teams. They held teams to the lowest shooting percentage and three-point percentage in the league, and they rank third in defensive efficiency. The Hawks, on the other hand, rank 21st in defensive efficiency.
Atlanta has been beaten in the paint quite badly this year as well. They are allowing around 48 points per game in the paint. This plays right into what New York wants to do. The Knicks rank 27th in three-pointers attempted, and they know their game is inside. I wouldn't be shocked if the Hawks take a game or two. I don't think there's any way they win this series though.
Grizzlies To Make 2021 NBA Playoffs (+390)
If you're looking for a juicy-priced sweat for the Play-In Tournament, then this is the prop for you. We are just going to assume that the Lakers win the 7/8 game against Golden State as I believe they should. Memphis shouldn't have many problems taking down San Antonio in the 9/10 game either.
This will leave a classic-in-the-making in the Warriors versus the Grizzlies for the 8th seed. This won't be the easiest of games for Memphis. However, they've beaten Golden State already this year (1-2 record H2H). They know that the Klay-less Warriors are a beatable team and should like their chances.
Golden State isn't the strongest team in the paint, and Jonas Valanciunas is going to have to play his best to give the Grizzlies the boost needed. However, they will only need to beat the Warriors once, not in a series. If they can clamp down on the perimeter and dominate the paint, then Memphis can steal the 8th seed.

Bucks To Win The Eastern Conference (+350)
This isn't something I'd throw a max-unit play down on, but a unit or two is definitely worth a play. The Eastern Conference seems to be much more top-heavy than its Western counterpart. There are only three teams that I'd say have a legitimate shot at winning the conference (Milwaukee, Brooklyn & Philadelphia).
An interesting thing to note is that the Bucks have a winning H2H record against both Brooklyn and Philly. They went 2-1 against the Nets in a series that featured exciting games each time. Milwaukee also went 3-0 against the 76ers this year. Although two of those wins were by single digits, the last win against them was by 38 points.
I don't picture the Bucks having too much trouble with Miami in the first round. Their biggest obstacle will come in the quarterfinals against Brooklyn. If they can overcome a fully-healthy Nets squad, then I fully believe that Milwaukee will end the season as Eastern Conference champions.
Clippers To Win NBA Finals (+500)
I wish we were getting a better price on this, but I'll take what I can get. The Clippers come into this year's playoffs as one of the strongest four seeds in recent memory. They finished the year at 47-25 with a nice 9-3 record against teams in their division and winning records both at home and on the road.
Los Angeles has a first-round matchup with Dallas ahead, and I have a hard time picturing them having much trouble there. They would then have to run the gauntlet against the Jazz, followed by most likely either the Suns or the Lakers. I fully believe that this can be done, however.
The Clippers have been one of the most efficient teams this year and they have the makings of a championship squad. They rank second in offensive efficiency, only behind Brooklyn, and eighth in defensive efficiency as well. A five to one payout is certainly worth playing as the Clippers could very well win the NBA Finals this year.
Kawhi Leonard to win Finals MVP (+600) or Paul George to win Finals MVP (+1800)
My last two NBA playoff props I'll give out together, and they tie into the previous one. Assuming that the Clippers take down the NBA Finals, there are only two logical choices for Finals MVP. I honestly believe that Paul George has the better chance given his ability to drop 30+ any given night with 5+ threes.
However, Kawhi Leonard can be just as useful to the team. His playmaking abilities, whether with or without the ball, are too much to just disregard. That being said, I'll also take Kawhi for Finals MVP at +600 as somewhat of a safeguard. It's safe to say that one of these two will win the Finals MVP, though, if the Clippers take the title.
Listen Also: NBA Betting Trends of the Year + Play-In Tournament Picks | NBA Gambling Podcast (Ep. 178)
Make sure to subscribe to NBA Gambling Podcast on Apple and Spotify. Check out Munaf, Dan, and Ryan's updated against-the-spread NBA picks today and EVERY DAMN DAY for EVERY DAMN GAME at SG.PN/nbapicks