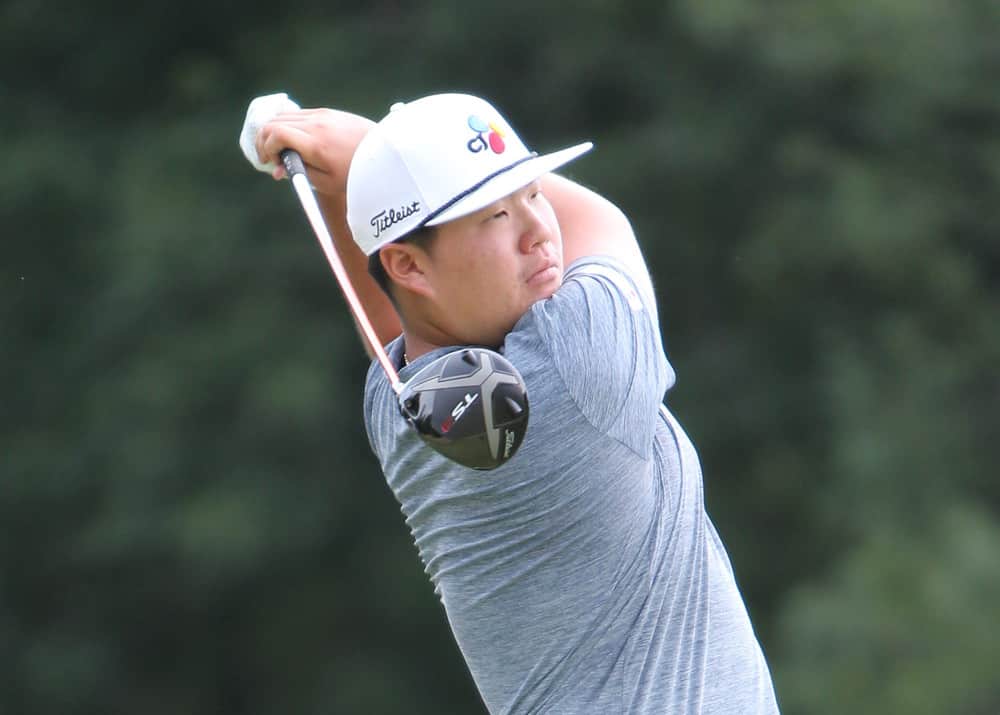 After an exciting Players Championship, the PGA Tour treks south to West Palm Beach, FL for the Honda Classic at PGA National.
As always, here is your early deep-dive on the Honda Classic and a preview for how to bet.
The Honda Classic Preview: The Field
Fans and golf gamblers have been treated to star-studded fields for over a month. Unfortunately, the Honda Classic is sandwiched between the Players Championship and the WGC Match Play. As a result, most top players are skipping this week's tournament.
There are, however, some quality names in this field. Headlining the event is Sungjae Im. Sungjae won the 2020 Honda Classic and has shown flashes of high upside performances. He's been maddeningly inconsistent though. This was on full display at the Players Championship. Sungjae fired a 66 on Friday to get into contention. He followed that up with a 77 on Saturday to knock him out of contention. He's making gamblers pull their hair out lately. Maybe a return to the site of his first career victory will right the ship.
Other notables in the field include Daniel Berger, Rickie Fowler, Shane Lowry, Phil Mickelson, Joaquin Niemann, Adam Scott, Henrik Stenson, and Lee Westwood.
For the full field, click here.

The Honda Classic Preview: The Golf Course
In 2007, the Honda Classic was moved to PGA National after a major investment in the golf course by a few private equity groups. The Champions Course at PGA National has held the Honda Classic ever since.
Tom Fazio built PGA National in 1981 in order to host the 1983 Ryder Cup. That was won by the Americans in dramatic fashion. In 2002, Jack Nicklaus tackled the course for a redesign in order to have it ready to host a tournament on the PGA Tour. Five years later it attracted the Honda Classic to the site.
Jack Nicklaus has made quite the name for himself in golf course design, and the PGA Tour makes stops at several of his golf courses. This includes Muirfield Village, the Nicklaus Tournament Course at PGA West, The Concession Golf Club, and Valhalla.
Some golf architecture nerds dislike the Champion Course at PGA National. The golf course utilizes water hazards and deep rough instead of a creative tee-to-green design to challenge players. The naysayers have a bit of a point. While a very adept PGA Tour pro can get around this golf course without a lot of issues, the layout of this golf course is certainly not a very friendly one to most amateurs.
Penal. Narrow. Unimaginative. Those are words to describe PGA National. There is trouble lurking everywhere on the golf course. Most fairways are no wider than 30 yards, and almost all are pinched in with a bunker. The Bermuda rough is thick and grainy, which makes getting good contact on the golf ball a challenge. And there is water everywhere. Literally everywhere. There are only four holes on the golf course where a water hazard isn't theoretically in play. Some holes require a much bigger miss to reach the water than others. But they're still there, and still accessible with a very poor shot.
Not only is this a tough layout for most amateurs, but this time of the year the wind plays a major factor on the golf course. Wind plays havoc on shot trajectories and dries out the greens. When this happens, balls ricochet off the rock hard surfaces. All in all, this tournament provides some of the stiffest tournament conditions on the PGA Tour.
If you're someone who likes to watch a PGA Tour event and see low scores, birdies, and players firing at pins, this event likely isn't for you. But if you're someone who watches NASCAR for the crashes, well buckle up – you're in for a weekend full of funnies and fails where some of the best players in the world are humbled:
The most notable part of the golf course is "The Bear Trap", which is a nightmarish stretch from holes 15 to 17.
15th Hole – Par 3: 179 Yards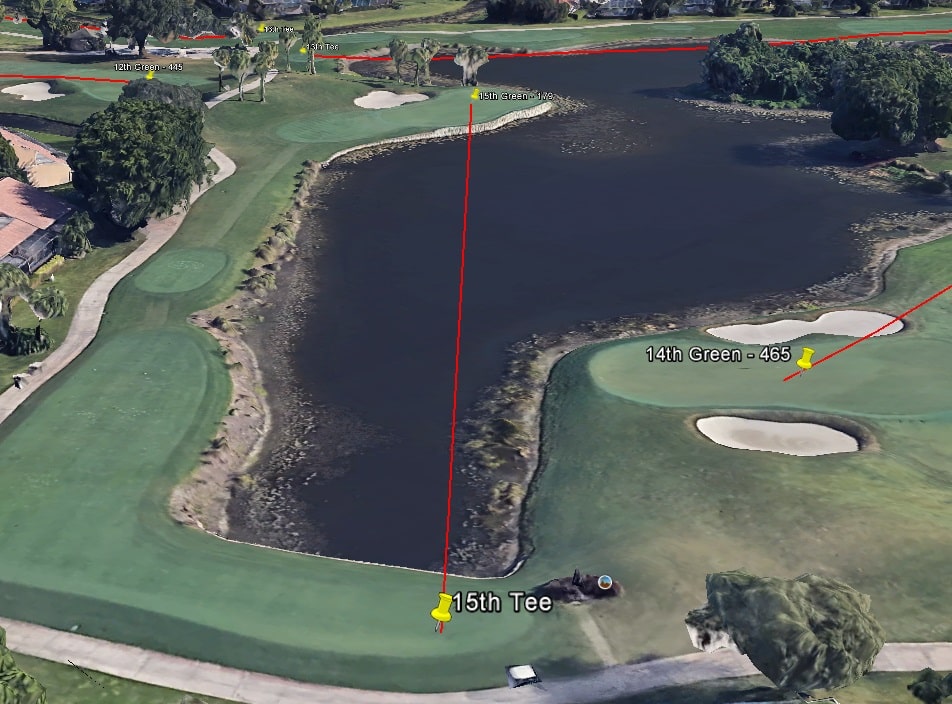 16th Hole – Par 4: 434 Yards
17th Hole – Par 3: 190 Yards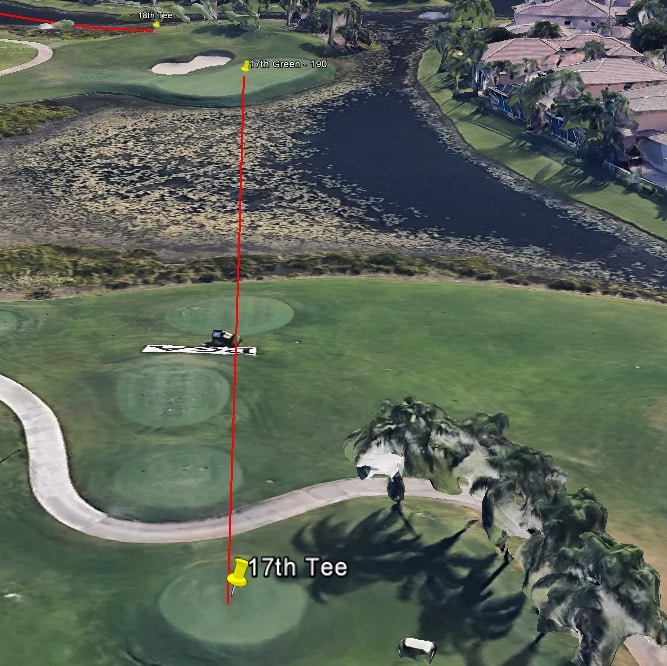 There's nothing spectacular about these holes. The 15th and 17th are basically the same holes. They are moderately long Par 3's over the water towards elongated greens with a back greenside bunker. On the 16th, the fairway runs out 280 yards off the tee and creates a forced layup. All three approach shots into the green require a left to right shot shape. Nicklaus often played a fade, so it's no surprise a fade is required to succeed in this stretch.
But what makes this stretch of holes brutal is that they all run smack into the prevailing ENE winds. That ups the difficulty significantly. The high fades that are required to reach the greens can get caught up in the wind and end up in the water. The wind swats those shot shapes like Dikembe Mutombo and the strokes pile up in a hurry.
Though not officially a part of the Bear Trap, the 556-yard Par 5 18th might as well be. It's one of the more challenging Par 5's on the schedule:
Water hazards present a problem off the tee on both the left and right. Fairway bunkers await errant shots left and a row of trees and deep rough to eat up blocks to the right. The approach into the green doesn't get much easier, as the players are hitting once again into the prevailing ENE winds. They have to contend with greenside bunkers guarding the left and the large water hazard on the right. While some players might try and be a hero and go for the green in two, many will stay safe and make it a three-shot hole.
The design of the closing hole is also a cookie-cutter template of a couple of other Par 5's at Jack Nicklaus courses. This design is seen at Glen Abbey (former site of the RBC Canadian Open), Muirfield Village, and The Concession Golf Club:
18th Hole – Glen Abbey
11th Hole – Muirfield Village
17th Hole – The Concession Golf Club
The Honda Classic Preview: Betting Strategies
The PGA Tour has been on a run of positional golf courses over the last month. Players had to navigate around all the water hazards at The Concession Golf Club. Next was Bay Hill, which required players not named Bryson DeChambeau to keep the ball in play off the tee. This theme continued last week at TPC Sawgrass. While the overseeded fairways and rough played softer, golfers who found themselves out of position off the tee were in for very long days.
PGA National might be the most important golf course on the PGA Tour to keep the ball in play. As mentioned earlier, only four holes don't have a water hazard in play. And while the fairways are narrow, that doesn't mean players are missing fairways at higher rates. In 2020, the field average in driving accuracy of players who made the cut way 62.9%. That's slightly higher than the PGA Tour average that season. Players take less-than-driver off the tee to play positional golf. Those who are still missing fairways with more accurate clubs are further punishing themselves.
Precise iron play is also very important. The firm and fast nature elevates the importance of premium ball striking to locate proper tiers on the green. The penalty for missing greens can be high. It's tough to chip from the grainy Bermuda rough that surrounds the greens. And there are several holes with water hazards off the green that'll penalize players greatly. It's not a death sentence to miss a green at PGA National as long as you're missing in the right places. But if you're not, you won't be long at the Honda Classic.
That's why performance with the irons drives a huge variance of scores on the leaderboard, while performance off the tee, scrambling, and putting don't in relation to average PGA Tour events:
Unfortunately for gamblers, this is a very weak field. There aren't many premium ball-strikers statistically that are available for gamblers. It will probably serve them best to rely on course history both at PGA National and other positional golf courses to try and find players who enjoy such types of tracks. Some similar positional golf courses on the PGA Tour are the following:
TPC Sawgrass
Muirfield Village
Harbour Town
Sedgefield Country Club
Innisbrook Golf Resort
El Camaleon
Waialae Country Club
Lastly, here are players in the field who have gained more than a stroke per round at PGA National (minimum of 10 rounds):
Byeong Hun An – +2.15
Lee Westwood – +1.97
Rickie Fowler – +1.71
Luke Donald – +1.53
Graeme McDowell – +1.44
Russell Henley – +1.39
Daniel Berger – +1.37
Charl Schwartzel – +1.26
Adam Scott – +1.16
Ian Poulter – +1.12
Phil Mickelson – +1.03
Jason Dufner – +1.02
Luke List – +1.00
With a couple of exceptions, most of these players are not known for eye-popping Strokes Gained – Off-The-Tee numbers. They're known much more with precise ball striking tee-to-green. They are a collection of players who don't waste strokes on the golf course and are capable of grinding out pars. It's these types of players gamblers will want to target for The Honda Classic.
It's also going to be really important to check the weather this week. This will aid in figuring out which side of the draw may be more favorable for the players. In addition, as of this writing winds are forecast to gust to as high as 40 MPH on Sunday. In these conditions, it doesn't really matter how good of a ball-striker a player is – everyone will be missing greens and struggling. It might be useful to elevate the importance of scrambling and getting up and down for par in tough conditions.
Lastly, I went on a crusade last week for experts who don't do their homework on the golf course. Many people were making the mistake of calling TPC Sawgrass a Bermudagrass golf course, when in fact the overseeding process in March made it a completely different turf type. Have no fear gamblers. This week the naturally Bermudagrass PGA National will play that way. Temperatures year-round are warm enough to promote healthy Bermudagrass growth. Targeting players who perform well on these surfaces will be a plus.
RELATED CONTENT
The Honda Classic Preview Show | Golf Gambling Podcast (Ep. 39)
The Players Championship Picks and Props
2021 The Players Championship DraftKings Picks
The Honda Classic Picks and Props