You've got to hand it to him – just like his Inside the NBA co-host Charles Barkley, Shaquille O'Neal knows how to keep himself relevant, well into retirement. Whether it is hawking ink for your printer or jumping back into pro wrestling (as he is tomorrow night on AEW), Shaq is ubiquitous – perhaps more popular and famous now than even during his NBA career. Most of this is due to his TNT gig, which can get him into hot water as well – because there seems to be quite a few current NBA players Shaq hates.
Maybe hate is too strong a word, but regardless Shaq gets into plenty of feuds with current players. Here are five current NBA players Shaq "hates" (or at least has hated on).

Five Current NBA Players Shaq Hates
Donovan Mitchell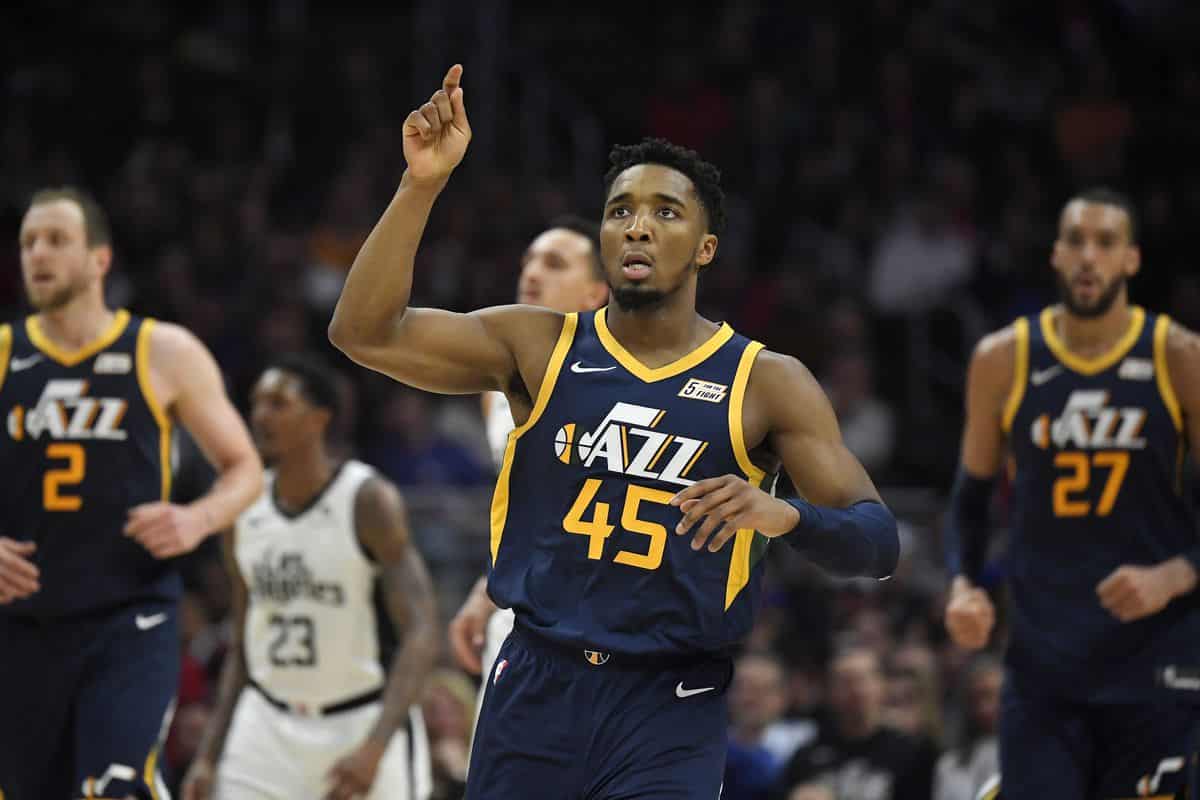 We'll start with Mr. O'Neal's most recent skirmish, with Utah Jazz all-star Donovan Mitchell. While interview Mitchell on a recent episode of Inside the NBA, O'Neal told him he "doesn't have what it takes to get to the next level." A strange – and inappropriately timed – comment to make to a player immediately after a game. Mitchell seemed to take it in stride, saying he's heard that his whole life, and O'Neal explained later he was just trying to test "his temperature" and wants him to shut him up. Mitchell's play thus far this year may just do that yet.
Rudy Gobert
Shaq can't stand other big men – he seems to want to be the only big man to ever receive any praise in NBA history. So when Mitchell's Jazz teammate Rudy Gobert got a contract extension earlier this season, he had this to say: "this should be an inspiration to all the little kids out there. You average 11 points in the NBA, you can get $200 million." As is always the case, he claims he isn't hating on the player or meaning any disrespect. Totally believable.
Dwight Howard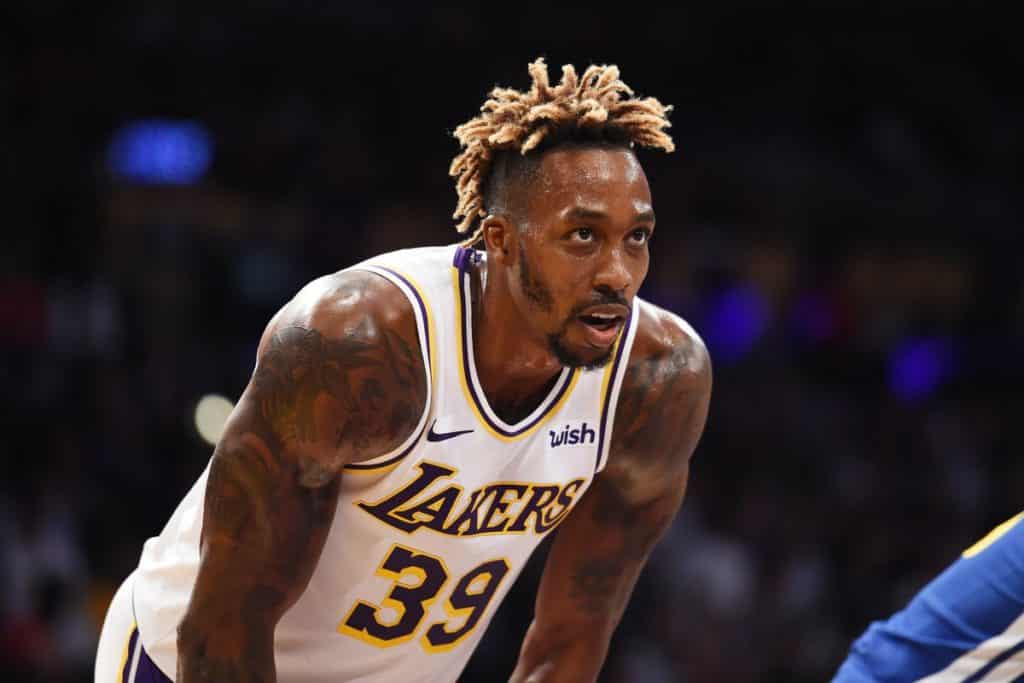 He's not alone in his hate for Dwight Howard – EVERYONE hates Dwight – players, coaches, fans – you name it. Just look at the guy. This is a long simmering feud between Shaq and Howard, once again a case of Shaq being a territorial big man. Howard donning the Superman costume at the 2008 NBA All-Star Dunk Contest rankled Shaq, as he fancies himself to be Superman. Shaq always jabbed at the younger man for never winning a championship ring, so once Howard won one last season with the Lakers he went apoplectic.
JaVale McGee
Another silly feud with a NBA big man is Shaq vs JaVale McGee. This one got so nasty that the players' moms had to get involved to squash it. Seriously. The main issue is McGee tends to screw up often on the court, and when he does it is often very spectacular and silly and funny. So Shaq featured him endlessly on his Shaqtin' a Fool bit on TNT. McGee didn't enjoy the constant ribbing. It also didn't help that he is a big man and played center for the Lakers, two things that'll get you on a players Shaq hates list, regardless of how good a player or how nice a person you are.
Kevin Durant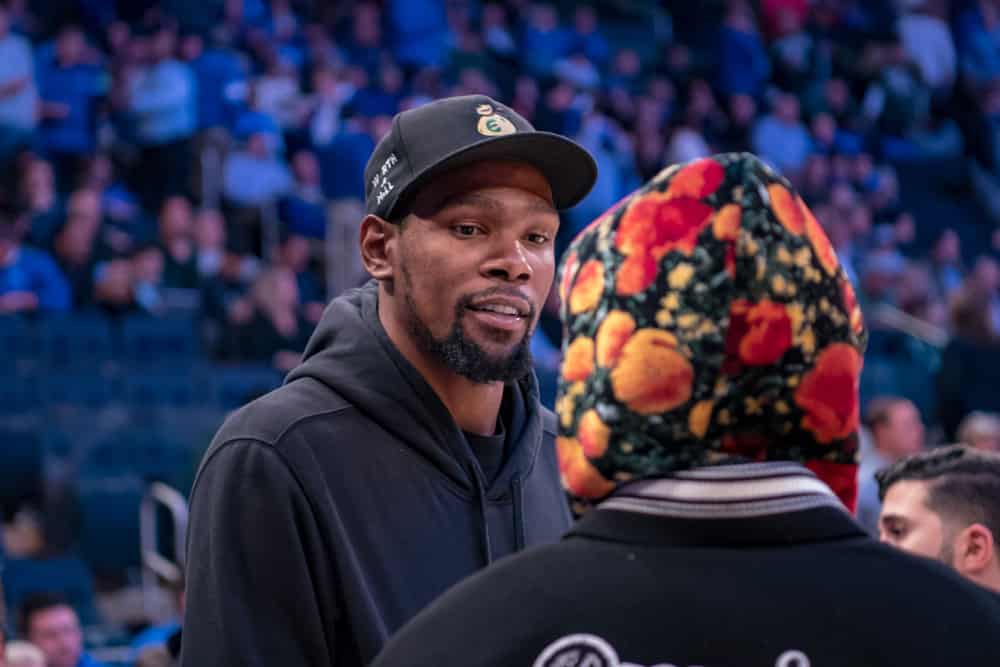 Kevin Durant has fired back at Shaq for his treatment of player, like McGee, calling him a "cop" and "childish". He also told him that there's more to life than rings. Shaq retorted that Durant can't talk to him like that, but KD has continued, ripping the big man for his Mitchell hate just a few short weeks ago. Durant, and fellow superstar LeBron James, are players with the clout and resume to actually stand up to Shaq and have a chance of shutting him up.
Related
10 Current NBA Players Charles Barkley Hates