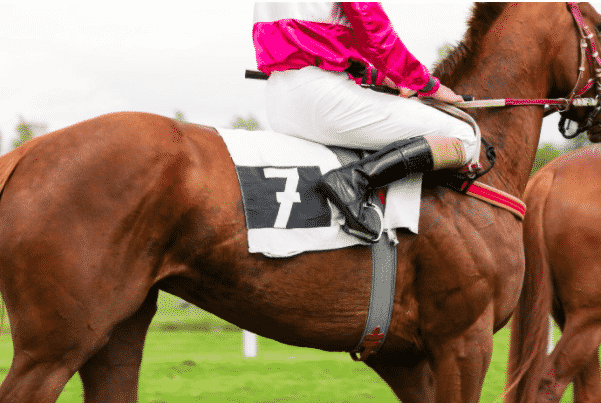 You see it all the time when major sporting events are on TV.
Suddenly everyone is an expert, whether ahead of a big boxing fight, the Grand National or even some obscure sport at the Olympic Games such as curling or bobsleigh.
Thrown into these new and exciting worlds, suddenly we become authorities on keeping a fight long with the jab, understanding handicap weights and ratings in racing and even how to curl a stone to perfection.
The point is, even with the best of intentions, 'fair weather' sports fans do not make for the best pundits …. nor do they make for the best of bettors, either.
And so occasionally it is better to seek the guidance of time served, experienced 'experts' over your own stabs in the dark, and so seeking out betting tips ahead of big events like the Cheltenham Festival is usually the savviest way to go if you want to have a flutter on the flagship racing event.
It's essential that your sports betting remains fun no matter what you are wagering on and part of that process is picking your selections based on your own parameters.
Some people pick out bets at the Grand National or the Kentucky Derby because they like the horse's name, or it is carrying a lucky number on the saddlecloth or some other seemingly trivial reason. The Grand National is the most bet-upon sporting fixture in the UK each year, with some £300m – around $410m – wagered. A massive slice of that cash comes in from people who essentially don't have a clue what they are betting on!
But that's part of the fun of horse racing betting – with emphasis on the word 'fun.' As long as you accept that you are likely to lose money with such a random strategy, and you can afford to lose the money you stake, then where's the harm in a bit of fun betting and giving yourself some skin in the game?
While betting should be fun, there's nothing quite as much fun in betting as cheering home a winner down the final furlong of the course.
Indeed, enjoying a profitable week from the Cheltenham Festival or even an each-way return from the Grand National is fantastic fun, and you will significantly increase your chances of achieving that if you follow those who know the sport inside and out.
Horse racing tipsters are everywhere, from leading media outlets such as the BBC and The Racing Post to independent blogs and social media feeds. There is no shortage of tips available.
What's great is that these individuals or tipster networks do all of the hard work for you, examining a horse's form, their record at the course and over the distance, whether any handicap weightings are fair, who will be in the saddle, their likeness (or otherwise) of the going, and so on.
Many tipsters offer a unique insight that will help improve your betting and save you the time and hassle of conducting research. Often vastly experienced, these betting experts have seen everything that their chosen sport has to offer. Rather than rushing in and making rash judgements based on hearsay and speculation, they have a measure of the market that ensures only sensible tips are supplied.
Let's take Ladies Day at the Cheltenham Festival, for example. There's the RSA Chase, the Coral Cup, the Champion Chase and the Cross Country Chase, to name a few of the races on the day. These are all unique renewals with differing conditions and distances, and so it would take a long time to thoroughly research each race individually.
But with day 2 tips for the Cheltenham Festival already pontificated over on your behalf, you can simply follow in a tipster who has studied the formbook on your behalf. You can then sit back, relax and watch the action unfold on TV as you roar home a winner or two, hopefully!
Quick, easy and hassle-free, why leave your Cheltenham Festival bets to chance or the luck of a random betting system when there are tipsters out there who know the game inside and out? Who knows, by the end of that famous week in March you may have a few extra pounds or dollars in your pocket to enjoy!