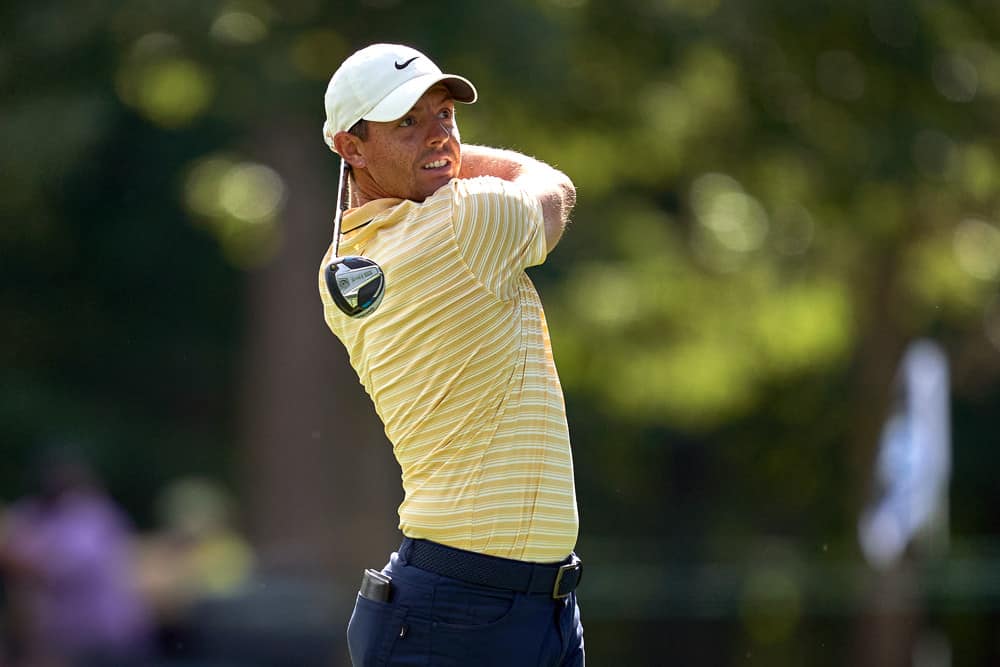 It's time for another great week of golf at the Farmers Insurance Championships at Torrey Pines in La Jolla CA. If you have seen HBO's Tiger Woods documentary already, you will recognize Torrey Pines as the sight of the 2008 US Open where Tiger knocked off Rocco Mediate with a torn ACL and a broken leg. Thirteen years later and Torrey Pines is set to host the 2021 US Open. With that being said, I'm surprised we aren't seeing more of the world's best trying to get an early look at the course. Still, 10 of the world's top 20 are in action this week. Plus, you get these Golf DFS Picks!
Torrey Pines has hosted a PGA event yearly since the 60's (San Diego open, Buick, Farmers since 2010) So we have plenty of course history to go off of this week. Much like last week, the players will get around on each Torrey Pines North and South course Thursday and Friday, then the top 65 and ties will be on the much more difficult south course through the weekend. The North course has no shot link data so we are only going off of the south course data, however, the north is significantly easier. The north course is a Par 72, 7200+ yard scenic course while the South is a Par 72, 7600+ course with a couple of real long holes unreachable by even the biggest hitters. Golfers can expect to see narrow fairways, long rough, and smaller than average poa greens rolling around an 11 on the stimpmeter. Our key stats are SG BS, SG OTT, Par 4 400-450, Par 5 550-600, BOB gained, and SG P. We've gotten used to seeing birdie fests on tour, but this weekend will come down more to bogey avoidance than birdie opportunities.
Golf DFS Picks for 2021 Farmers Insurance Open
Rory Mcllroy-$ 11,000
We are starting our lineup this week with one of the top favorites, Rory Mcllroy. Rory just makes sense this week. Between course history and recent form, he was the obvious play for us. In his previous two times out at Torrey Pines, Rorry has finished in 3rd and 5th place. He also comes in with a disappointing third-place finish in Abu Dhabi after being the course leader heading into Sunday's round. After last week's frustrating performance, do not be surprised if Rory comes out guns blazing this week.
Hideki Matsuyama – $9,200
We are going back to one of our favorite players and playing Hideki this week. He is very familiar with this track with some quality results. In his past three goes at Torrey Pines, Hidecki has finished in 45th, 3rd, and 12th. What grabbed our attention about Hidecki is his ARG and APP numbers; two important statistics if you want to be in contention this weekend. In his past five events, he has gained 1.8 strokes ARG and 2 strokes on approach. As always, the concern with Hideki is his ability to sink putts. In his past five events, he is losing 2.6 strokes on the field. If Hideki can just be remotely good with the putter, watch out.
Gary Woodland – $7,800
I don't know about you guys but I was happy to see Gary back to form last week after a rough few months. In 2018 and 2019 it was almost a given for Gary to be top 15 every time he played. But since the restart in June he has really struggled. We've heard injury reports, and while Bryson was going through his gains phase, Gary was attempting to slim down. Whatever it was, what I saw out of Gary last week indicated he was back. He gained 7.2 strokes on the field, both with OTT and APP game, finishing 16th. It's only fitting that he really breaks back into form at Torrey Pines, a course where he has had continued success. In his previous 10 appearances here he has one MC (2020) with five top 20 finishes. We want to ride this come back for as long as Gary is still priced lower than Rickie.
Charles Howell III – $7,500
Believe it or not, this course has been around longer than CH3. All jokes aside the 41-year-old journeyman is showing he can still get it done on tour. Although he missed the cut last week, it was his first since September. During that time he posted 5 straight top 50 finishes including a 46th at the masters. He will never be the longest hitter, but on the South course being in the fairway is more important than length. He is best known for his putting, which is always crucial here with Poa greens. In his 10 previous appearances at the Farmers, he has never had an MC and has had 5 top 10 finishes, the highest being 2nd in 2017.
John Huh – $7,000
For those of you that read last week's article, we had Mr. Huh as a top play for the week. He cashed that finishing 21st while gaining 7.8 strokes T2G. We want to ride that hot streak right into this week. Once again Huh has great course history here and a great course fit. In his 9 previous appearances at Farmers, he's only had one MC with 2 top 10 finishes. With the way, he is striking the ball I see him getting right back to the top 20 again this week. The only apparent weakness in his game for this course is that he is poor on Poa, so keep your fingers crossed he's on the south course in the AM.
Russell Knox – $7,000
We are rounding off our team with the Scot. Knox had himself a nice weekend at the American Express last week. He finished in 16th place and had an impressive four strokes on the field on approach and 6.1 on Tee to green. Knox is another one of those golfers who is very familiar with Torrey Pines. He had made the cut at this event 4/5 past years and finished in 21st last season. Although Knox has the same issues putting as Hideki, we think he is a quality piece to finish up your lineups.
2021 Farmers Insurance Open Picks and Props