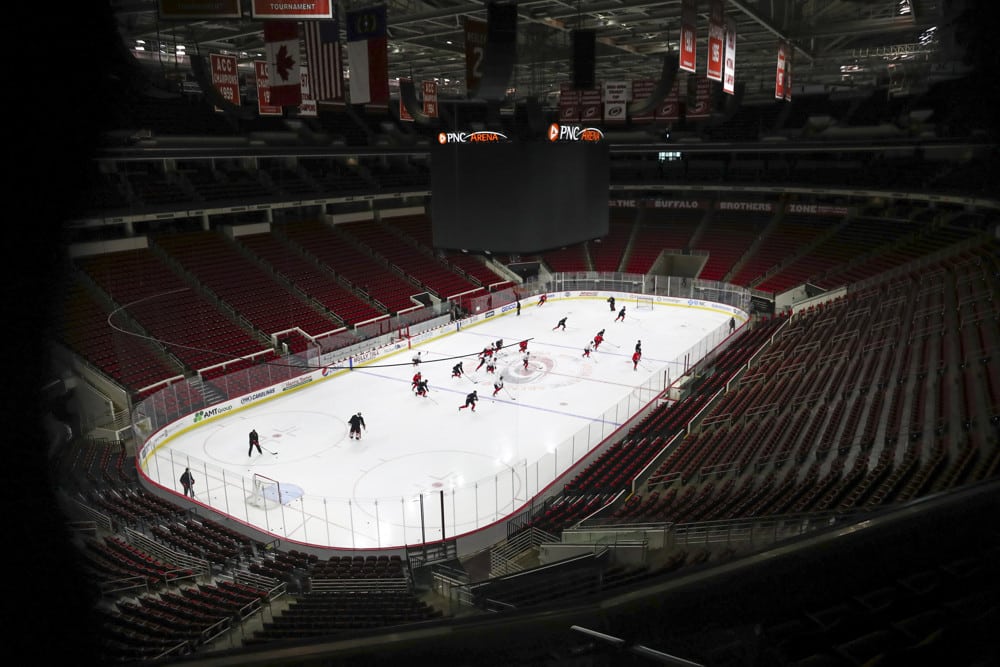 It's become hard to keep track of these things, what with the strange start up dates for sports due to COVID 19, but the NHL is about to drop the puck on their 2021 season in a week. Which means you better get yourself a fantasy hockey team drafted (here's our tips on how to win your league). Which means you better get yourself a killer fantasy hockey name for your team. Which is where I come in.
Here are 60+ funny fantasy hockey team names for the 2021 season.
60+ Funny Fantasy Hockey Names 2021
We'll start by perusing the list over at How They Play:
Dropping Klefboms
Drunk Dahlin
Bros Before Ahos
Doughty Deeds
Staal Tactics
Samsonov and Delilah
Antti-Matter
Flippula You Off
In It To Winnik
No Regretzkys
Mother Puckers
Crash Test Domi
Up and Etem
Smokin' Budaj
Bettman Returns
I'm Bettman
Backes Door Bangers
Semin Stains
Handzus Job
Pardy Like a Rock Star
Doan Stop Believin'
Back That Asham Up
The Kessel Run
What do you have for us, Sports Feel Good Stories?
Crosby Stalls and Nash
Chara's in Charge
Hockey Balboa
Glass of Marleau
Oshie Can You See
Raanta and Rave
Doughty Little Secret
Toews in the Water
Now on to Kidadl:
Chicken Pacioretty
Pekka Heads
Gudas Gold
Ranger Things
Getzlaf My Cloud
Giroux Your Own Way
Finally, let's head over to Dr. Odd:
The Peter North Stars
Fast & Fleuryious
Who Shattenkirks Bed?
Shanahand Me A Beer
Why The Luongo Face
Puck Norris
A Fluery of Semin
Just Jokinen Bro
Puck it!
Tickle My Bickle
No Country for Old Beauchemin
Curved Stick
Double Bennatration
Suck My Odjick
Doughty Sanchez
Michalek's Anonymous
2Chicks1Kopitar
Benn to Hall and Backes
Don't Cry, I Was Olli Jokinen
San Jose Sharts
Hail Satan
Bust a Kapanen
Wanna Puck?
The Saadomizers
Barkov up the Wrong Tree
Zidlicky My Balls
Semin on her Backes
Kesslemania
This is gonna Hertl Ott
Ovie Loves Semin On His Backstrom