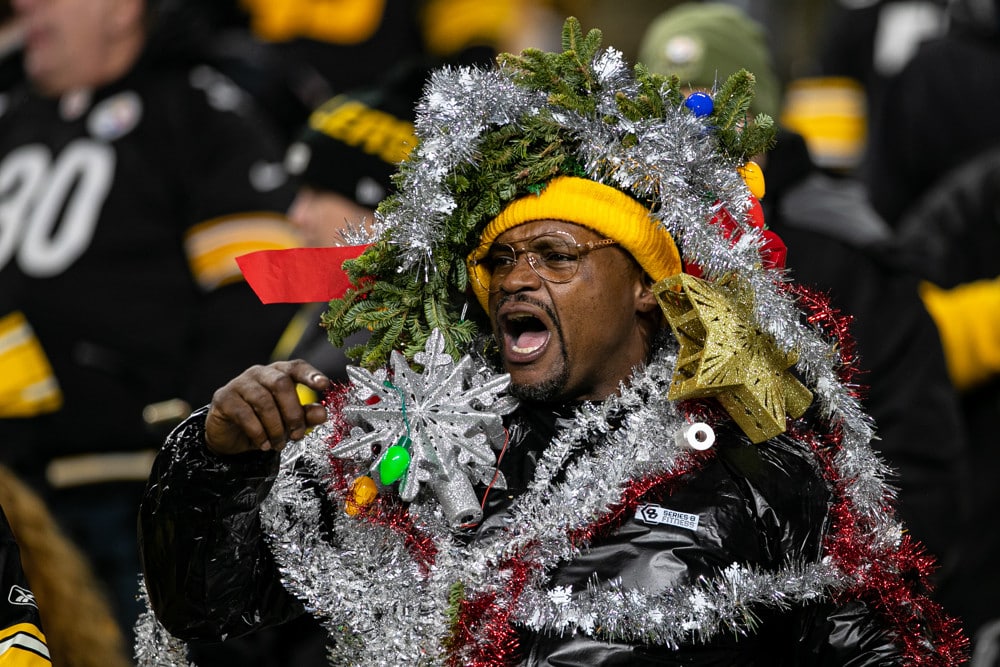 It is the holiday season and getting something special for your favorite sports gambler will surely win you some points. While buying "points" is never recommended at the sportsbook, a few "essentials" to make sure your special degenerate is picking more winners can go a long way towards a very happy New Year. Here are 5 holiday gifts for sports gamblers that any of us would be glad to find under the tree, in our inbox, or at the door.
Happy Gifting!
5 Holiday Gifts for Sports Gamblers
1.  Subscription to the Athletic
There is no better value out there for sports coverage…of everything you can imagine. You can subscribe to feeds of your teams as well as get broad national coverage on any sport. If you were ever wondering what happened to the writers from your local newspapers or favorites magazines/websites they are probably all right here. Some writers get into the weeds and some use tons of advanced stats but every day there is so much good content to consume. There is truly something for everyone, and it's a really great value.  Like the ultimate daily sports newspaper and magazine all rolled into one. Not exclusively geared to gambling/fantasy but there is more and more of that content being published.

P.S. The guys who pick games – NFL, NBA, CFB, CBB aren't super accurate but that's what we are good at, right?
NFL Picks, NBA Picks, CFB Picks, CBB Picks

There are lots of places you can shop for branded apparel but few that show you actually know anything about the game. Homefield not only has beautiful, comfortable stuff but their retro styles are awesome and they actually have fun doing creating new designs, they are not just slapping logos on cotton. Homefield's weekly new college and university reveals are fun, and paying homage to their Indiana roots make them a must buy and must support, especially during the pandemic. Do any of us really need another piece of clothing with a swoosh on it?  
(SGPN received no monies to make this recommendation)
3. KenPom/Phil Steele/FanGraphs
If you are looking for granular analytics in the sports world these are a few great places to find them.  It might be a little nerdy but no ratings are more revered in college hoops than KenPom, and one of my great dismays of 2020 was missing out on that moment when I buy my Phil Steele college football annual and realize that I am never going to be able to read the whole thing. Fan Graphs might even be the most useful of the bunch as day to day you can find awesome nuggets that help you with those MLB prop bets.  All three of these services provide amazing insight and they are hip to how we are using these tools more and more.  Why not put these together as a package.  It actually won't cost much and it will definitely be one of those gifts that keeps on giving. 
4. Any Media Service Offering tons of European Soccer
There is more soccer than ever on TV, however, you need more than just your basic cable packages to watch EPL, Bundesliga, La Liga, Serie A and Ligue 1, just to name a few. Getting access to all of these will enable you to begin conversing in soccer correctly and I have also found that soccer is the perfect backdrop for researching that next 12 team college hoops parlay or Cole Beasley receiving yards prop. There is a beautiful hum to the beautiful game. Options include DAZN but there are others too. Soccer payoffs are fun too. They lure you in with big payoffs and kill you with those draws we never choose.
Question of the Day:  How come soccer broadcasts don't break away to show goals from other games like they do scoring plays in the NFL?  (Just wondering)
5. Left Field Brewery (or local craft brewery of your choice)
This is a bit of a local plug that can probably be repeated all across the land. Left Field Brewery is an awesome craft brewery in Toronto. Each beer pays homage to a moment in baseball history, and if you are ever in town, bring your dog, sometimes there are more dogs than people in there it seems. They are great people there and they make great beer. As degens, we all still watch the games we bet and there is nothing that goes with that activity better than a great beer. My recommendation is Sweet Spot, a mocha marshmallow stout. When you are in the tasting room they serve it with a toasted marshmallow. How awesome is that for attention to detail?
Finding and buying from your local brewery is an amazing way to check a lot of boxes this holiday season.