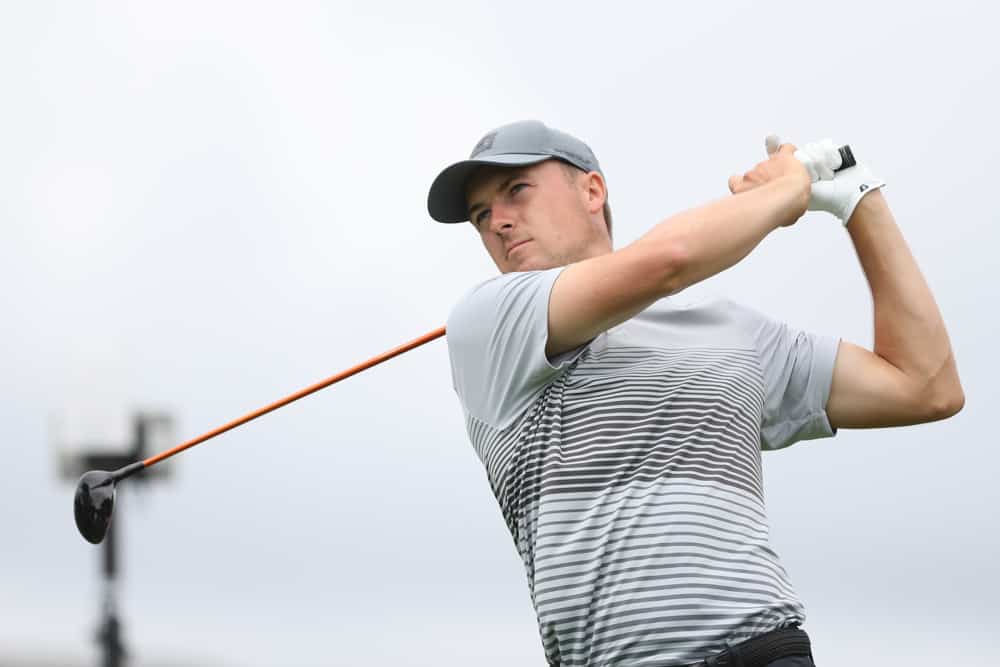 Welcome to the ZOZO Championship. This is the second week in a row that the pros were supposed to be in Japan, but COVID-19 kept them on this continent. Big thanks to Sherwood Oaks CC for volunteering to host this event with short notice so we can still have ZOZO Championship Fantasy Golf Picks.
We've seen Sherwood on television before with the various Tiger Challenges where he won 5 times and generously gifted two victories to Graeme McDowell and one to Zach Johnson. For the past 3 years, it has hosted Champions Tour events. Located in Thousand Oaks, CA, Sherwood is the home course to the LA elites like Justin Timberlake and Wayne Gretzky. This week will host the top 60 players in FedEx points, 10 Japanese exemptions, 4 PGA exemptions, 3 Asian Exemptions and 1 more wildcard.
The Jack Nicholas design got a major facelift a few years back, redoing the bunkers and changing the grass from Bermuda to bent. So it will play differently than when Tiger dominated the field. This par 72 consists of 5 par 3's and 5 par 5's. The par 3's are all well protected by bunkers and water which will punish golfers for misses. The longest par 3 can be stretched out to 230 yards. The par 5's are all between 525-575, and all reachable in 2 by golfers with big cajones. Hole #7 will require a second shot over two separate bodies of water to reach the green in 2, so we'll see who goes for it. Because of this setup, par 5 scorings will be a huge factor for us, along with driving distance and approach accuracy.
ZOZO Championship Fantasy Golf Picks
Justin Thomas- $10,600
When there isn't much information, we always fall back on Mr. Reliable Justin Thomas. JT is high in our model this week and had himself a quality weekend at the CJ Cup finishing in 12th place. He gained 6 strokes T2G and 3.2 on approach. All signs point to another quality weekend from one of the world's best. We don't think you can go wrong with starting JT this week in your lineups.
Viktor Hovland – $9,200
At this point, I should just be copy and pasting Viktors write up from week to week. He's my favorite play of the week again and he's been one of our favorite golfers for quite some time. And what's not to love? His irons are fantastic, he has length off the tee. The only negative I can find about him would be that his inexperience on the tour can get the best of him and cause him to put a string of poor holes together. But in a no-cut event, he will put up a ton of birdies on this course, and bent is his best putting surface. So I expect him to be at the top of the leaderboard once again.
Joaquin Niemann -$8,400
Niemann like JT had a nice finish at the CJ Cup placing 6th. He is on a heater as of late finishing in the top 25 in every event dating back to late August. Niemann is great off the tee and surprisingly a long hitter. Add that with his recent approach numbers and watch out! He gained 4.7 strokes last week. With that combo look for Joaquin to score and be in the running come Sunday.
Adam Scott – $7,900  
Adam Scott is a tour veteran who has a ton of history on Jack Nicklaus courses, ranking out high on par 5 scoring and SG data. He has not played since the US open so this will be a chance for him to get back to tournament play prior to The Masters. He ranks out 11th in our model and at this price, he provides a ton of value for your lineups. If he brings his A-game with the putter watch out, he will make a ton of birdies.
Sebastian Munoz –$7,200  
Another golfer whose name has appeared in our articles over and over. Sebastian has been on fire recently. He very quietly put up a 9th place finish last week with a 65 on Saturday. He is another birdie machine who can get rolling at any time. In a no-cut event, he is an amazing play to generate plenty of DK points. He's not the longest hitter, but with guys like Zach Johnson and Graeme McDowell winning on this course, it shows you can play it well without length. His irons are fantastic and he will get a ton of opportunities gained and birdie looks.
Jordan Spieth-$6,900
This is a gambling website, and this week we are taking a big gamble on Jordan Spieth. There are no real signs that point to Jordan being a quality play. However, in a no-cut event, anything can happen. Jordan is an elite putter who can get hot at any moment. Let's hope he can keep it together for the entire weekend.
ZOZO Championship Fantasy Golf Picks Related Posts
ZOZO Championship at Sherwood Preview and Betting Strategies