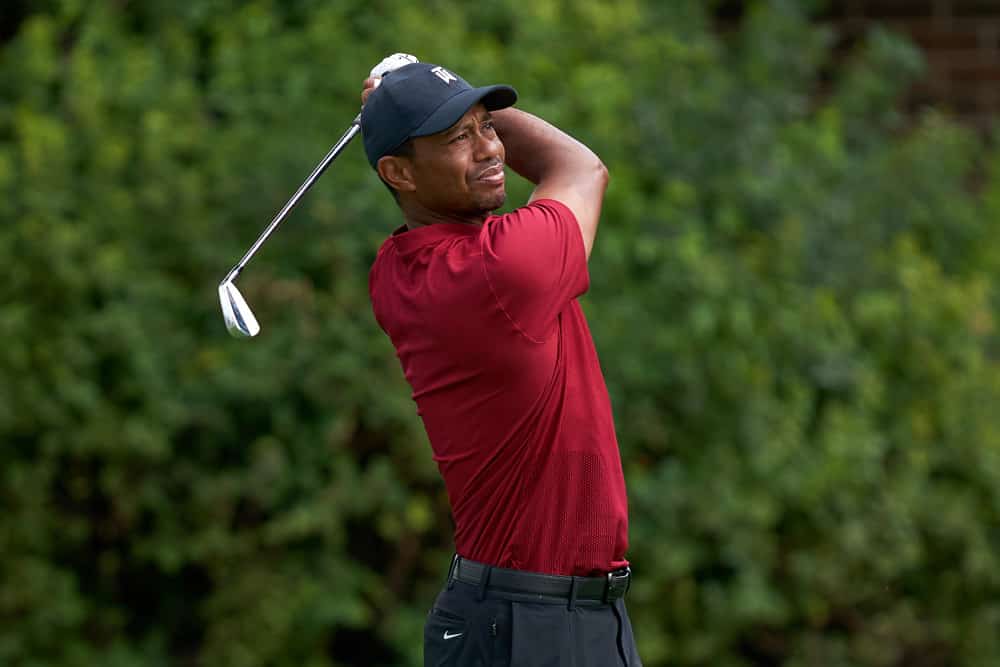 For the second week in a row, a stout field takes on an unfamiliar golf course for the ZOZO Championship at Sherwood Country Club.
Here is everything to know about the tournament before placing a single wager on it.
ZOZO Championship @ Sherwood: The Field
Several top players who played at Shadow Lake last week will make the trip to Sherwood to play in this event. Among those players include Patrick Cantlay, Jason Day, Tommy Fleetwood, Rickie Fowler, Tyrrell Hatton, Rory McIlroy, Collin Morikawa, Jon Rahm, Xander Schauffele, Justin Thomas and Matthew Wolff.
Among the new faces to the field is the greatest golfer of all time, Tiger Woods. Tiger won the inaugural ZOZO Championship last year. That victory ignited a series of strong performances for him, which includes his stellar play at the Presidents Cup where he was best player in the competition. Tiger has struggled for most of 2020 and hopes a defense of his championship will light a fire under him.
Two players who are in the field but are question marks are Dustin Johnson and Tony Finau. Dustin Johnson tested positive for COVID before the CJ Cup and withdrew from the tournament. Meanwhile, Tony Finau tested positive before the Shriners Hospitals for Children Open and wasn't ready to compete last week either. It remains to be seen if they'll be healthy enough to participate at the ZOZO.
Other notable names to make a return to the PGA Tour are Phil Mickelson, Patrick Reed, Adam Scott and Webb Simpson.
For the full field, click here.
The Golf Course
Due to the COVID Pandemic, the ZOZO Championship was moved from Japan to Sherwood Country Club in Lake Sherwood, California. Lake Sherwood is an unincorporated gated community just south of Thousand Oaks and is one of the most affluent areas in the United States. Fans will get plenty of aerial shots of the extravagant mansions that flank every fairway at the country club.
As for the country club itself, it was opened in 1989 and is a highly exclusive golf and tennis club. Among the elite who call themselves members of Sherwood Country Club are Mel Gibson, Wayne Gretzky, Jack Nicholson, Will Smith, Sylvester Stallone and Justin Timberlake. O.J. Simpson was also a member, however he ran into a little bit of legal trouble in the mid-1990's and had his status revoked.
Jack Nicklaus designed the 18 hole championship golf course. In 2009, it underwent a bunker renovation to curb increasing driving distance. The golf course is a little over 7,000 yards and plays at a Par 72. However, the golf course is unique in that there are five Par 3's and Par 5's on the golf course. The fairways and rough are a combination of bentgrass and perennial ryegrass, while the greens are a mix of bentgrass and poa annua.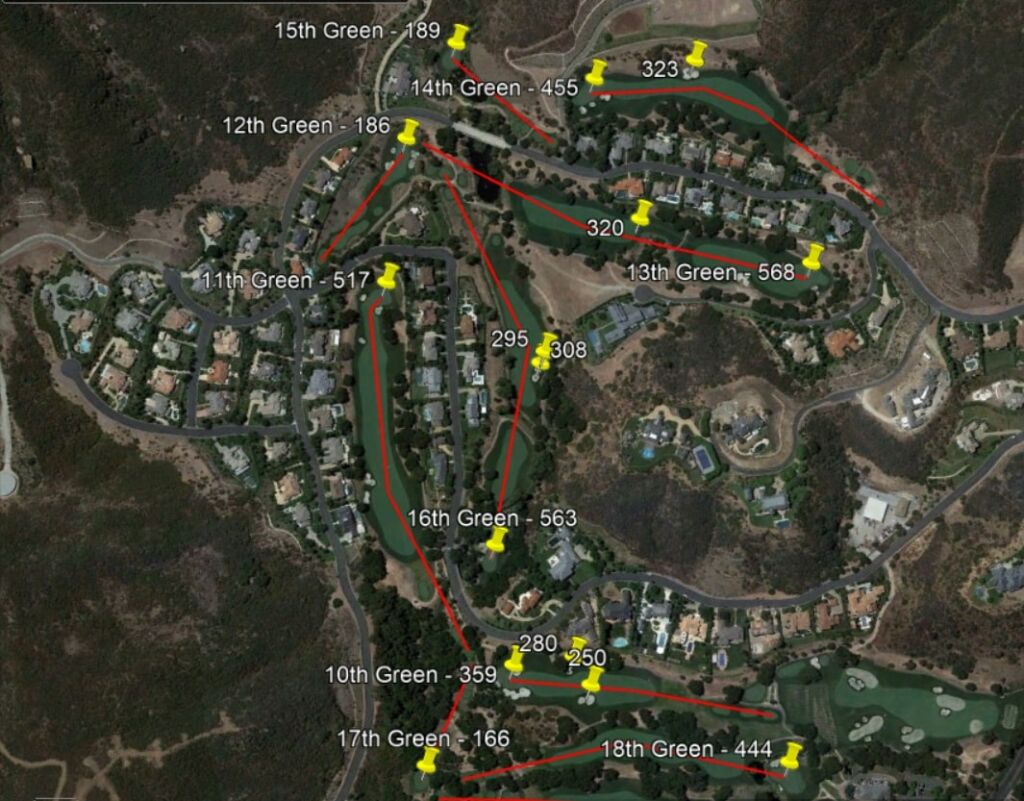 The golf property sits between many hills and valleys, and there's some pretty good elevation changes tee-to-green on several holes. The golf course is also relatively narrow. The fairways average between 30-35 yards wide that occasionally pinch in the optimal landing zones. Off the fairway is a little section of rough, however past that is really asking for trouble. Between out of bounds lurking in the backyards of the mansions flanking the fairways to thick areas of trees and rocky waste area, there's not a lot of places to miss at Sherwood. While the surrounding bunkers around the greens aren't that challenging to get up and out of, the greens itself are relatively small.
ZOZO Championship @ Sherwood: Betting Strategies
The country club hosted the World Challenge from 2000 through 2013. The World Challenge is a limited field event (usually between 18 and 20 players) hosted by the Tiger Woods Foundation. Between a small field and no strokes gained statistics kept, bettors don't have much information to work from.. In fact, no statistics at all was maintained. Besides for past leaderboards and an evaluation of the golf course, bettors are flying blind.
Let's start with past leaderboards. Tiger Woods won six times at Sherwood Country Club, but because he literally was the best at everything in golf, that doesn't help a bettor much in getting a clear picture of what works at the golf course. Other winners of the event include Zach Johnson, Graeme McDowell, Luke Donald and Jim Furyk. Other players who had good results at Sherwood Country Club include Hunter Mahan, Paul Casey, Matt Kuchar, Steve Stricker, Matt Kuchar and Rickie Fowler. These players are known more for their precision than their length. All of them are relatively accurate players off the tee who's strength are with their approach game. Most of these players are also relatively good scramblers.
In relation to the golf course, it's no surprise the shorter, more accurate tacticians are the ones who should fare best at Sherwood Country Club. The golf course is not overly long, has tight corridors and has relatively small greens. Players will often use less than driver off the tee to make sure the ball is kept in play. While Nicklaus did move some bunkers around in 2009 to make it more challenging off the tee, for the most part these bunkers aren't that much of a nuisance. Overall, Sherwood Country Club is a test of execution and a point-and-shoot golf course. Players know exactly where they need to hit it off the tee, aim that direction and fire away.
The Par 5's are all relatively short, meaning that they're accessible for good birdie looks from almost everyone. In addition, six of the eight Par 4's are all under 450 yards. Most players will have a short iron or a wedge in hand for their approach shot into the small greens. Small greens also mean higher rates that players will miss the green in regulation. Bettors should slightly emphasize scrambling a little more into the profiles of players they'll target.
Distance is an advantage no matter where one goes or how punishing it is to miss a fairway. Even though a bomber has to club down this week doesn't mean they can't win. All it means is that there's a bigger variety of the types of players who can win this week. That gives bettors a lot of options on who is worthy to bet on.