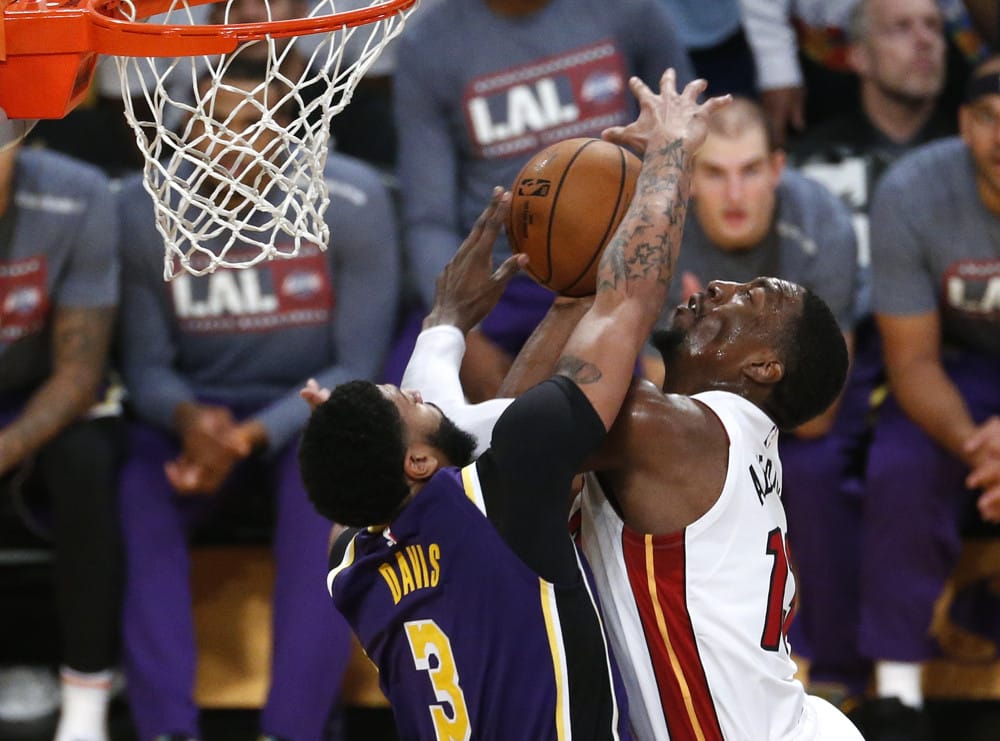 Powered by RedCircle
Heat vs Lakers Game 1 Podcast Recap
It's time to make picks for Heat vs Lakers Game 1. Los Angeles is favored by 5 points. The Game Total currently sits at 118. NBA Gambling Podcast hosts Ryan McKee (@TheRyanMcKee) and Zach Broner (@NBAZachB) start with their best bets for Game 1. They're both lean toward taking the Miami Heat +5. The Heat have been great in the first games of each of their Playoffs series, while the Lakers have struggled in two out of three. Based on Munaf Manji's research, you should bet the Lakers in the first quarter if you like LA. Both Ryan and Zach like the Miami Heat Team Total. They're both leaning over for the Game Total. Ryan likes the LeBron James Over 28.5 points in Game 1 as a player prop.
If you're debating the Heat vs Lakers NBA Finals MVP, the guys have some thoughts. LeBron James is the clear favorite and his odds show it at -130. Anthony Davis's odds have moved from +120 to +210 in one day. That means money must be coming in heavy on LeBron. If you like the Heat to win this series, you should be looking at Jimmy Butler +800, Bam Adebayo 12/1, and Goran Dragic 25/1. While Tyler Herro 33/1 seems like a fun bet, Magic Johnson is the only player to ever win the award as a rookie. Herro is no Magic.
Halfway through the podcast, Ryan welcomes on the only Miami Heat fan he knows, Adam Abramson. Adam has watched every minute of every Miami game this season, giving him a unique perspective. He puts this team in perspective from the other Heat title contending teams. It's a great conversation with a hopeful, but very reasonable Heat fan.
Check out Munaf Manji's NBA Finals Matchup Printable Cheatsheet here: NBA FINALS SHEET.
Check all updated NBA Picks at sg.pn/nbapicks. Subscribe to NBA Gambling Podcast on Apple and Spotify.