Premier League Matchday 3 Predictions-
Saturday-
Brighton 1-2 Manchester United
Crystal Palace 1-1 Everton
WBA 1-3 Chelsea
Burnley 1-1 Southampton
Sunday-
Sheffield Utd 1-0 Leeds
Tottenham 2-1 Newcastle
Manchester City 3-1 Leicester
West Ham 1-2 Wolves
Monday-
Fulham 1-1 Aston Villa
Liverpool 2-0 Arsenal
Premier League Matchday 3 Predictions

Summary-
We get the Saturday morning to Monday night stretch again, with everything being aired on the telebox. Manchester United kick things off at Brighton and will desperately be looking to get back on track after last weekend's home humiliation against Crystal Palace. Meanwhile, Crystal Palace themselves meet fellow 100 percenters Everton in 1 of 3 clashes on Matchday 3 matches that'll see 2 perfect teams face off, with Liverpool vs Arsenal and Manchester City vs Leicester being the other 2.
There are 7 100% teams left in the league, however, City and Villa have only played once. I'm predicting that Liverpool and Manchester City will be the only 2 teams with their 100% records in tact after Matchday 3. Elsewhere, relegation certainties, Fulham and West Brom will be looking for their first points of the season, while Sheffield United, Southampton, West Ham and Burnley will also be looking for their first point, after all making sub-par starts. Southampton are looking particularly poor, having shipped 5 at Spurs last weekend and exiting the League Cup to Brentford.
Game of the Week: Liverpool vs Arsenal
Liverpool have made the perfect start to the new 2020/21 season, following up a 4-3 victory over newly-promoted Leeds Utd on the opening weekend, with a 2-0 win over a 10-man Chelsea team at Stamford Bridge last Sunday.
Jurgen Klopp's men will be looking to continue their winning start to the new campaign with victory over Arsenal on Monday, another club who've enjoyed a 100% start to the season, as Arsenal have successfully taken 6-points from their opening games against Fulham and West Ham.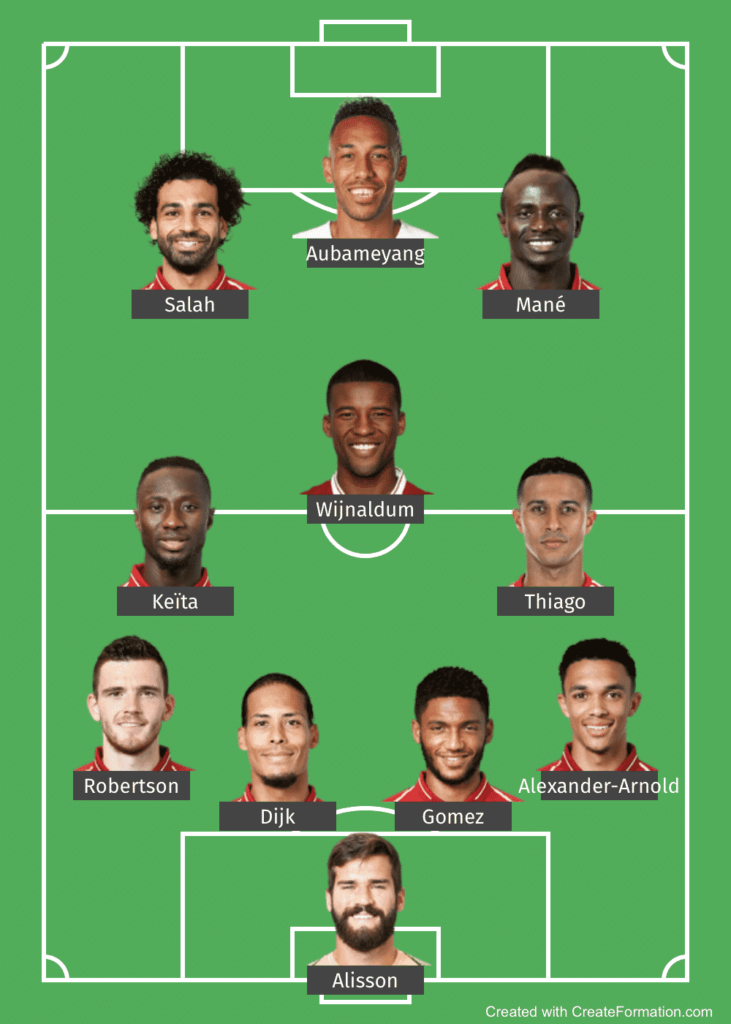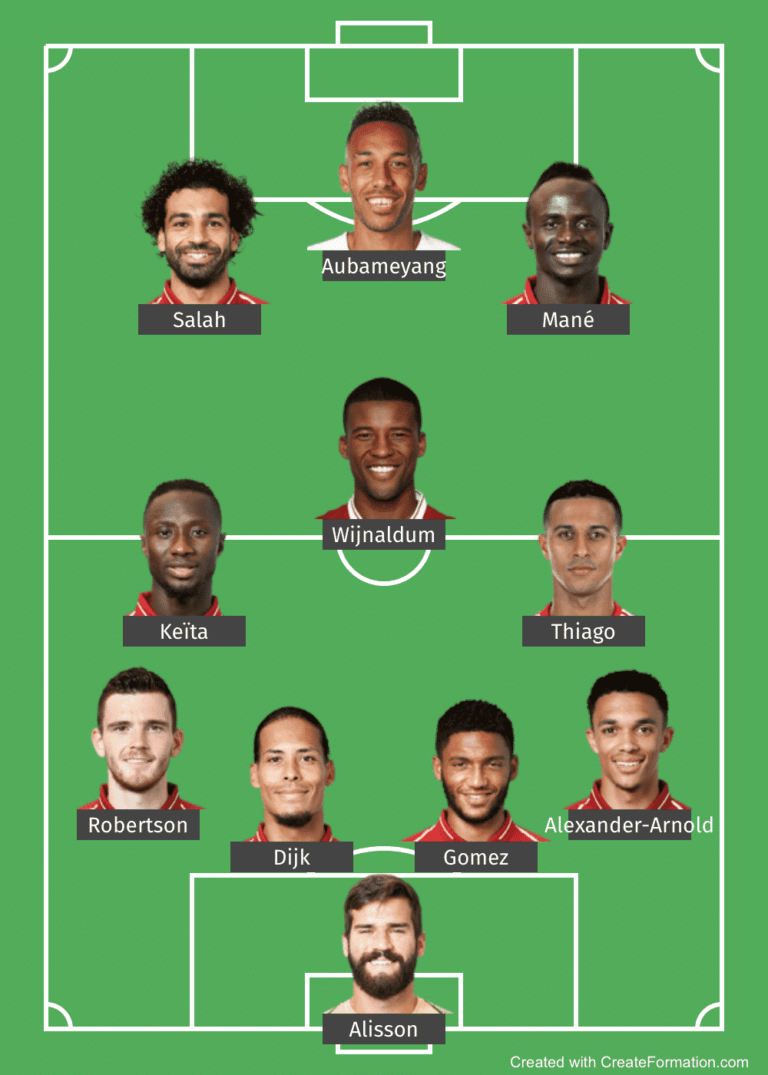 I tried my absolute best to create arguments for more Arsenal players to get into this XI, but I just couldn't. Despite both teams being 100% and Arsenal's recent EPL and Community Shield wins over Liverpool, I just couldn't force any Arsenal entries, without blatantly dishonest. It's been a long time since Arsenal won at Anfield in the Premier League and I don't think they'll end that run on Monday, especially when factor in Liverpool's long unbeaten record on home soil.
Prediction- Liverpool 2 Arsenal 0
While many are looking at the plethora of goals that this fixture has delivered ver years, and are subsequently blindly opting for Over 3.5 goals, I see a different type of a game playing out. The last 2 matches have seen Under 3.5 goals, as Arteta has the turned the Gunners into a much more organised outfit. I expect Arsenal to set to their stool out to stop Liverpool playing and to steal to game oh the break, however, Arsenal are far from AC Milan in early 90's, and while they may be able to contain the Reds for 30-45 minutes, I inevitably expect Liverpool to breakthrough and have too much for them in the end. The containment tactic didn't work for Chelsea, and it's unlikely to work for the Gunners on Monday.
Premier League Matchday 3 Predictions

Best Bet- Under 3.5 Goals @7/10
READ ALSO
Bundesliga Picks – Matchday 2 | Däs Bündesliga Show (Ep. 11)