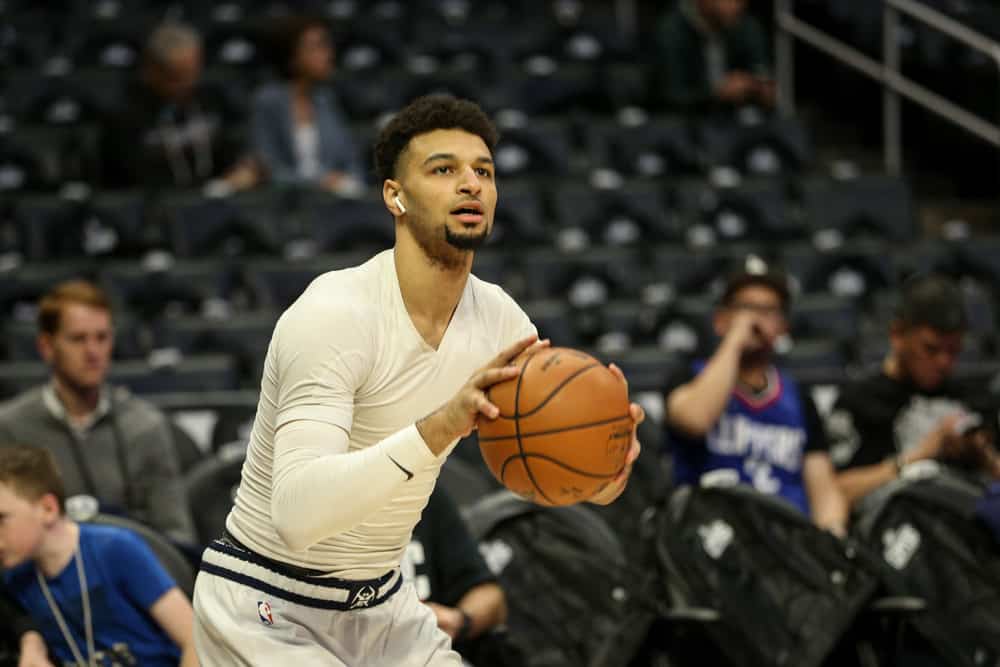 Powered by RedCircle
Podcast Recap
Ryan McKee (@TheRyanMcKee) and Zach Broner (@NBAZachB) give their NBA picks for Tuesday's Playoff games. First they start by talking about the hottest player in the NBA Bubble right now, Jamal Murray. Over the last two games, he's averaging 46 points per game, shooting 68%, and 65% from three-point land! Behind his emotional Game 6 performance, the Nuggets forced Game 7 against the Utah Jazz on Tuesday.
The first game on Tuesday's slate is Boston Celtics vs Toronto Raptors (-1.5). Ryan and Zach discuss why Toronto continues to be favored after Boston totally dismantled them in Game 1 of the series. In fact, the Celtics are 4-1 against the Raptors this season. Ryan argues they are the better team. Their lineup is the Clippers-lite version of Eastern Conference. Zach is still leaning toward the Raptors in Game 2, but he likes Boston for the overall series.
The late game is Game 7 of the Utah Jazz vs Denver Nuggets series. The Nuggets are favored by one point and it certainly seems like they have all the momentum. Coach Mike Malone can scheme with both Jamal Murray and Nikola Jokić as number one options now. Donovan Mitchell will have get the Utah offense back to its earlier form in the series. Through the first four games, the Jazz averaged 125 points per game. The last two games, only 107 points. Both Ryan and Zach like Denver in this spot.
Make sure to check all updated NBA Picks at sg.pn/nbapicks and make sure to subscribe to NBA Gambling Podcast on Apple and Spotify.