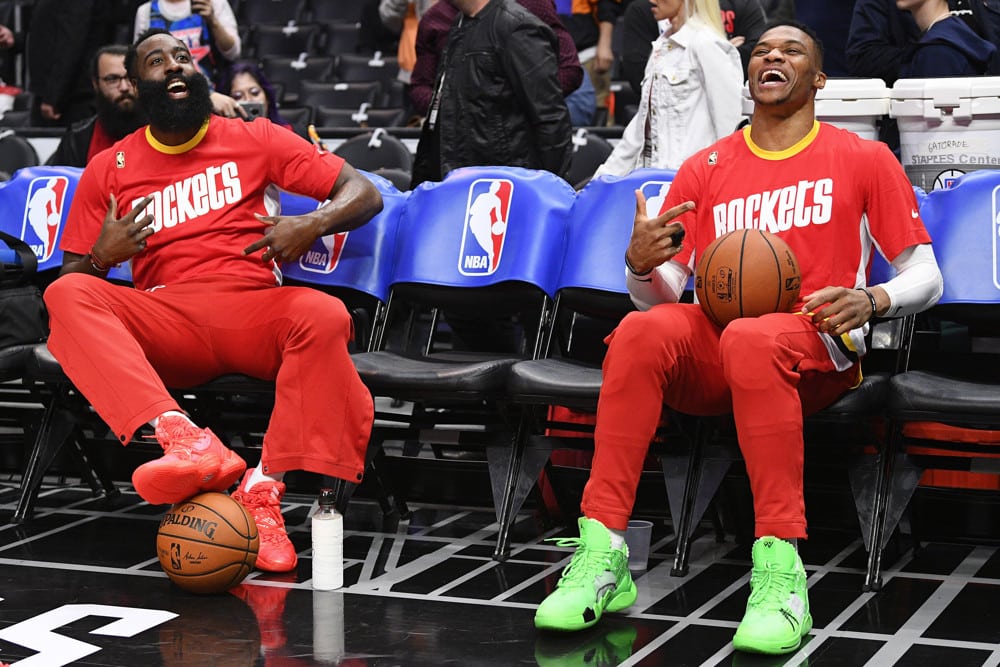 Powered by RedCircle
Podcast Recap
Ryan McKee (@TheRyanMcKee) and Zach Broner (@NBAZachB) give their NBA picks for Monday's games. First they talk a little about this weekend's games and what that can mean going forward. The Rockets thoroughly pummeled the OKC Thunder with Russell Westbrook back in the lineup. The Bucks finally gave the Magic their plane tickets home. The Clippers did the same to the Mavericks, but not before Luka Dončić is absolutely a superstar. And the second round of the Playoffs officially started with the Boston Celtics versus the Toronto Raptors. Unfortunately for Toronto, and Ryan and Zach because they picked the Raptors to win, and for everyone who wanted to see a decent game, the game was a blowout.
The guys discuss the series odds for Boston vs Raptors and Miami Heat vs Milwaukee Bucks. Ryan makes a bold prediction that Zach is not on board with.
Finally, they preview tomorrow's games: Miami Heat at Milwaukee Bucks (-5.5) and Houston Rockets (-6) at Oklahoma City Thunder. Can the Rockets finally send the Thunder back to the Sooner State? Ryan and Zach are both leaning toward yes after Houston totally dismantled OKC in the second half of Saturday's game. But, you might want to take a look at the Thunder (+3) for the First Half Line.
Make sure to check all updated NBA Picks at sg.pn/nbapicks and make sure to subscribe to NBA Gambling Podcast on Apple and Spotify.