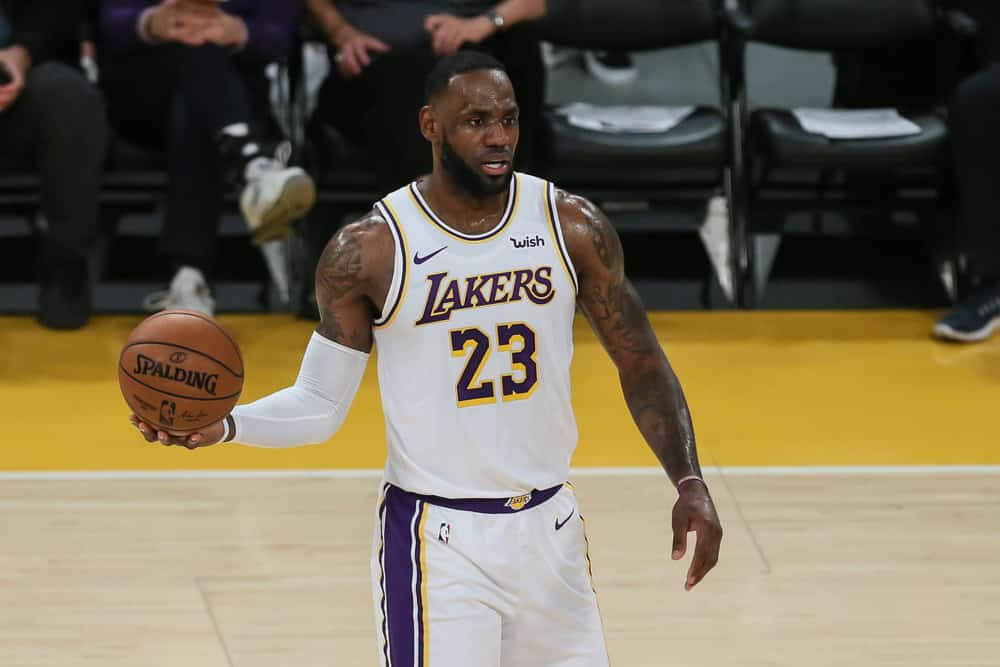 Powered by RedCircle
Podcast Recap
SGPN website editor Ryan McKee (@TheRyanMcKee) and NBA handicapper Zach Broner (@NBAZachB) give their NBA picks for every playoffs game against-the-spread on Thursday August 20. Round One continues with the Miami Heat (-4) vs Indiana Pacers, Oklahoma City Thunder vs Houston Rockets (-2.5), Orlando Magic vs Milwaukee Bucks (-12.5), and Portland Trail Blazers vs LA Lakers (-6.5).
It's overreaction Wednesday! Ryan and Zach put aside their normal button-down analysis and freak out about the Orlando Magic's upset over the Milwaukee Bucks. Also, the Portland Damian Lillards beat the Western favorite Los Angeles LeBron Jameses. How much stock should handicappers put in these games when making future NBA picks?
Pulling themselves together, the guys break down all the data for the coming games. They're both locking in Jimmy Butler's Heat over the banged-up Pacers. Ryan comes to terms with the Thunder not having enough offensive firepower to beat the Houston James Hardens. And finally, both guys think the top-seeded Bucks and Lakers to bounce back.
Toward the end of the podcast, Ryan has an epiphany. The Lakers lost to the Trail Blazers on a Tuesday! Also known as LeBron's favorite day of the week, Taco Tuesday! Everyone should have known the Lakers would lose after SGPN writer Ryan Sullivan published his analysis on LeBron's diminished numbers on Tuesdays. It's the Lakers' first Tuesday game in the Bubble. No wonder things went sideways.
.@TheRyanMcKee remembers why we should have predicted Portland would beat the Lakers yesterday … on #TacoTuesday
cc @TheSull_Ryan @NBAZachB pic.twitter.com/khUiDWuXe2

— Sports Gambling Podcast (@GamblingPodcast) August 20, 2020
Make sure to check all updated NBA Picks at sg.pn/nbapicks and make sure to subscribe to NBA Gambling Podcast on Apple and Spotify.
Rate and review this podcast, and you might win a FREE HOODIE from the SGPN Store. Just email a screenshot of your review to nbagamblingpodcast@thesgpn.com. We'll pick two of our favorite submissions. Be creative, be honest, and tone down on the foul language so iTunes doesn't delete it.