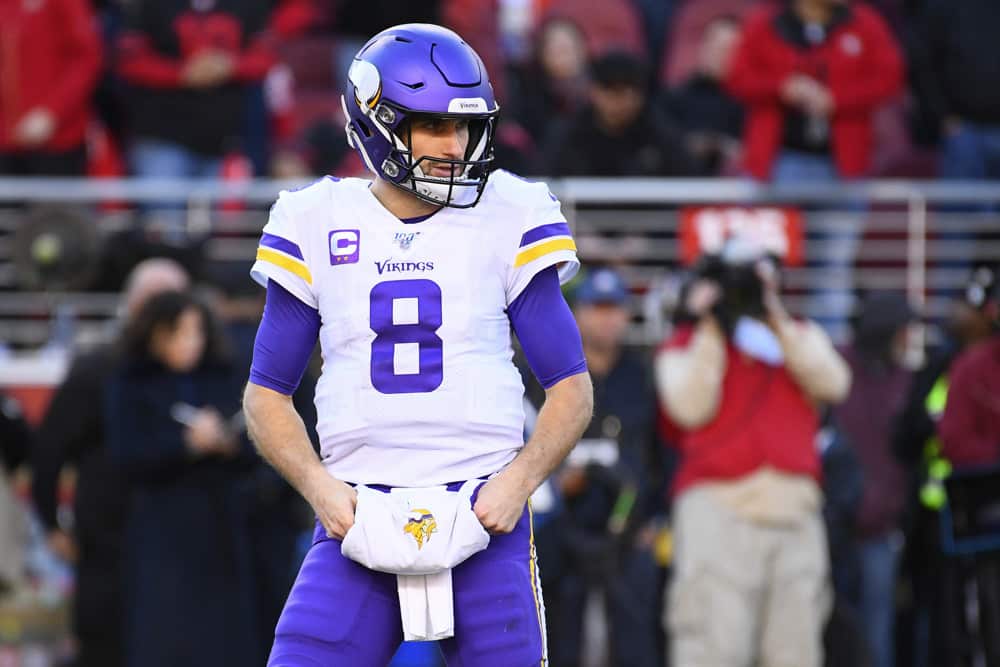 NFC North Win Totals Preview
The guys are back for another NFL Division Preview this time breaking down the NFC North win totals for 2020. The guys also announce the return of the 2020 Freeroll Football Contest! 
(8:30)First up is the Minnesota Vikings win total and the guys are joined by comedian, sportscaster and huge Vikings fan Cy Amundson (@CyAmundson). The guys break down whether Zimmer can coachup the young guys on defense, whether this will be a make or break year for Kirk Cousins and if they should still let the Viking mascot in the stadium for games.
(44:15)Next up is Chicago Bears win total and the guys are joined by the co-founder of BetSperts Reid Rooney. The guys talk about how the defense may be back to a high level, the frustration of Nagy's play calling and what Mitch Trubisky's nick name should be to combat 'Big Dick Nick.'
(83:45)Next is the Detroit Lions win total where the guys appear to be on opposite ends when it comes to the Lions in 2020. Kramer makes a case for Matt Stafford and their offense and Sean leans into the fact that Matt Patricia doesn't have support of the locker room. Can the Lions make the playoffs in 2020 or is it business as usual in Detroit.
(100:56)The podcast closes out by breaking down the Green Bay Packers win total. The Packers seemed prime for a regression this season but how much? Is Aaron Rodgers actually a QB on the decline? Can Matt LaFleur get this team back into the playoffs? Will Rodgers and LaFleur both be back for the Pack in 2020?

Listen to the SGPN NFL Preview Series
Podcast Video
Podcast Transcription