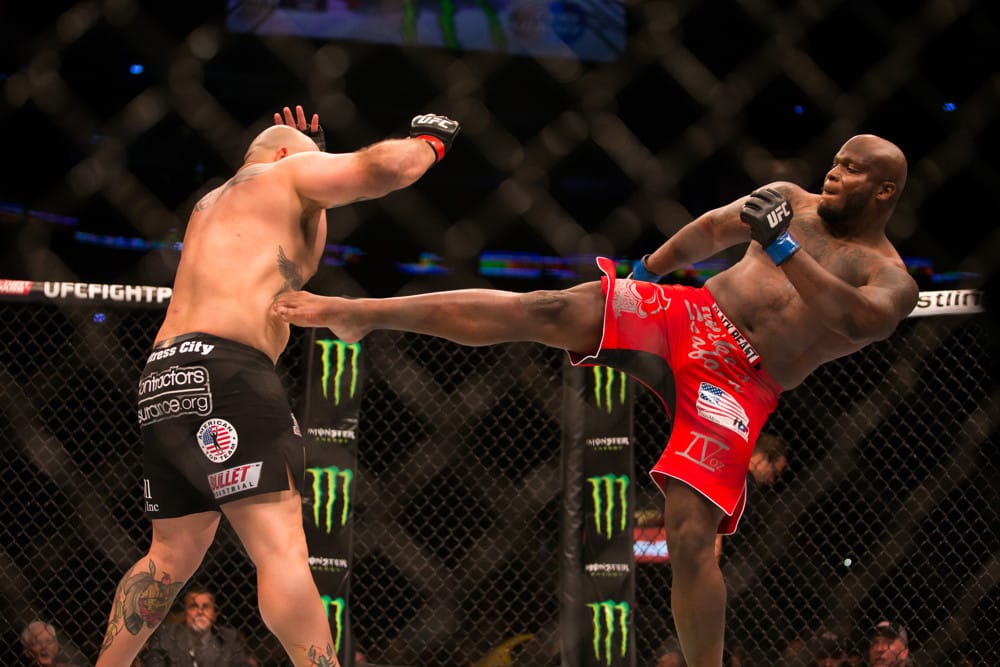 UFC Fight Night: Brunson vs Shahbazyan was a wacky event last week. Of the 11 fights I previewed, only six actually ended up happening due to various last minute replacements and health issues. Then one of those six fights ended up as the only unanimous draw in UFC history that didn't involve one of the fighters being deducted a point for an infraction. Wacky stuff.
We're back at it at the UFC Apex in Las Vegas this week for UFC Fight Night: Lewis vs Oleinik. Here's all your winning picks.
All odds courtesy of MyBookie
Derrick Lewis (-210) vs Aleksei Oleinik
A big heavyweight tilt tops Saturday's card, between slugger 'The Black Beast' Derrick Lewis and submission specialist 'The Boa Constrictor' Aleksei Oleinik. I'm going with the brawler in Lewis to win this battle. Oleinik has been KO'd seven times in his career, including twice last year, and Lewis can really sling the leather. Plus, while he did earn a split decision victory, Oleinik didn't exactly look stellar in his last fight against a super out of shape Fabricio Werdum.
Omari Akhmedov (+100) vs Chris Weidman
I've vowed to not recommend betting on former middleweight champ Chris Weidman ever again since his chin is shot, so I won't go against that here. This despite Omari Akhmedov not exactly being a knockout machine. But 'Wolverine' is undefeated in his past six (5 wins, 1 draw) while Weidman has won once in his last six, and was knocked out in those five losses. Additionally, Akhmedov is a strong enough wrestler to take away that aspect of Weidman's game. And we get plus money for it.
Darren Stewart (-165) vs Maki Pitolo
I'm going with 'The Dentist' in this one as he's a natural middleweight (185 pounds) while 'Coconut Bombz' will be making the climb up from welterweight (170 pounds). Plus Stewart has only lost to uber prospect Edmen Shahbazyan in his last five UFC fights.
Yana Kunitskaya (-235) vs Julija Stoliarenko
Stoliarenko will be taking this on short notice, and should be outclassed by Yana Kunitskaya. She hasn't yet proven she's 'UFC caliber', going 0-1 thus far, while Kunitskaya has only been beaten by the elite of the sport in her 11 year pro career.
Beneil Dariush (-170) vs Scott Holtzman
Dariush has been bitching about wanting to fight a higher regarded opponent than the unranked 'Hot Sauce' Holtzman, so hopefully he isn't overlooking him. If he takes this fight seriously enough, he should be too big, too young, and too talented for Holtzman to beat.
Laureano Staropoli (-135) vs Tim Means
'Dirty Bird' Tim Means has had a solid UFC career, but it appears like his best days are behind him at 36, as he's only won twice in this last six fights and has 43 pro fights under his belt. I'm betting on the younger (only 27) 'El Matador' to win this one.
Kevin Holland (-450 – not posted on MyBookie yet) vs Joaquin Buckley
Kevin Holland was all set to fight Trevin Giles just last Saturday, when Giles passed out backstage before making the walk to the octagon. So Holland should be chomping at the bit to get to throw some fists by the time this Saturday rolls around. Which is bad news for last minute signee Joaquin Buckley, who he'll also have an eight inch reach advantage on.
Nasrat Haqparast (-245) vs Alex Munoz
Team Alpha product Alex Munoz will be making his UFC debut this weekend with only six pro fights under his belt (6-0 though). Knockout machine Nasrat Haqparast is five years Munoz's junior yet has five UFC fights on his resume already. He should be too good and too experienced to top in this matchup, and should bounce back from being knocked out for the first time in his career this past January.  I hope.
Andrew Sanchez (+130) vs Wellington Turman
I've got to take a couple live dogs to make things interesting, so let's roll the dice on Andrew Sanchez. He'll have the slight size advantage and has never been submitted, which is Wellington Turman's most common path to victory.
Justin Jaynes (+105) vs Gavin Tucker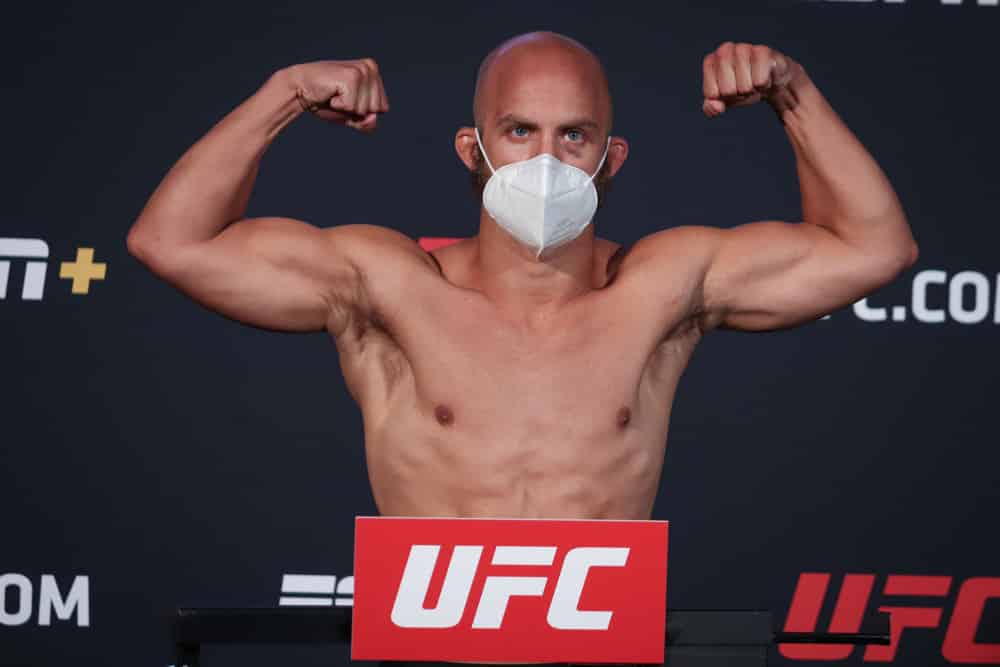 Another live doggie dog here in Justin Jaynes. He's won his last three fights via TKO, including his UFC debut, and is a strong wrestler, which should stymie Saturday's opponent Gavin Tucker. And betters seem to agree with me, as this line was +170 earlier in the week.
Youssef Zalal (-450) vs Peter Barrett
Youssef Zalal will be stepping into this fight on short notice, but he's noticeably more well regarded than Peter Barrett, hence the ridiculous -450 line. This is a tough matchup for Barrett's UFC debut, as Zalal is 10 years his junior and already 2-0 in the octagon.
Irwin Rivera (-190) vs Ali Alqaisi
Ali Alqaisi will be the first Jordanian to compete in the UFC – he'll also be the first one to lose, as Irwin Rivera is a heavy, heavy hitter for a featherweight.
Overall Results 
Record: 91-59
Earnings:  $40.85
Return on Investment:  0.3%