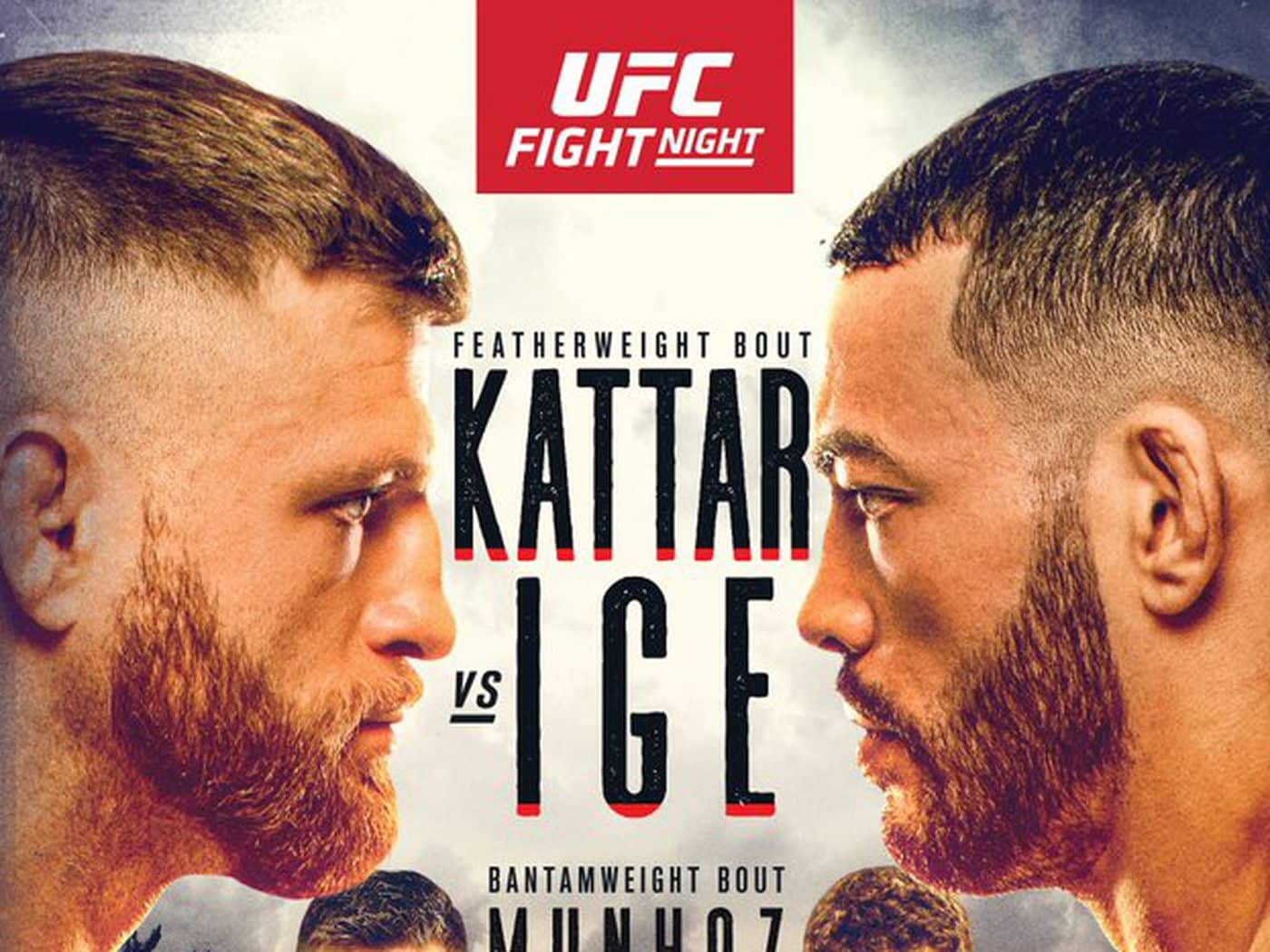 We're heading back to Fight Island baby, with two UFC cards this week! First up is UFC Fight Night: Kattar vs Ige, a rare midweek UFC event this Wednesday.
I helped make UFC Fight Island's debut at UFC 251 a Fantasy Island for SGP editor McKee last week on Draft Kings – let's try to do the same this week so I remain gainfully employed.
RELATED
UFC Fight Night: Kattar vs Ige Preview – Fight Island Odds and Picks for Every Fight
Jack Shore – $9,400
We start things off with a high priced pickup in Jack 'Tank' Shore, but the bantamweight prospect is worth it. The 25 year old is 12-0, finishing 11 of those opponents, including in his UFC debut last September where he choked out Nohelin Hernandez. He scored a whopping 121 points in that fight due to landing 45 significant strikes, four takedowns, 11 advances, and the aforementioned submission. He'll be facing a last minute replacement on Wednesday in Aaron Phillips, who had a cup of coffee with the UFC back in 2014, when he went 0-2. Tank will roll over him in this one and blast his way to big points for us (two puns for the price of one in that sentence for you).
Abdul Razak Alhassan – $9,200
We'll get our costly purchases out of the way early here and grab Abdul Razak Alhassan. 'Judo Thunder' is coming off of a two year octagon layoff due to a false sexual assault accusation (he was found not guilty in court), so there might be a bit of ring rust here. But he was a wrecking ball leading up to this, knocking out four of his five UFC opponents, including putting Niko Price's lights out in 43 seconds in his last appearance. UFC newcomer Mounir Lazzez probably doesn't stand a chance on Wednesday.
Molly McCann – $8,200
A value pickup here in 'Meatball' Molly McCann (an aside – her nickname stems for her former job working the late shift at Subway – she doesn't look like a meatball or talk like a meatball or even like meatballs for that matter). McCann has a fairly even matchup, on paper, against Taila Santos this time out, but I think she can get the win via her superior wrestling. And check out her point totals in her last three UFC fights, all wins: 127, 100, 105. For only $8,200, that's a Subway level deal there.
Dan Ige – $7,100
I like big underdog Dan Ige in his headlining fight against Calvin Kattar this week (read more about that here), so I definitely like him for only $7,100. First off, he averages a robust 81.6 fantasy points per fight, which is fabulous value for only $7,100. Plus, '50K' (I'm assuming he nicknamed himself this because that is how much money the UFC hands out to the top performers each fight card) is on a hot streak, winning six straight fights, the last two against notable opponents in Edson Barboza and Mirsad Bektic. While he has a tough matchup against Calvin Kattar this time out, I'm still betting on him to pull it out.
Cody Stamann – $7,800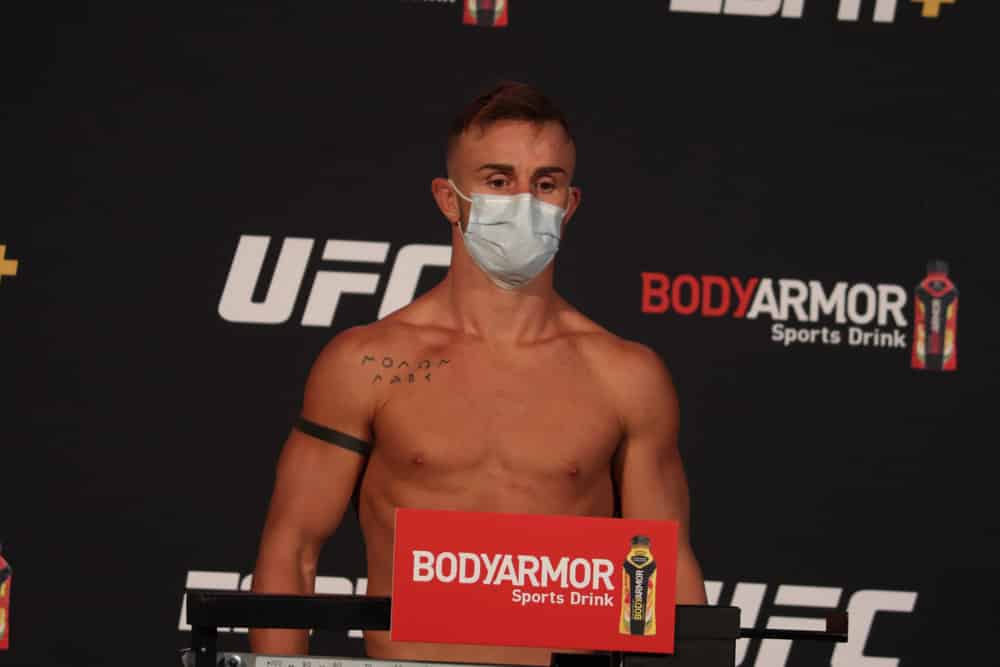 Another live dog for a good price is my next pickup in Cody Stamann for $7,800. 'The Spartan' gets a quick turnaround after defeating Brian Kelleher last month, only days after his younger brother's sudden death. Hopefully he'll be in a better mind state for Wednesday's battle against Jimmie Rivera, who is actually on a two fight losing skid, with only one win in his last four. Ripe for the picking, hopefully.
Chris Fishgold – $7,900
One last betting underdog pickup for you here in Chris Fishgold. He's only won one of his last three, but in his win he scored an eye-popping 117 points. I think he can get the job done here against Jared Gordon, who will be without his coaches due to a positive COVID-19 result.
RELATED
UFC Fight Night: Kattar vs Ige Preview – Fight Island Odds and Picks for Every Fight