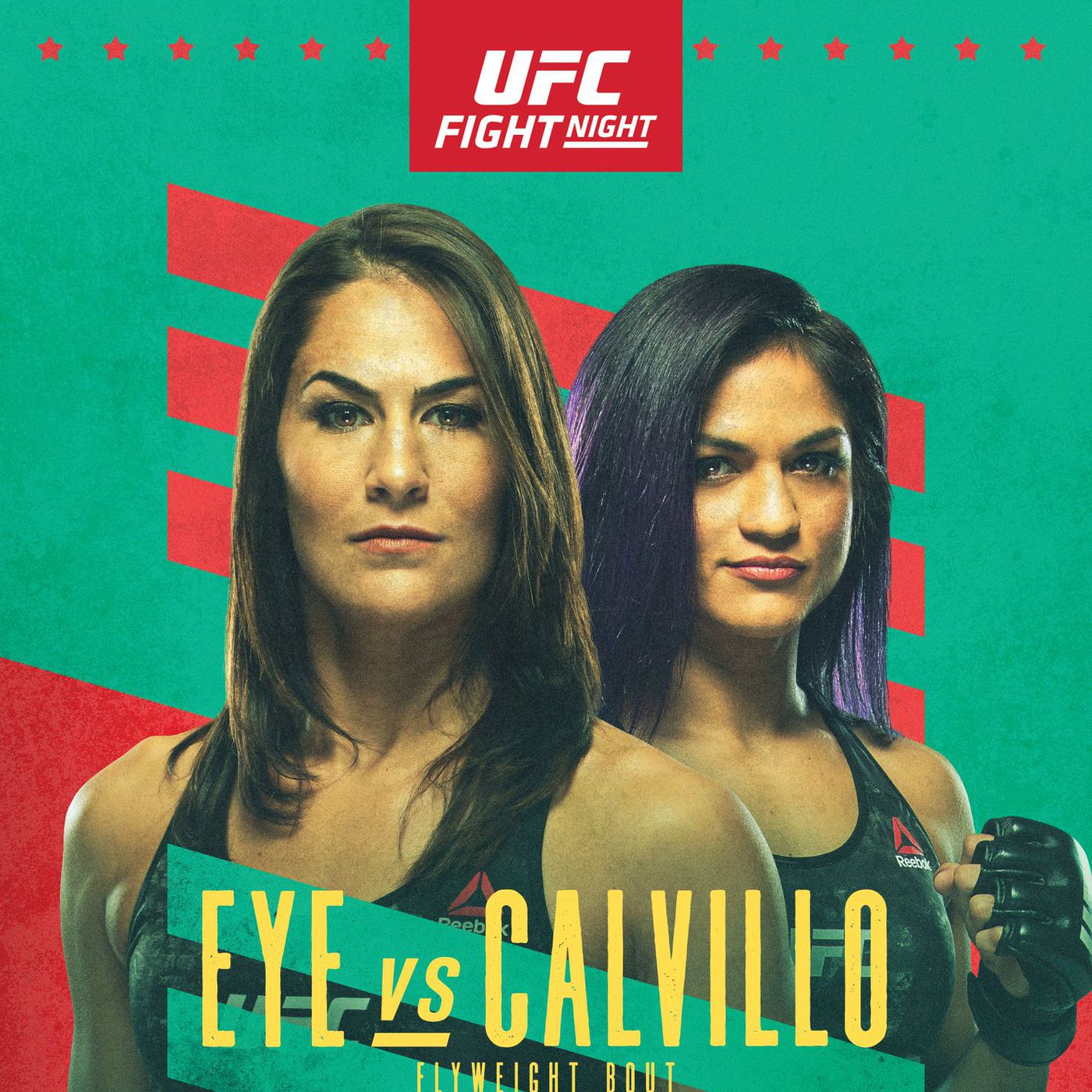 "The best-laid plans of mice and men often go awry." And, boy, did they ever go awry last weekend at UFC 250. I only hit five of the 12 fights on the night, and none of the underdogs, so this column has dug itself a bit of a hole to get out of. The resurrection starts this weekend, back in Vegas, at UFC Fight Night: Eye vs Calvillo.
What a blech card, though – it's about as weak a card as you'll find over the past couple of years. That doesn't mean it won't be entertaining, and it certainly doesn't mean we can't make some money off of it. So let's figure out how to do that right now.
All odds courtesy of MyBookie
Cynthia Calvillo (-110) vs Jessica Eye
The main event matches up two women's flyweight contenders, Cynthia Calvillo and Jessica Eye. This is a real tough one to call, so you might want to avoid it. I'm leaning towards Calvillo due to her wrestling ability – Eye tends to get taken down every fight she gets in. Plus, CC should benefit from not killing herself cutting down to 115 pounds – this fight will be at 125.
Marvin Vettori (-225) vs Karl Roberson
The co-main event is an easier pick – I'm going with the chalk in Marvin Vettori. While Roberson is a more accurate striker, Vettori has the edge in volume. He also has won eight of his 14 fights via submission, while both of Roberson's losses come via tapout.
Merab Dvalishvili (-425) vs Ray Borg
Merab Dvalishvili is nicknamed "The Machine", which is perfect for his fighting style. His size advantage over Borg (two inches height, five inches in reach) and relentless pressure fighting style (hence the nickname), should carry the day here.
Andre Fili (-235) vs Charles Jourdain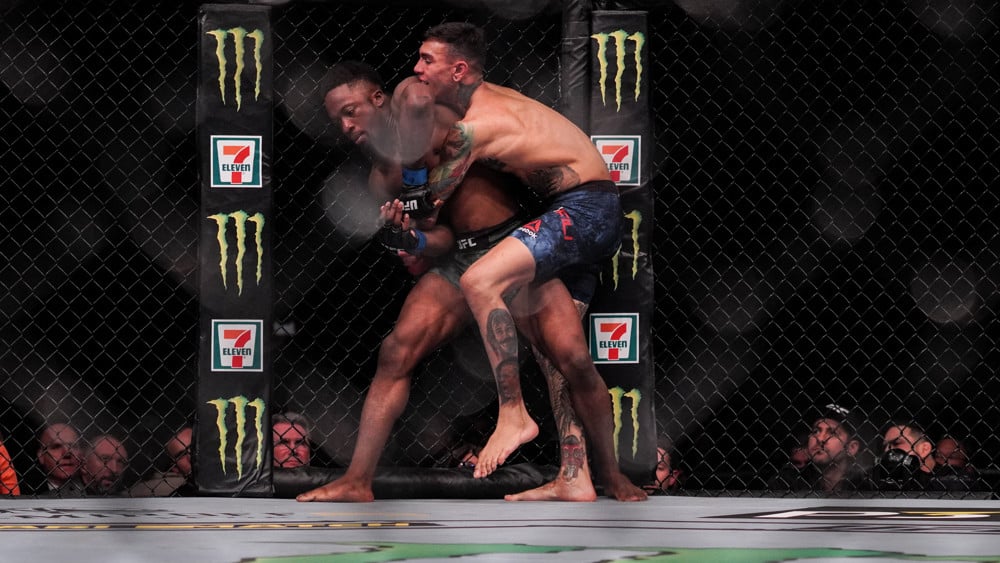 Jourdain is a nice looking prospect, ever improving, but I'm counting on 'Touchy' Fili's length (two inches height, five inches reach) and experience to carry him to a win in this one. But Jourdain could make it interesting.
Jordan Espinosa (-165) vs Mark De La Rosa
Jordan Espinosa is on a two-fight losing skid; De La Rosa a three-fight one, so this is most likely a good old fashioned "loser leaves town" match. And I'm choosing Mark De La Rosa to be that loser (sorry man). Espinosa has a four inch reach advantage, and superior striking and grappling numbers to boot.
Hannah Cifers (+195) vs Mariya Agapova
Regular readers of this column (millions and millions strong) will be saying, 'hey – didn't you just write about Hannah Cifers the other day?' Correct, loyal fan, I did indeed. Cifers lost to Mackenzie Dern on May 30th, so this is an extremely quick turnaround for her. While she'll be seven(!!) inches shorter than the debuting Mariya Agapova, and giving up eight(!!!) inches in reach, I think she'll get the job done here. She looked real good in her loss to Dern until she got too close to her and got grappled to death by the Brazilian Jiu-Jitsu ace. Agapova isn't on that level.
Charles Rosa (+155) vs Kevin Aguilar
Let's take another dog here in Charles Rosa. He's a fantastic grappler, and if he can get Aguilar to the mat, he'll be relentlessly looking to finish him. While Aguilar is great at stuffing takedowns, he's not as great getting back off of the mat when he does get taken down.
Julia Avila (-536) vs Gina Mazany
Gina Mazany, who was cut by the UFC last year, was a last minute replacement to this fight card, and I don't see Saturday being a triumphant return for her. The 'Raging Panda' will be too big, too strong, and hits too hard to lose this one (you can read more about her here).
Tyson Nam (-113) vs Zarrukh Adashev
Zarrukh Adashev is another last minute addition to this card, and he's only had four professional MMA fights. I'll take the UFC experienced Tyson Nam to beat him.
Jordan Griffin (-170) vs Darrick Minner
These two actually already fought once, at LFA 34 two years ago. Jordan Griffin got the armbar submission win on that night, and I think he'll get another win over Darrick Minner this Saturday.
Anthony Ivy (-195) vs Christian Aguilera
Two UFC newcomers in the curtain jerker, and I'm going with Anthony Ivy, who has finished all eight of his wins (five KOs, three submissions).
Overall Results 
Record: 38-27
Earnings: ($329.71)
Return on Investment: -5%