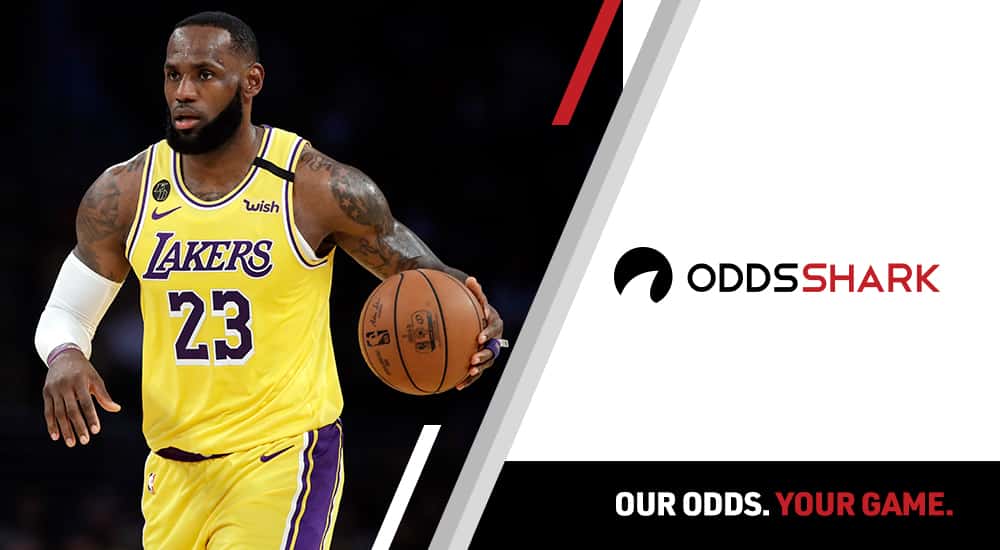 It's LeBron James and the Los Angeles Lakers over the Milwaukee Bucks and the Los Angeles Clippers as the odds to win the NBA championship return to the board at sportsbooks monitored by OddsShark.com with the league having announced its plans to return to the hardwood at the end of July.
The Lakers lead the way as the +200 betting favorites on the NBA championship odds at sportsbooks, followed closely by the Bucks at +300, and the Clippers at +325. The Lakers entered the season pause with the best record in the Western Conference at 49-14, while the Bucks held the best mark in the entire NBA at 53-12. The Clippers sit second in the Western Conference standings with a 44-20 record, putting them 5.5 games back of the rival Lakers.
The NBA season will resume on July 31 in Orlando, with 22 of the league's 30 teams invited to the neutral site to finish out the regular-season schedule. Those teams will compete for the usual 16 playoff berths (eight per conference), with seeding also on the line over the course of the eight-game slate that will close out the regular season and set up the postseason.
The Lakers, Bucks, and Clippers are the clear standouts on the NBA championship odds at sports betting sites, with the rest of the league all at +1200 or higher on those league futures. 
That list begins with the Boston Celtics at +1200, followed by the Houston Rockets at +1500, and the Toronto Raptors at +2000 on those NBA odds. The Raptors, who will be looking to defend their NBA title, hold down the second best record in the Eastern Conference at 46-18.
The Denver Nuggets, Philadelphia 76ers, and Utah Jazz all sit at +2200 on the updated odds to win the NBA championship, with the Miami Heat at +2800, the Dallas Mavericks at +3500, the Brooklyn Nets at +4000, and the Indiana Pacers at +5000. The New Orleans Pelicans and the Oklahoma City Thunder are both then a step down on those NBA futures at +8000 odds.
Longshots are then the Portland Trail Blazers at +12500, the Memphis Grizzlies at +20000, the Orlando Magic, Sacramento Kings, San Antonio Spurs, and Phoenix Suns at +25000, and then the Washington Wizards at +50000. The Wizards sit back in ninth place in the Eastern Conference standings heading into the restart at just 24-40 on the season.