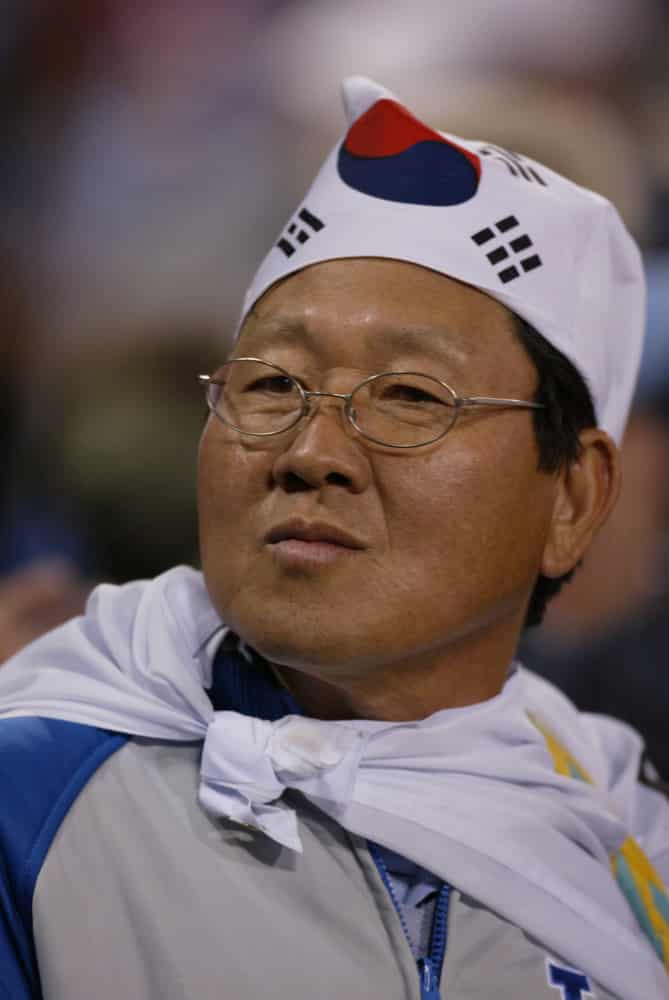 **UPDATED SATURDAY 5/30: 8:30 PM**
As we'd most recently delved into the basic ideology of stacking in Daily Fantasy Baseball, an alternative element of interest is one I had also alluded to in my previous article known commonly in the gambling world as 'hedging' (and often the double-edged sword of my DFS existence).
In relation to stacking, hedge-stacking is a contrarian approach to leveraging anticipated field ownership against the field by countering a popular/chalky starting pitcher on a given slate with a stack of the opposing team.
This obviously is a two-way street, as you can hedge against projected-to-be chalky stacks with the opposing pitcher in the matchup. Ultimately, the idea of hedging and hedge-stacking in Daily Fantasy Baseball is as volatile of one as it can be lucrative.
Chalk is most often chalk for more reasons than one, so by rule of thumb, I like to have at least one good reason to counter with an approach to leverage against it. Whether that be a certain stat category that stands out as weakness against the given opponent, or opposing batter handedness in a starting order that adds intrigue to either side.
With that, if you had [unfortunately] followed me off a cliff the past two days with my sudden contrarian picks in Hanwha stacks or fading Casey Kelly, I whole-heartedly apologize for letting you down there. Just know that I died on that hill with you, given reasons I would stand by if I had to do it all over again (Kelly's terrible 2.0 WHIP and six opposing lefties in Eagles' rotation yesterday).
I now will give indicators next to my recommended stacks and listed pitchers (those I'm not writing up in detail; on daily updates) to suggest whether the pick is a contrarian one or not. This will at the very least give an at-a-glance reasoning behind why I am recommending someone, and leave less of a blind spot for you the reader when taking these into consideration for building your rosters.
Let's try to hedge effectively, nail the good chalk, and cash some weekend KBO DFS!
Hitters
Keon Chang Seo (1B/2B), Kiwoom Heroes (vs. KT)
Despite getting swept against the league-leading NC Dinos, Keon Chang Seo was among the bright spots for the Kiwoom Heroes this week through Thursday.
Churning out five hits, three RBI, and averaging 16 DraftKings Fantasy Points per game in two of the three games (13, 19 DKFP), Keon Chang Seo is a proven left-handed hitter who has efficiently produced a 129 wRC+ rating, along with an .871 OPS in tandem with a meager 5.3% strikeout percentage.
Facing a KT pitching staff that's accounting for the second-worst ERA in the KBO as a whole (5.11 ERA), Keon Chang Seo fits nicely into stacks with a Mid-Bargain range price point, with even his highest price to date on Friday morning at a mere $3,800.
Aaron Altherr (OF), NC Dinos (vs. SAM)
If you're at all a Major League Baseball fan, you likely recall the likes of Aaron Altherr in his five seasons with the Philadelphia Phillies, and eventually fizzling out the remainder of his last season in the MLB after being picked up by the New York Mets. But since transitioning to the KBO, he's certainly aided the NC Dinos in achieving their league-leading record (17-3), along with racking up fantasy points for DFS players.
Aaron Altherr just came out of a dominant series against the Kiwoom Heroes, shelling an average of 17.33 DKFP on the production of five RBI, five hits, one home run over 10 at-bats. Rocking a .379 wOBA and effective 124 wRC+, Altherr is a piece in the Dinos stack that never seems to draw too much ownership due to his elevated price tag (garnering 9.6% ownership in the main $11 GPP on Wednesday).
Fitting Altherr into the wrap-around part of stacks (as he's recently batted from the 8-spot) or as a sturdy one-off are the most fitting scenarios, while coming in as one of the lowest owned pieces on a team that's become a nightly chalk endeavor. He's facing a Samsung pitching rotation that owns the fourth-worst WHIP and the most home runs (19 HR) in the KBO this season.
Other Hitters I Will Be Rostering This Weekend:
High ($4,500+):
-Eui Ji Yang (C), NCD
-Jae Hwan Kim (1B/OF), DOO
-Jung Hoo Lee (OF), KIW
-Mel Rojas Jr (OF), KTW
-Jose Miguel Fernandez (1B/2B), DOO
-Sung Bum Na (OF), NCD
-Ha Seong Kim (SS), KIW
-Preston Tucker (OF), KIA
-Min Woo Park (2B), NCD
-Chan Ho Park (3B/SS), KIA
Mid ($3,600-$4,400):
-Byung Hun Min (OF), LOT
-Roberto Ramos (1B), LG
   (Ramos does NOT belong this cheap still, and prepare for a price spike this weekend)
-Ah Seop Son (OF), LOT
-Kun Woo Park (OF), DOO
-Han Joon Yoo (OF), KTW
-Jin Gi Jeong (OF), SK
Bargain ($2,100-$3,500):
-Jin Sung Kang (C), NCD
-Ji Wan Na (OF), KIA
-Jin Hyuk No (2B/SS), NCD
-Sung Yeol Lee (OF), HAN
-Ji Young Lee (C), KIW
-Myung Gi Lee (OF), NCD
-Chun Woong Lee (OF), LG
-Dong Yeop Kim (OF), SAM
-Chi Hong An (2B), LOT
-Eun Sung Chae (OF), LG
-Hee Dong Kwon (OF), NC
-Joo Hwan Choi (1B/2B), DOO
-Soo Bin Jung (OF), DOO
-Jae Ho Kim (SS), DOO
-Jae Won Oh (2B), DOO
(I anticipate some Doosan stacks coming this weekend…)
Pitchers
Eric Jokisch, Kiwoom Heroes (vs KTW)
Pitching in the KBO has been a very drastically lopsided analysis, with starters often producing some solid outings just to be followed up by a bullpen disaster (or at the very least garbage time runs in lieu of). While we can't control bullpens, we can control who we set up in hopes of going the distance, and Eric Jokisch is one of the best there is in the KBO at the SP position.
Jokisch has the ever-dominant 0.87 season-long WHIP, a realistically low 1.17 ERA, and all while going six innings per game in his last three. Rifling off a K% skyward of 20%, his ability to prevent punitive damage from reaching base is quite noteworthy, with a 4.5 K/BB ratio indicative of such control.
Facing a KT Wiz team striking out the third-most as a unit in the league, Jokisch will surely carry plenty of field ownership going into Friday morning's slate, and rightfully so. If you're playing in Cash Games, he's quite a fitting piece to your roster in any lineup, whereas with Guaranteed Prize Pool tournaments it may be to your benefit to get a bit different with your second pitching option (or your bats in a couple of spots at least).
Jun Won Seo, Lotte Giants (vs DOO)
Based on the new contrarian indicator I mentioned in the introduction, had this been a pitcher I wasn't going into detail about, he would carry that marker.
Facing an offensive unit in the Doosan Bears who will in all likelihood be the chalkiest stacks all weekend (just a hunch), Jun Won Seo would be an ideal instance of hedging over the Saturday/Sunday slates (whenever he starts this weekend).
Seo dazzled in a 2-0 shutout of the Kiwoom Heroes, going 6 2/3 innings while only allowing three hits and one walk, while striking out four Heroes and manufacturing a potent 24.6 DraftKings Fantasy Points en route to the W. His work against Doosan will be cut out for him however, as they dashed his hopes in a blowout loss when they last met two weeks ago.
Allowing four walks in that loss was part of the culmination of damage done, which he has since walked only one batter in two outings since that losing effort. At the time, he had a total of two strikeouts per game over his first two starts; tripling that number in his two recent appearances. While his 4.98 ERA is a rather daunting set of digits per the stat category, his 1.38 WHIP leaves something to be desired and indicative of his potential turnaround in progress.
As mentioned, this isn't meant to be a comfortable pick. But if you're a heavy tournament player like myself, you'll want to get different when feasibly possible without completely flipping the ship into the ocean (so to speak). Jun Won Seo will be among my counter-moves to leverage against Doosan chalk this weekend in some lineups (but not going heavy by any means, serving his purpose as hopeful leverage where he fits).
Other Pitchers I Won't Mind Rostering This Weekend:
Friday:
-Tae Hun Kim, SK
-Drew Rucinski, NCD
-Aaron Brooks, KIA
-Raul Alcantara, DOO
-Min Woo Kim, HAN (CONTRARIAN)
Saturday:

-Mike Wright, NCD
-Ricardo Pinto, SK
-Won Tae Choi, KIW
-William Cuevas, KTW
-Shi Hwan Jang, HAN 
Sunday:
-Chang Mo Koo, NCD
–Chris Flexen, DOO
-Tyler Wilson, LG
-Dan Straily, LOT
-Drew Gagnon, KIA
-Chad Bell, HAN (CONTRARIAN)
-Chae Heong Choi, SAM (CONTRARIAN)
Stacks
While I will be getting to just about stacks from every team in the next three days, the following are going to be favorites that I'll be chasing for a variety of reasons rolled into one ranking (in numerical order):
1) KT Wiz
2) NC Dinos
3) Kiwoom Heroes
4) Hanwha Eagles (CONTRARIAN)
5) SK Wyverns