Ready or not! The UFC is back! While I'm sure we are all more than ready for some live, mainstream sports action, whether this is a good idea for the health and safety of society is another story. But Dana White will do what Dana White wants to do, and luckily for him Florida is willing to live up to their reputation, so we've got ourselves a fight card this coming Saturday.
Which means we've got ourselves a "real" live sport to gamble some money on. So let's get down to it – let's pick ourselves some winners. Here are my picks for every fight at UFC 249
All odds courtesy of MyBookie. Make sure to advantage of MyBookie's UFC $49 Risk Free Bet this Saturday when you bet the winner of Anthony "Showtime" Pettis vs Donald "Cowboy" Cerrone.
RELATED
UFC 249 DraftKings Picks – Daily Fantasy MMA Plays
Justin Gaethje (+155) vs Tony Ferguson
In the main event, for the interim UFC Lightweight Championship, I'm going with the underdog in Justin Gaethje. This isn't to say I think Gaethje is a better fighter than Tony Ferguson – my thoughts are probably the opposite to that. However, MMA is all about matchups, and I feel Gaethje matches up well in this one. Ferguson is a notoriously slow starter who gets hit a lot, which will get you into trouble with a guy like Gaethje, who hits like his limbs are sledgehammers. And Gaethje's never-used high-level wrestling should be good enough to fend off Ferguson's mat attacks and keep the fight standing.
Henry Cejudo (-235) vs Dominick Cruz
I'm taking triple C (champ-champ-champ – Olympic gold, UFC Flyweight Champion, UFC Bantamweight Champion) Henry Cejudo in the co-main event for the UFC Bantamweight Championship. He's going up against the oft-injured former champ, and 135-pound legend, Dominick Cruz. While Cruz claims ring rust doesn't exist, I'm thinking Cejudo will be too much for him to handle after over three years out of action (and almost four years since his last victory).
Francis Ngannou (-300) vs Jair Rozenstruik
This one should be fireworks (or it could end up being a staring contest – hopefully not), as two beefy boys go at it, swinging heavy leather. Both have one-hitter quitter power, and Ronzentruik has never been beat, but I'm going with Ngannou's experience and five inch reach advantage to carry the day here. (However, Jair at +240 might be worth a small gamble due to his incredible power).
Calvin Kattar (-252) vs Jeremy Stephens
Lil' Heathen Jeremy Stephens hasn't won a fight in over two years (0-3, 1 NC), but it's been against nothing but top competition. Still, he relies on his power to knock out opponents for the majority of his wins, and Kattar has never been put to sleep, so I'm going with him.
Yorgan De Castro (+167) vs Greg Hardy
Say what you want about Greg Hardy as a human being (scumbag is probably the word that comes to mind), but seeing an asthmatic like him fighting in the middle of a pandemic that attacks your lungs isn't a pretty sight. His fights also aren't always a pretty sight, either, as he's still very raw. De Castro isn't Mr. Experienced himself, but I like him in this one, especially for plus money.
Anthony Pettis (-145) vs Donald Cerrone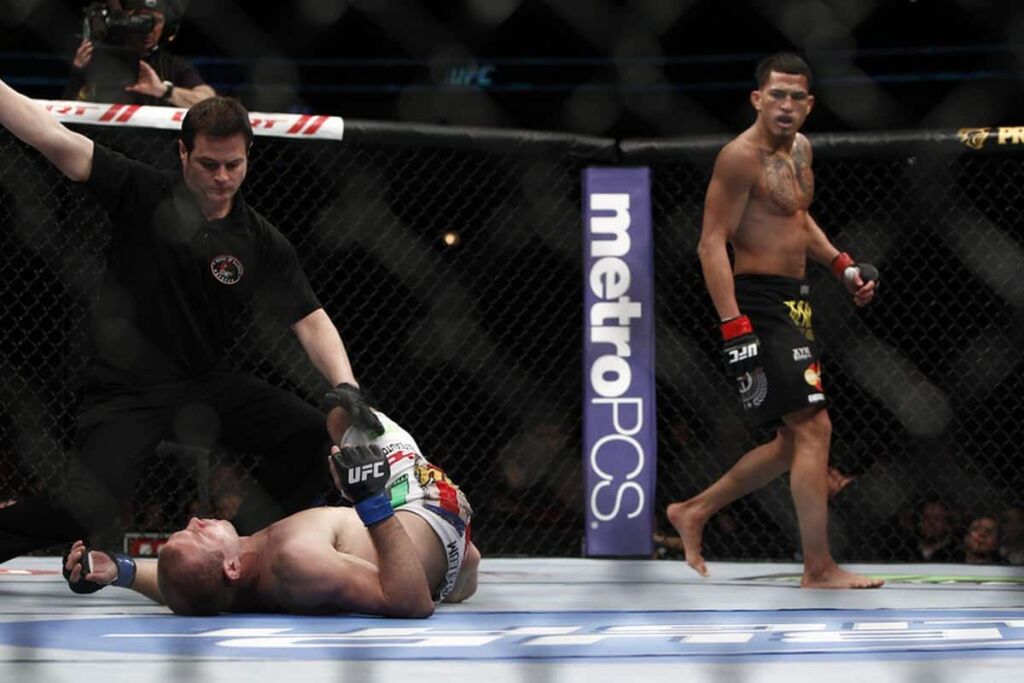 A rematch of fan favorites, seven years in the making. In the first encounter, Showtime Pettis floored Cowboy Cerrone with a kick to his liver. This could very well be the ending to this one too, as Cowboy is still very susceptible to body shots.
Make sure to advantage of MyBookie's UFC $49 Risk Free Bet this Saturday when you bet the winner of Anthony "Showtime" Pettis vs Donald "Cowboy" Cerrone. 
Fabricio Werdum (-325) vs Aleksei Oleinik
Oleinik relies heavily on his submission game to win fights (46 of 58 wins have come via submission), but he just so happens to be going up against probably the best BJJ practitioner ever in the heavyweight division. Werdum is also way better than he is on the feet. The Brazilian legend coming off of a two year layoff due to a drug suspension could throw a wrench in this one, though, especially at that high of a betting number.
Carla Esparza (-160) vs Michelle Waterson
The Cookie Monster versus the Karate Hottie. Look for former champ Esparza to use her wrestling to control this fight and enjoy a celebratory cookie afterwards.
Uriah Hall (+100) vs Ronaldo 'Jacare' Souza
Let's roll the dice with a underdog (sort of) in this one. Hall is a devastating striker, and Jacare is on a losing skid and is getting way up there in age, which is when guys tend to start getting their lights put out.
Vicente Luque (-275) vs Niko Price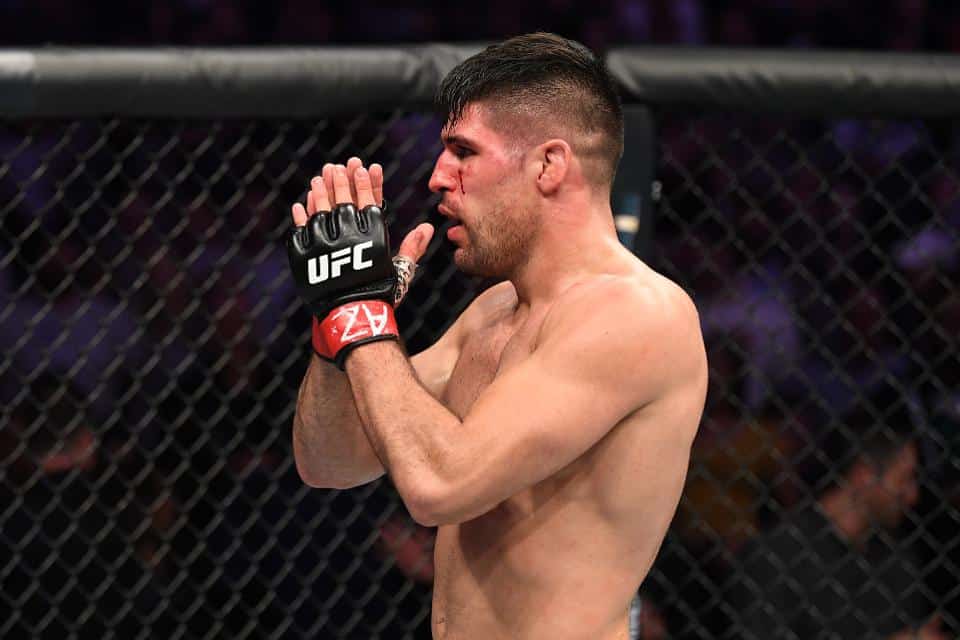 This could be a firefight of a slugfest of a slobberknocker. Look for Luque to get off the last shot and Price to go nighty night.
Charles Rosa (+138) vs Bryce Mitchell
Mitchell will struggle to submit a guy of Rosa's caliber, and Rosa should be better on the feet. Should be a fun fight.
Ryan Spann (-400) vs Sam Alvey
Smilin' Sam is on a skid, and fighting a guy with the size and athleticism of Spann isn't going to change that. No smiling for him after this fight.
Overall Results (for picking all fights on card)
Record: 5-6
Earnings: -($264.59)
Return on Investment: -24%
Make sure to advantage of MyBookie's UFC $49 Risk Free Bet this Saturday when you bet the winner of Anthony "Showtime" Pettis vs Donald "Cowboy" Cerrone.