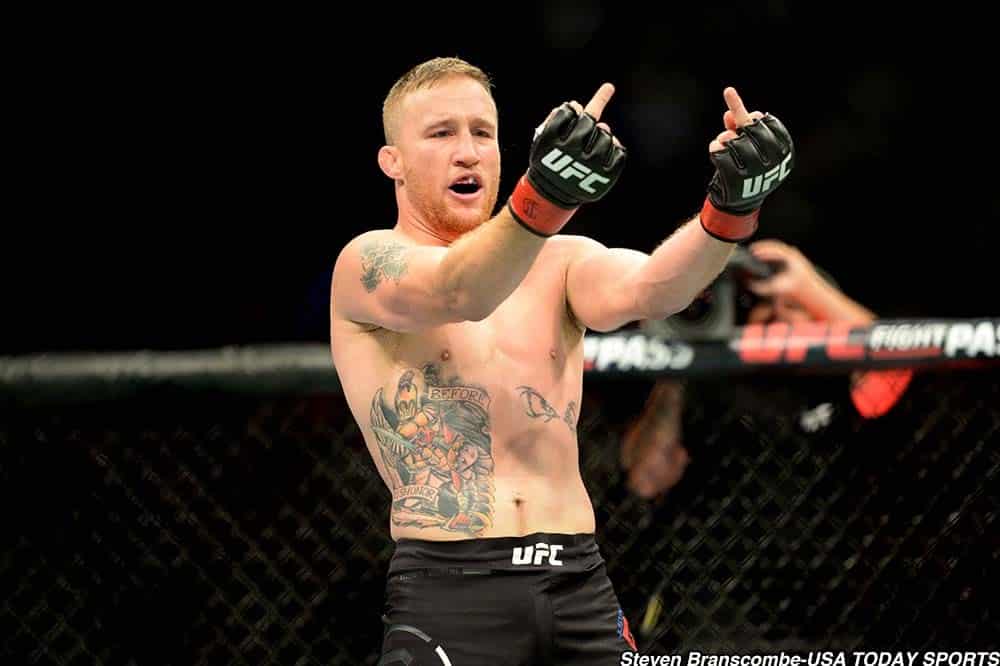 Are you tired of playing fantasy sports on fantasy sports?! Ready for some real competition, between real human athletes, not pixelated ones? Well the UFC has got you covered this Saturday, as they return with UFC 249 from that super-safe, COVID free state of Florida. Dana White says you can't run and hide from the coronavirus, and he's totally smarter than any doctor or scientist.
OK, enough political statements from a dumb Canadian – let's pick a winning DraftKings team, shall we. If you want to see my preview and picks for every fight on this Saturday's card, click right here.
The card is headlined by an interim UFC Lightweight Championship fight between Tony Ferguson and Justin Gaethje, with a co-main event featuring UFC Bantamweight Champion Henry Cejudo defending his title against former champ, and 135-pound GOAT, Dominick Cruz.
Justin Gaethje – $7,500
Despite Mr Gaethje flipping us all the bird above, I'm drafting him onto my squad here. I'm also picking him to win this fight outright. And if he does win, it should be via a brutal knockout, which will be fun to watch, as well as very good for your DK squad.
Vicente Luque – $9,000
(please – draft me on your team – you won't be disappointed)
I'm spending some big bucks on Vicente Luque, but I think it'll be worth it. His fight against Niko Price on Saturday should be fireworks, with the potential for some good point production. I'm predicting Price's all-out, balls-to-the-wall style is going to get him flatlined by Luque. Good for us, bad for him.
Yorgan De Castro – $7,600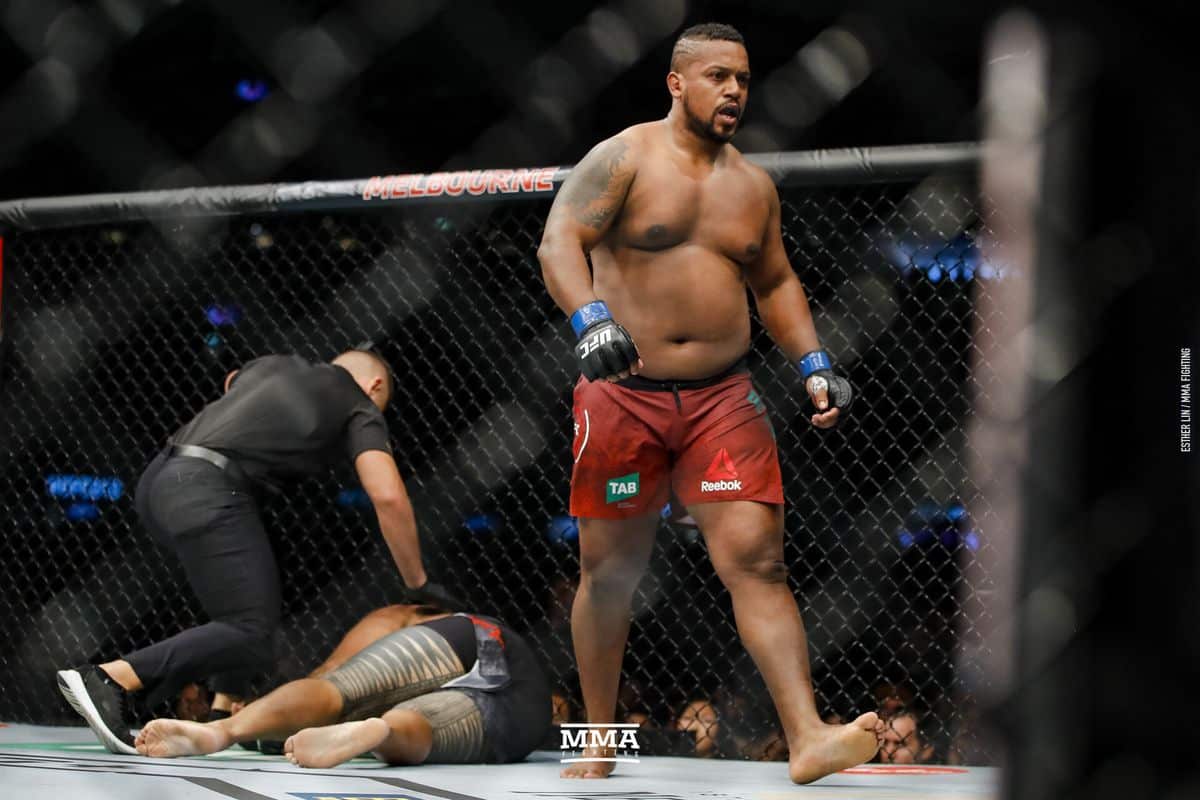 Yorgan De Castro isn't going to be winning any bodybuilding contests against Greg Hardy but – good news – UFC 249 isn't the Mr. Olympia, it's a fist fight inside a cage. And Hardy, despite his obvious elite physical gifts – power, athleticism, etc – still isn't a very good, or experienced, fighter. So we'll take fellow knockout machine De Castro in this one, on the cheap.
Ryan Spann – $9,300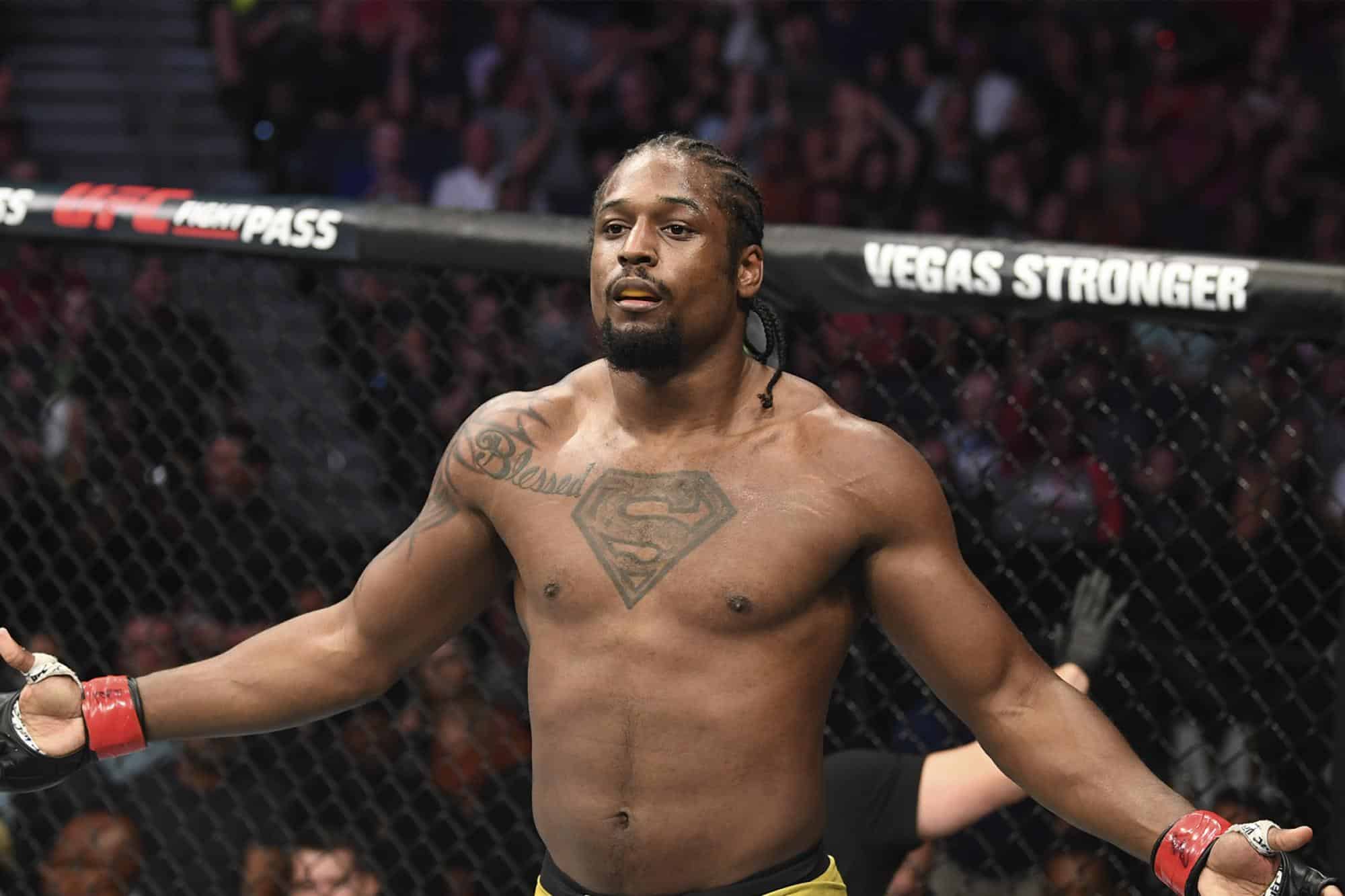 Ryan Spann is another costly addition, but we've scrimped enough elsewhere to afford him on our roster. The guy is an up-and-coming stud in the light heavyweight division, superbly coached by the up-and-coming fight team at Fortis MMA in Texas. While Smilin' Sam Alvey is always game, that may be his downfall in this one, as Spann is too big, powerful, and athletic for him to trade leather with. Nighty night time for Smilin' Sam.
Anthony Pettis – $8,200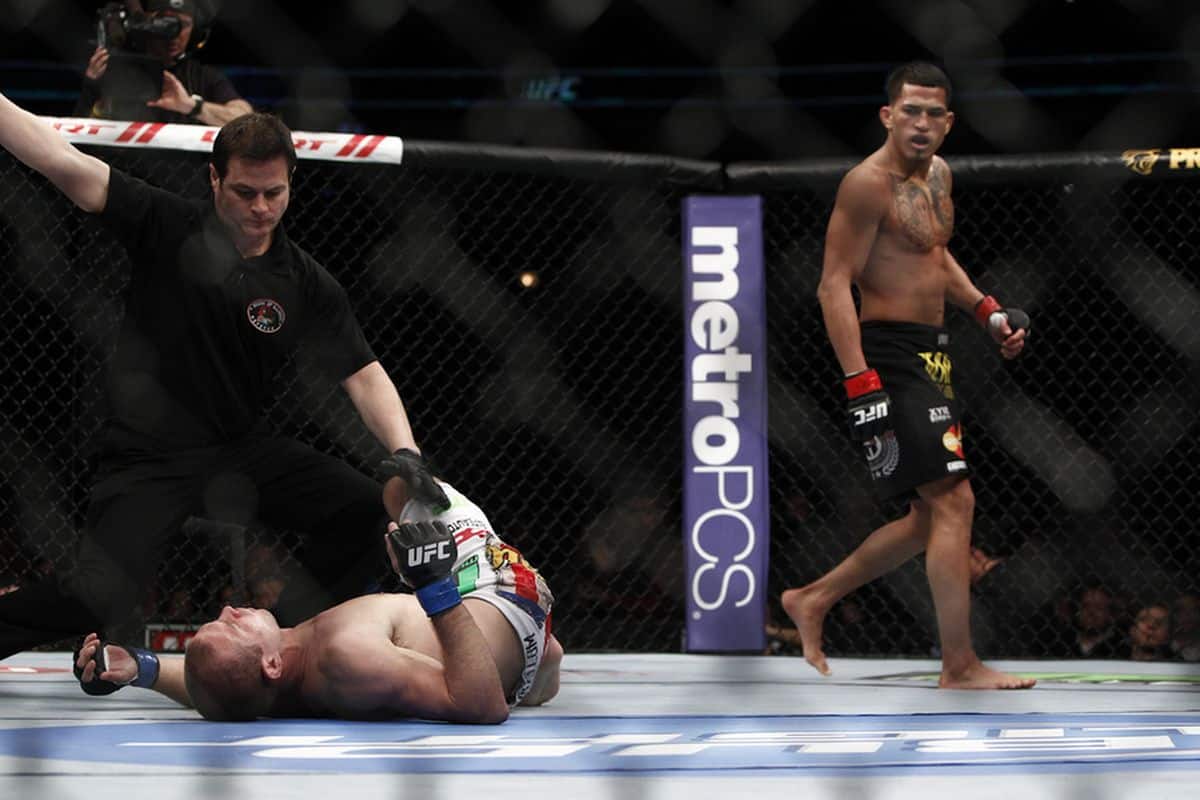 The photo you see above is the last time that Anthony Pettis and Donald Cerrone shared a cage together, seven years ago. Cowboy is lying on the mat because a Pettis kick to the liver short circuited his body. There's a good chance that could happen again this Saturday, as Pettis still kicks like a mutha and Cerrone still has trouble with body kicks.
Carla Esparza – $8,400
I'm spending the rest of my dough on former UFC Women's Strawweight Champion Carla 'Cookie Monster' Esparza. Esparza's wrestling and grappling pedigree should be too much for 'The Karate Hottie' Michelle Waterson in this matchup. Look for Esparza to be able to dictate where this fight takes place, land lots of takedowns, and secure the W.
READ ALSO
Madden Simulation Betting