The 2020 NFL Draft closed down this past Saturday. We've enjoyed three very exciting days thanks to one of the most gifted drafting classes in this century.
Still, we won't remember the 2020 NFL Draft only because of all those talented players. It was the first online draft due to the Coronavirus pandemic. Instead of meeting in Las Vegas, everybody stayed at home with their families and closest friends.
Therefore, we missed the red carpet. No fancy shoes, expensive suits, and lavish jewelry. Howsoever, some guys stood up and proved they don't need a TV camera to look stupid.
RELATED
Madden Simulation Betting
6 NFL Players On The Move Post-Draft
5. Joe Burrow
Joe Burrow is on this list only because he's No. 1 pick with the worst outfit ever. And, that's not entirely his fault. Still, Joe had a choice. Despite staying at home on draft night, Burrow could wear something less casual.
On the other hand, this Coronavirus pandemic doesn't arouse the best from the people when it comes to style. The 2020 Heisman Trophy winner will play for the Cincinnati Bengals, so we hope Joe will get more classy in his rookie season.
4. Andy Garcia
No, Andy Garcia won't play in the NFL, but you might know him from Ocean's 11, and Ocean's 12, and Ocean's 13 and The Godfather Part III. The famous actor was excited about the draft night and took a picture by his pool while holding the Dolphins flag.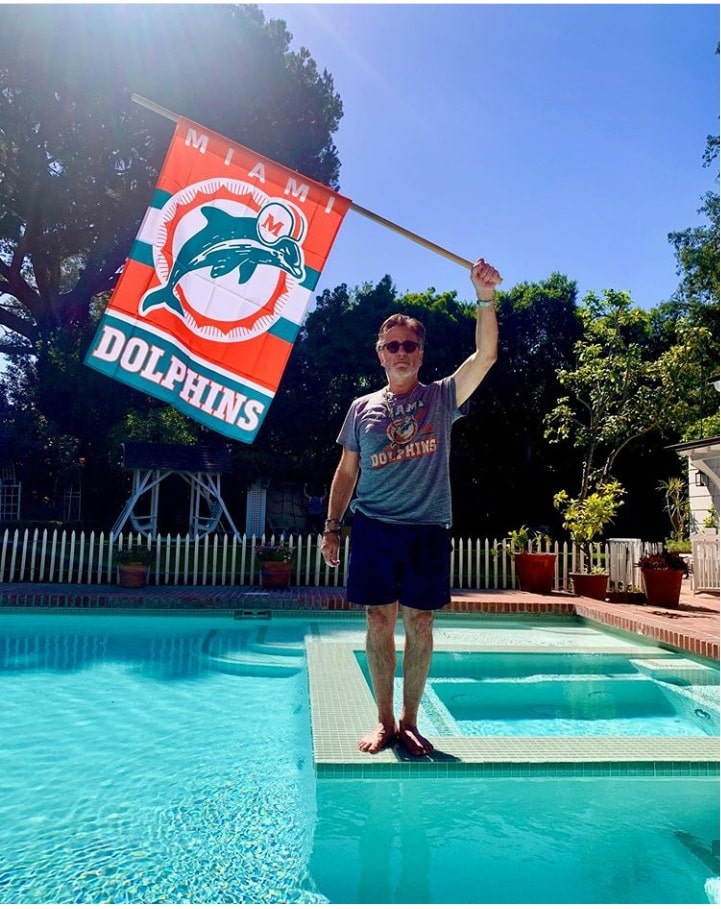 Although he's 64, women still love Andy, but this photo could cost him a few beauties. The Dolphins selected Tua Tagovailoa with the 5th overall pick, so Andy and Miami fans have to be excited about the 2020 NFL season.
Looking to bet on elections? Check out some Presidential Election Odds.
3 Tua Tagovailoa
You don't put your grandparents on a suit. Simple as that. You love and visit them if they are still alive. If you want to pay tribute to your grandparents, don't put their photo on your suit on a draft night. Actually, don't do it at all. It's just a lack of taste.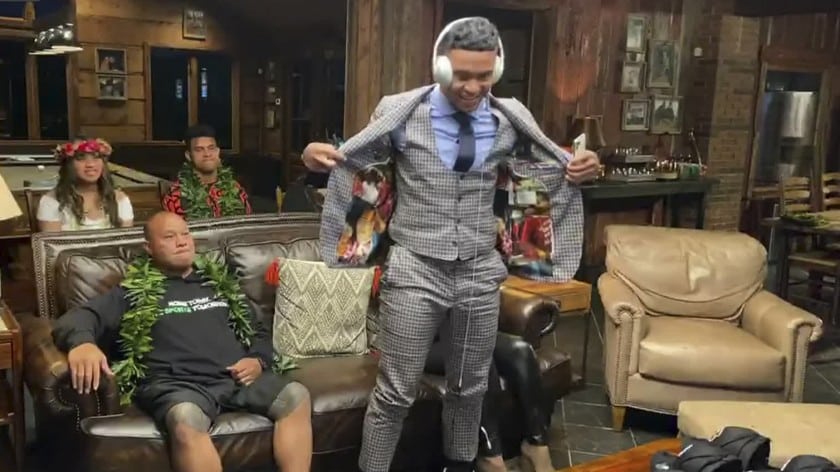 2. Antoine Winfield Jr.
If you want to wear Versace, at least make it sure to select something classy. Especially if you are going to be selected by the Tampa Bay Buccaneers in the second round. Antoine Winfield Jr. will play with Tom Brady next season, and I hope he won't wear this shirt when he heads to the training camp.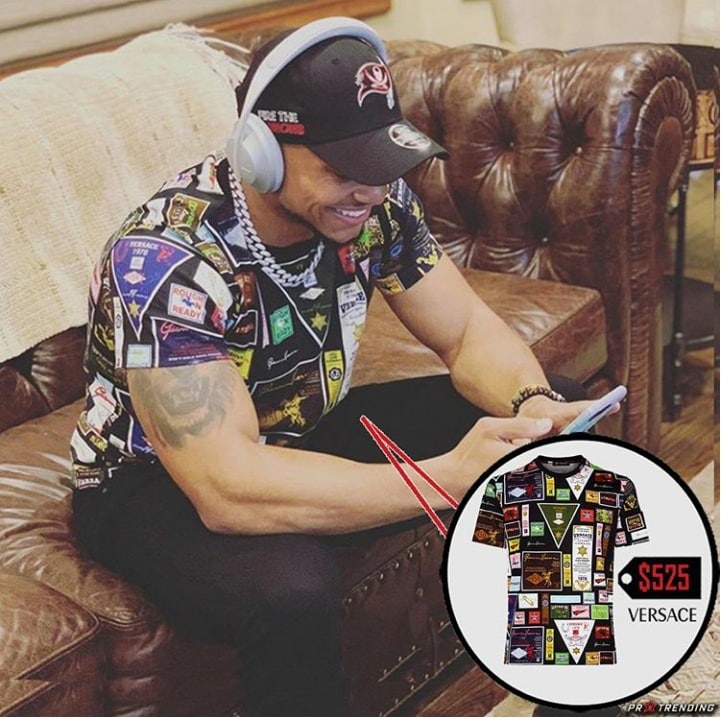 Just look at those colors… What a design!
1. Henry Ruggs III
We have a winner. Not only he had the fastest 40-yard dash time at the 2020 draft combine, but Henry Ruggs III also had the worst outfit on Thursday night. The guy wore a bathrobe. A bathrobe!
Later that night, we found out that the former Alabama Crimson Tide player did it due to a deal with Old Spice. No excuses, Henry. Wearing a bathrobe is allowed only when nobody is watching.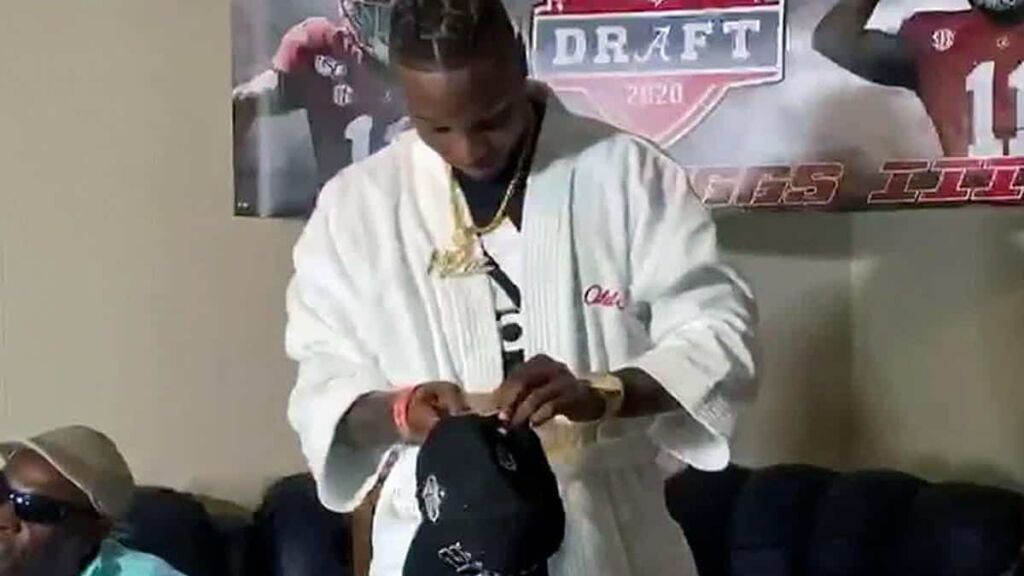 Henry Ruggs III was drafted by the Las Vegas Raiders as the 12th pick of the first round. He was the top selected wide receiver at the 2020 NFL Draft and should be a huge star in years to come. I hope he won't wear a bathrobe in public anymore after signing his rookie contract.
RELATED
Madden Simulation Betting
6 NFL Players On The Move Post-Draft