We are down to 8 teams in Degen Madness and the tournament has been a wild one. Yesterday, was a split with one favorite and one underdog covering but overall underdogs are 19-3 in covering the spread this tournament.
If that's the case again today then Washington and Virginia are smart bets. The Washington @ Arizona game today is highlighted as the game of the tournament thus far both teams have had a magical run in Degen Madness so something has to give. The late game features Our Gals in San Diego State at home in San Diego against the defending champion Virginia Cavaliers in what should be another dandy.
As always, all betting (spreads, totals, odd/even, etc) on MyBookie.AG. Remember all games can be viewed on Twitch, YouTube, Twitter (@GamblingPodcast), Twitter (@theSGPNetwork), Facebook, and Instagram.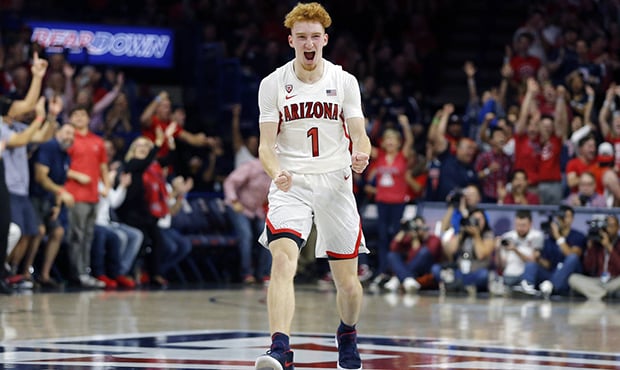 Washington @ Arizona
Line: Arizona -3
Total: 96
Sunday 6pm PST
This is the most anticipated game in Degen Madness thus far. Both these teams have been highly entertaining to watch. Washington is a 15 seed who's magical run has Husky fan's thinking they can win it all. The Huskies have been led by their big Isaiah Stewart. There's no denying he's been a large factor of their success but Marcus Tsahonis has been the absolute killer for Washington. Tsahonis has hit huge shots in both games despite having a really low player rating. Washington is a deep team with plenty of size. Jaden McDaniels was quiet last game but played well in the opener against Baylor. Nahziah Carter played a great game against Louisville after a no show against Baylor. Another underrated player to keep an eye on for Washington is point guard Quade Green. He's played well both games and was the true hero of the Baylor game with that three point buzzer beater.
The Arizona Wildcats are never out of a game just ask Michigan State who held a 5 point lead with 30 seconds left. The cardiac cats are led by perhaps the player of the tournament thus far in freshman point guard Nico Fireball Mannion. Mannion hit huge buzzer beaters against Michigan State and then couldn't miss against Creighton. He'll need some help Jemari Baker Jr & UCI grad transfer Max Hazzard. Arizona did beat Washington two of three times during the regular season.
Prediction
Arizona is going to need some more scoring from someone besides Mannion. Will someone stop up with a huge game? Washington has the bigs to really give Arizona some problems. Quade Green will play just enough defense to lock down Nico Fireball Mannion. Give me the Huskies to work their magic yet again in Tucson.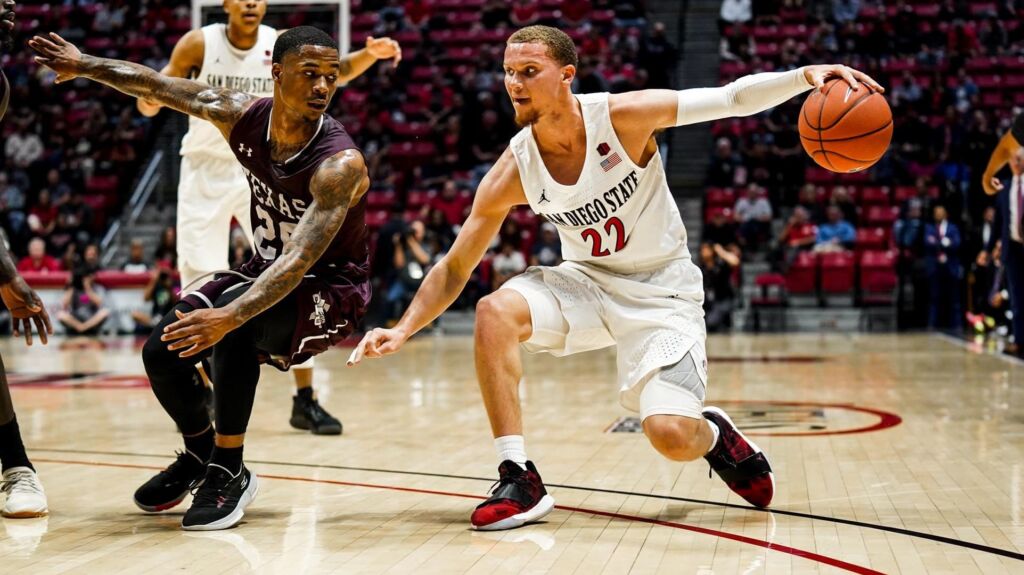 Virginia @ San Diego State
Line: San Diego State -4
Total: 88.5
Sunday 7pm PST
Virginia has defied the odds thus far with huge wins against Maryland & Gonzaga. Virginia never wins pretty but they win after all they are the defending champs. Tony Bennett played a huge role in the game against Gonzaga by making key half time adjustments which propelled the Cavaliers to a huge come from behind win against the Bulldogs.
The Wahoos will never wow you on the offensive side of the ball but if they can force San Diego State to slow down their game the Cavaliers excel at winning close games. The key players for Virginia are guard Kihei Clark and Jay Huff. They've made the little plays that win you games in both games. Against Gonzaga they had big time contributions from guard Braxton Key and forward Mamadi Diakite. Diakite was a defensive nightmare for Gonzaga and almost single handily shut down the Bulldogs.
San Diego State has been an odd team thus far in Degen Madness. Sure, they won both games but they've been slow to wake up and one must think at what point will that cost the Aztecs. Malachi Flynn rallied his Aztecs from behind to beat West Virginia with a game winning fade away three pointer. Flynn was deemed player of the game although for my money is was forward Matt Mitchell who sparked the late game comeback. Both these players are essential in tonights game if they are going to win the game. Another key contributor has been guard K.J. Feagin, if Feagin gets going the Aztecs can be a really hard to stop.
Prediction
Virginia is going to lock down defensively and force San Diego State to play their style of game. Malachi Flynn and the Aztecs can't afford a late game rally here. Virginia is seasoned and experienced in the tournament and knows how to win these type games. Give me the Cavaliers to cover but San Diego State to win as the Aztecs get up big but barely hang on.