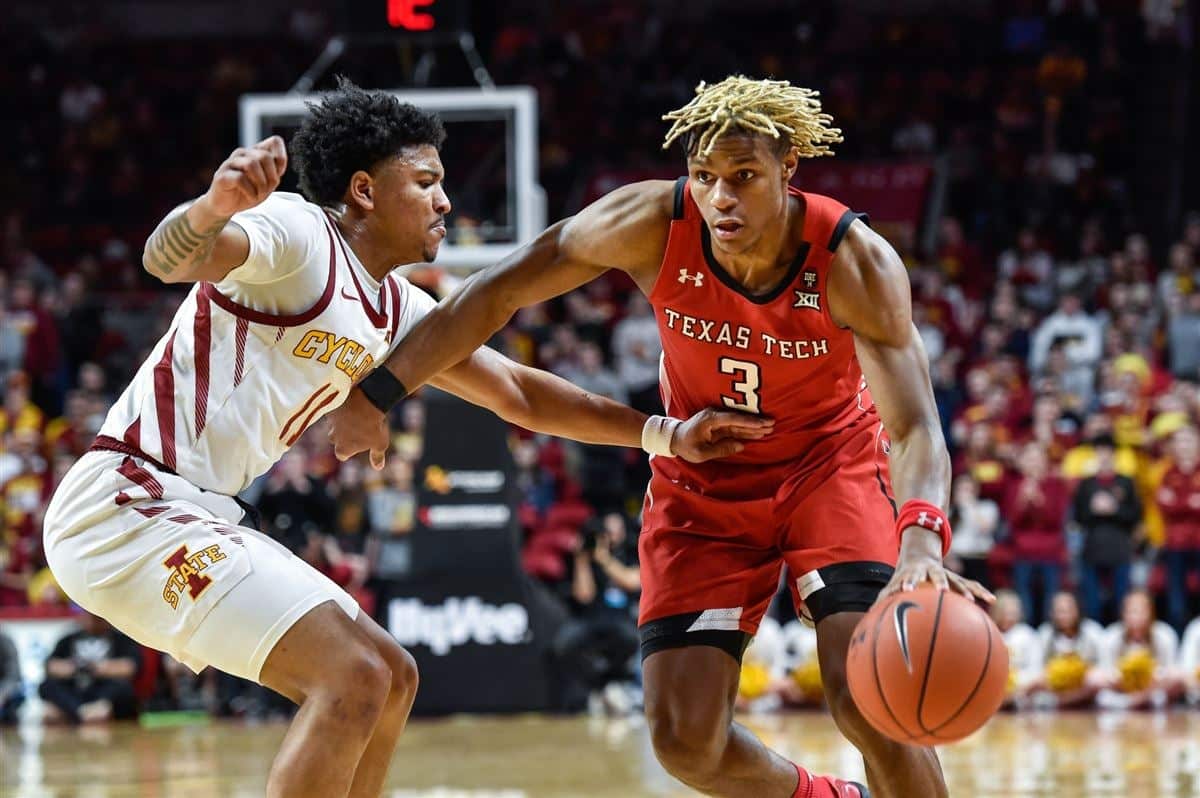 Congratulations to the #3 seed San Diego State (Our Gals) Aztecs and the #11 seed Arizona Wildcats for becoming the third and fourth team to advance to the Degen Madness Elite 8. Thursday night was another thrilling evening for sim basketball that included a buzzer beating 3-pointer in OT by Malachi Flynn to lift his Aztecs over the gritty West Virginia Mountaineers. Once again, both dogs covered and both games went over.
Perhaps it's only a gambler's fallacy, but don't these streaks have to eventually end? Maybe the favorites and the under will do well Friday night (I'm writing this column before the start of those two games) but I don't know if I'd bet on it.
As always, all betting (spreads, totals, odd/even, etc) on MyBookie.AG. Remember all games can be viewed on Twitch, YouTube, Twitter (@GamblingPodcast), Twitter (@theSGPNetwork), Facebook, and Instagram.
Texas Tech Red Raiders @ Houston Cougars
Line: Texas Tech -1.5
Total: 90
Saturday 6pm PST
In round 1, the Red Raiders went into Tallahassee and toppled the #4 seed Florida State Seminoles with relative ease. In one of the few games that didn't come down to the wire, Texas Tech basically breezed by and won 45-38. Underachieving during the regular season, Chris Beard's team was apparently saving their best basketball for Degen Madness! They now find themselves on the road again against the 12 seed Houston Cougars in a battle between Lone Star State schools and as a slight favorite. The simulation data gives Texas tech a 53% chance of winning but, on average, they were only the better team by 3 tenths of a point. All signs are pointing towards a close game that may be won in the final seconds.
Houston's first round matchup wasn't quite as easy as Texas Tech's, but the Cougars were able to take down the 5-seed Seton Hall Pirates 42-40 on the road in the Garden State. As a 12 seed, they certainly didn't envision hosting a game in the second round, but with all these upsets, here we are. A strong game by (G) Caleb Mills will be needed if Kelvin Sampson's team is to take down last year's NCAA tournament's runner-up. They are at home in the friendly confines of the Hofheinz Pavilion and as far as player-ratings, they have a slight advantage over the Red Raiders.
Prediction
This seems like a coin flip of a game between two very evenly matched teams which will end up placing either a 12 or 13 seed in the Elite 8. It will be tough to go against a home dog but the best player on the court should be Texas Tech's (G) Jahmi'us Ramsey. I expect Ramsey to have a big game and maybe hit a game winner in the closing seconds. Give me Texas Tech to win by 2 or 3 points. In round one, Houston only put up 42 points while Texas Tech only scored 45. With the first-round jitters out of the way, expect a bit more scoring. I'll take the Over as well.
Colorado Buffaloes @ LSU Tigers
Line: LSU -1.5
Total: 92.5
Saturday 6pm PST
Identical to the early game on Saturday, the late matchup also pits a 12 vs 13 seed with the winner advancing to the Elite 8. The Colorado Buffaloes shocked the country by going into Lexington and knocking off the #4-seed Kentucky Wildcats by a final score of 60 to 47. McKinley Wright and Tyler Bey lead the Buffs and are a dangerous duo that could not be stopped by the future NBA players on Kentucky. They will travel down to the bayou with similar intentions. If both guys play up to their capability, the surprise Buffaloes just may knock off another higher seed.
The LSU tigers also recorded an impressive win in the opening round, besting the Villanova Wildcats in Philly, by a score of 50 to 45. Jay Wright had no answer for the inside-out combination of Skylar Mays and Darius Days. Days was a surprise opening round standout player who, although having a low player rating, flashed superior athleticism and a motor that demoralized the Wildcats. If he can string together consecutive impressive games, he may help put the Tigers over the top.
Prediction
Strictly going off player ratings, Colorado appears to be the better team. Somewhat surprisingly, LSU won the majority (53%) of the simulation games and, on average, scored 1.8 points more than the Buffs. Much like the early game, this should be a close match that will go down to the wire. LSU was impressive in the opening round, but Colorado is the team that really stood out. Brimming with confidence after the win at Kentucky, Colorado will continue to roll. Give me the Buffaloes and give me the Over.