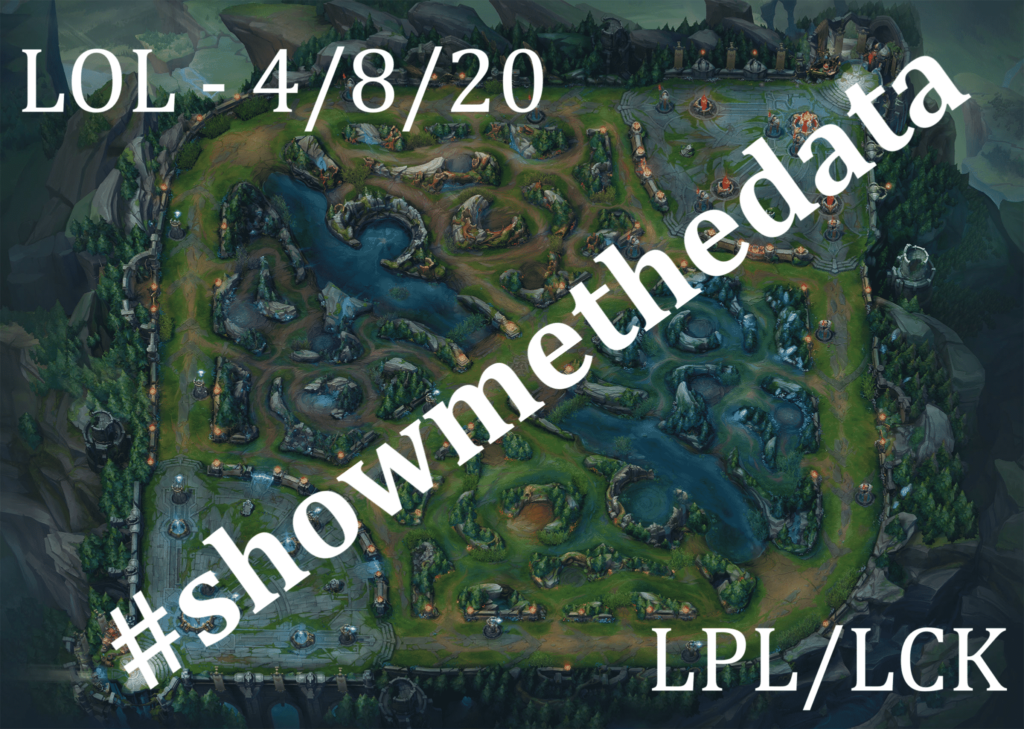 It's officially been 27 days since we last witnessed a live sporting event from one of the four major North American sports leagues and from how things are trending in the world, it doesn't look like we will be seeing the NBA or MLB starting up again until June or July at the earliest. I'm sure a lot of you have checked out from betting and DFS for the time being, however DraftKings has recently ramped up their eSports contest offerings and tonight we have a League of Legends contest with a $100,000 top prize! Just to reiterate this, League of Legends is now at or near the same level that the NBA was at on a nightly basis in the DraftKings world. There's some real opportunity here people and it is going to continue for the next couple months, so let's see if we can ease ourselves into the LoL scene and get back into the green! I will be going over the basics in this article, and then rolling out some more in-depth concepts and tools over the next week or two.
The Basics – Leagues
LoL has four top-level leagues that are currently up and running, LPL (China), LCK (Korea), LEC (Europe), and LCS (North America). There are also a few smaller leagues which are starting to show up in the DraftKings menus, but for now I will focus only on the four top leagues. Currently, the LEC and LCS leagues are into their playoffs so they will be playing Best of Five matchups, while the LPL and LCK leagues are in their spring season and are currently playing Best of Three matchups.
The Basics – Scoring & Lineups
A LoL lineup consists of 7 positions that need to be drafted under a $50,000 salary. The most important is your Captain (CPT) slot which can be any position in the game and costs 1.5X more salary but receives 1.5X more points than a normal starter. After the CPT slot, you must draft 1 player from each of the 5 positions; TOP lane, MID lane, Jungler (JNG), Attack Damage Carry (ADC), and Support (SUP). There is also a TEAM slot that must be filled which is similar to the Team Defense spot in the NFL.
Scoring is straightforward for players; a kill is worth 3 pts, an assist is worth 2 pts, and a death is worth -1 pts. A player also gets +0.02 for every point of their Creep Score (amount of minions they get the last hit on) and a 2 pt bonus if they get 10 Kills or Assists in a single game. Scoring is a little bit harder to grasp for Teams but it's more objective based as you get 1 pt per Turret, 2 pts per Dragon, and 3 pts per Baron. The Team position also gets 2 pts for First Blood, 2 pts for a Win, and an extra 2 pts for a win in under 30 minutes. If a team sweeps and gets a 2-0 victory there is a 20 pt player bonus and 15 pt team bonus.
Stacking
Now that you've got the basics, it's important to understand the concept of stacking your lineup. In each game of the matchup, all players start at Level 1 and try to build up their champions throughout the game. I won't get too far into the details, but as multiple players on a team get stronger it makes it easier to take down turrets, get kills, and overwhelm the other team for a victory. Depending on the amount of matchups on the slate, and 4-3 stack of two winning teams will most likely get you to the cash line, however it may take an underdog victory or a less common 3-3-1 or 4-2-1 stack to get you to a more contrarian lineup that's set up for a GPP takedown.
So now that we have covered the stacking concept, let's dig into which positions we should try and stack together for the best correlation. Starting with the CPT spot, you should always try and load up a MID or ADC as they are typically the highest scorers. It's important to make sure the CPT is a part of the largest stack in your lineup (the 4 stack in a 4-3 or 4-2-1 or a 3 stack in a 3-3-1 or 3-2-2). Since the SUP works hand in hand with the ADC on the map, it makes sense to stack those positions from the same team. If the ADC and SUP are doing well, then the MID and JNG are the next two positions to most likely benefit with high scores. I typically try and punt on the TEAM and TOP positions, stack the ADC, SUP, and MID/JNG together and then fill in the gaps based on salary for JNG/MID, and the second open position that is covered by your captain. It's always more important to have players from winning teams, so if you aren't able to exactly follow the above guidelines, but you can still fit 4 players in from a winning team that's a big positive.
4/8/20 DraftKings Slate – LPL/LCK
For tonight's slate, I am not going to dive too deeply into the game breakdowns, as I have a few tools I am working on rolling out over the next week that will help illustrate some talking points in the future. In my Cash lineup, I am going with a 3-3-1 stack and the top favorite TES in the Team slot, and then I'm banking on Gen.G and VG Gaming to pull out the win with hopefully one of them sweeping. In the GPP lineup for tonight I am 4 stacking Damwon Gaming who are the highest priced LCK team (which will lead to low own%) and putting their JNG Canyon in the CPT slot. I am playing OMG 2-stack who I think have an advantage in their game in the TOP/JNG position, and then I am keeping in TES at Team to keep a 4-2-1 lineup and add some differentiation to the GPP contests.
LPL/LCK Cash Lineup 4/8/20
CPT – Forge – VG – $10,800
TOP – Rascal – GEN – $6,200
JNG – Aix – VG – $6,800
MID – Bdd – GEN – $7,400
ADC – Ruler – GEN – $7,600
SUP – Hang – VG – $5,400
TEAM – Top Esports – $5,600
LPL/LCK GPP Lineup 4/8/20
CPT – Canyon – DWG – $10,500
TOP – Curse – OMG – $6,000
JNG – H4cker – OMG – $6,600
MID – ShowMaker – DWG – $7,600
ADC – Ghost – DWG – $7,800
SUP – BeryL – DWG – $5,600
TEAM – Top Esports – $5,600