Tiger King: Murder, Mayhem and Madness and its menagerie of insane real-life characters has captured America's attention as well as some. Hard Knocks is still a few months away (knock on wood), but it's not hard to imagine some of Tiger King characters as some of our favorite NFL characters.
John Finlay Is Michael Strahan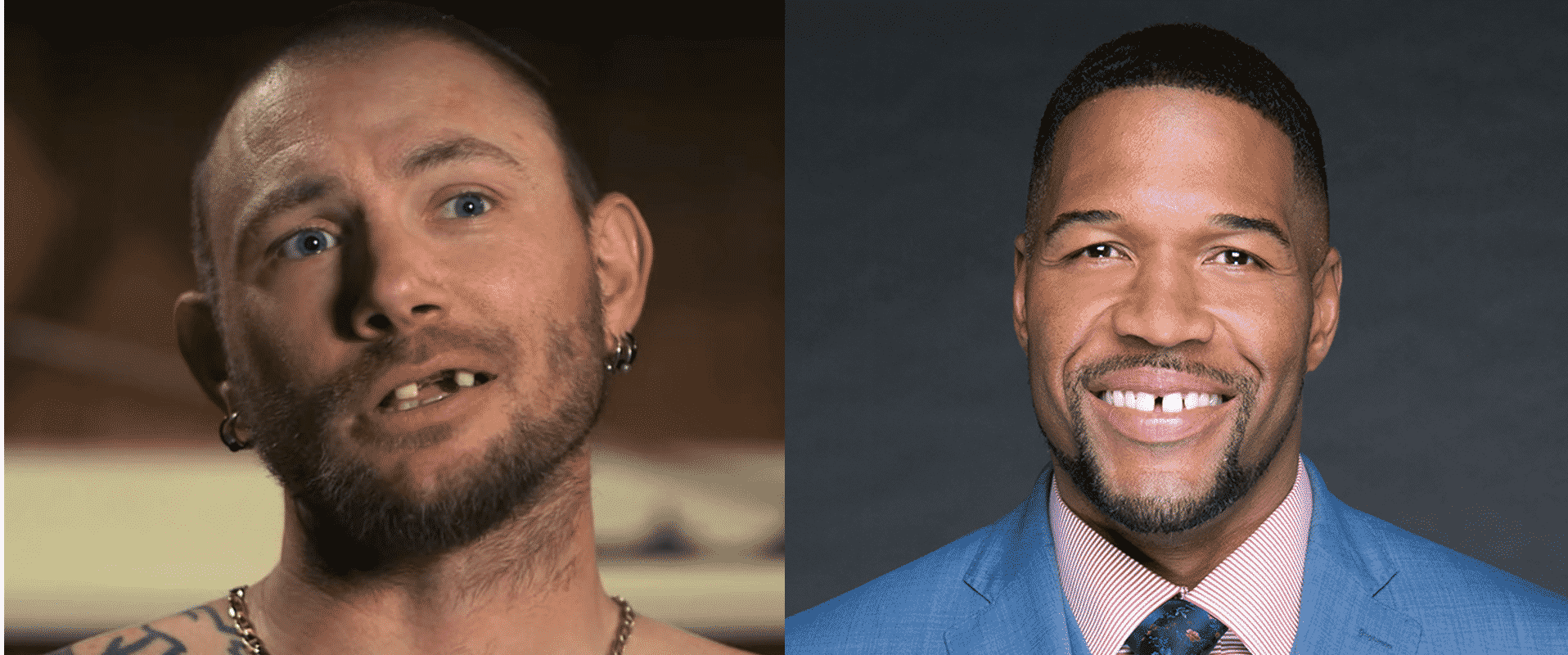 Hard to ignore the friendly gap-toothed likeability that both John Finlay and Michael Strahan possess. Their connection however is deeper than just personality and teeth spacing, both characters have lived two completely different lives.
Michael Strahan didn't miss a beat as he transitioned from dominant NFL defensive end to smiling co-host of Good Morning America. Finlay also participated in a dramatic change as he went from polygamous husband of Joe Exotic's to proud father and family man with one of the gals who ran the gift shop.
Kelci "Saff" Saffery Is Russell Wilson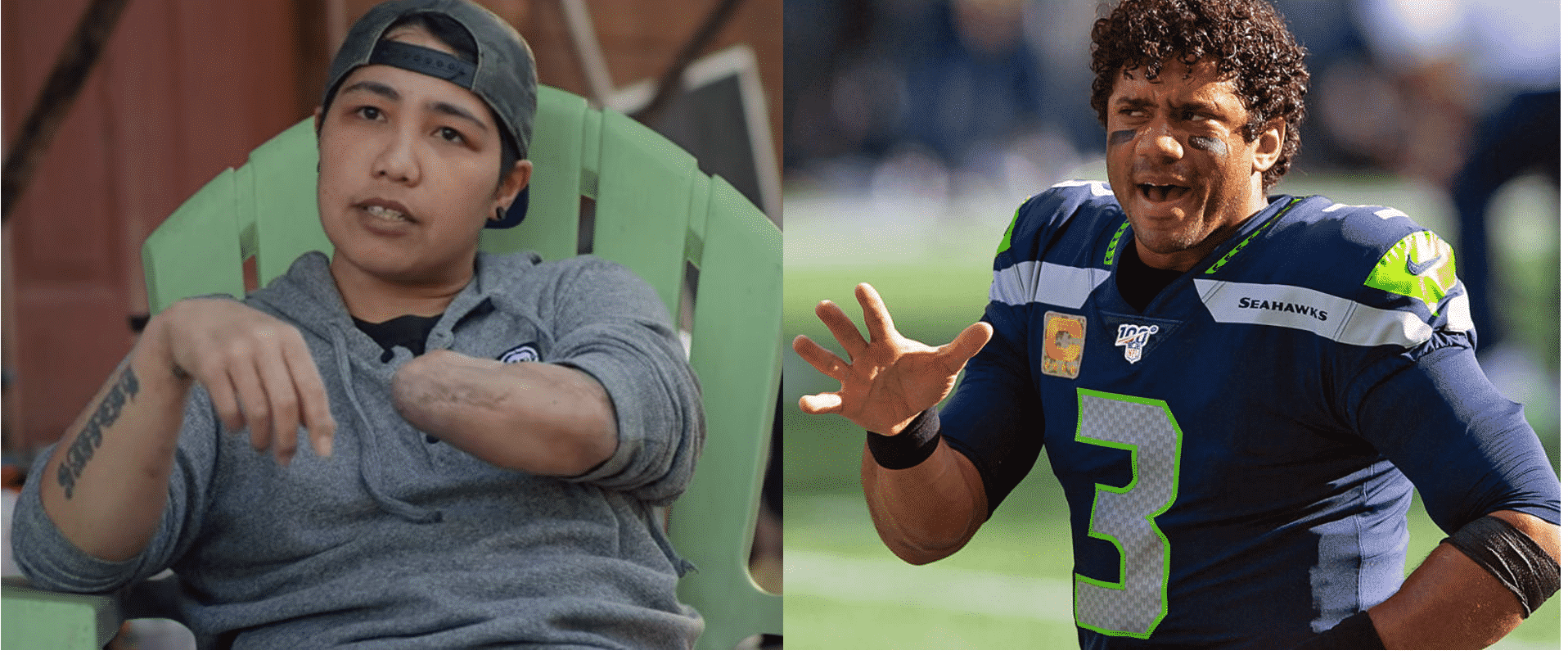 Russell Wilson has yet to miss a start and Kelci "Saff" Saffery literally went back to work days after a tiger bit her arm off. Rushing back to work in an attempt to mitigate the possible negative press that the zoo may get is classic "Saff" and shows how much like Russell Wilson she has completely bought in.
Ronnie Lott is also a possibility here considering both him and "Saff" willingly accepted an amputation for the good of the team, however, Russell is a stronger comparison because of the overall commitment to the established power structure. Additionally, both are right handed.
Carole Baskin Is Bill Belichick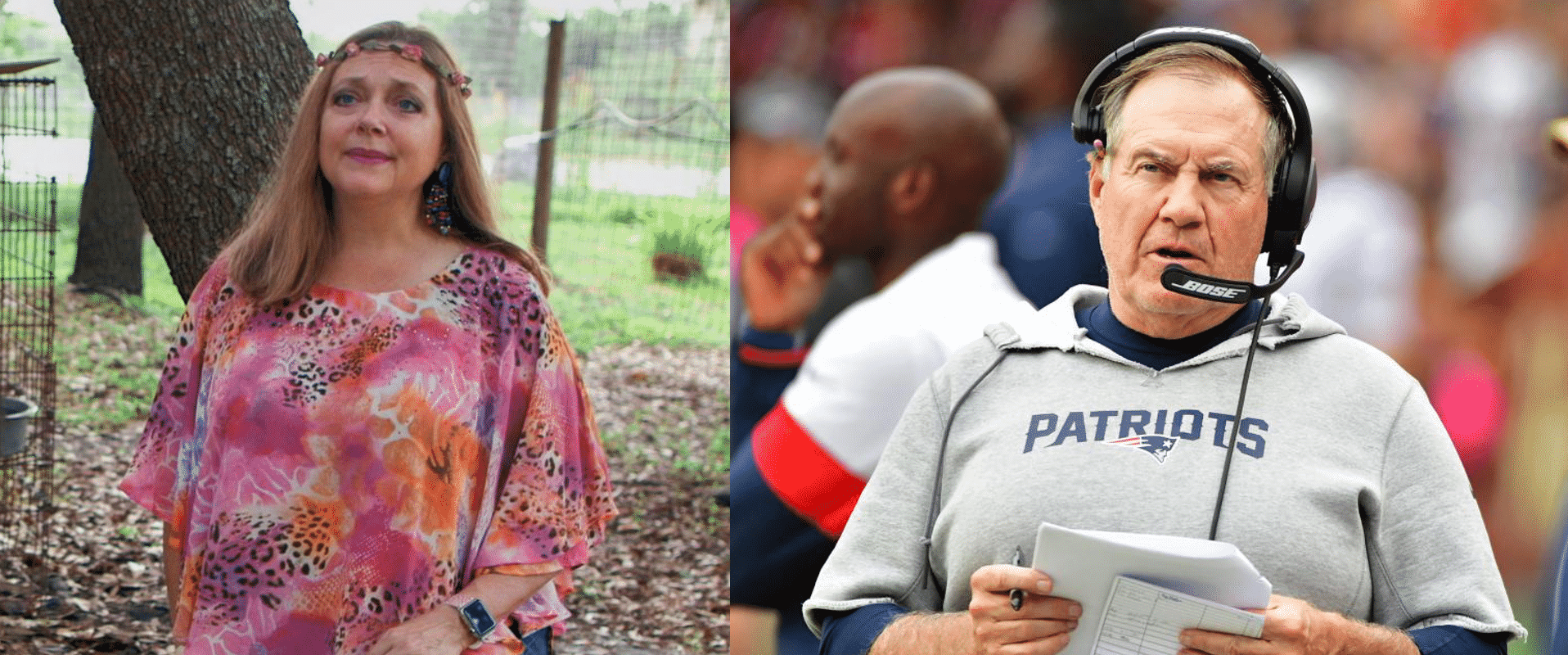 Is there any Tiger King character that epitomizes the Patriot way more than Carole Baskin? It's easy to imagine Baskin berating one of her T-shirt-color-coordinated volunteers to simply "DO THEIR JOB!" Emotionless power hungry dictators Baskin and Belichick make it clear they're not to be tested.
Baskin and Belichick have a 'win at all cost' mentality and meticulously research and prepare en route to crushing their enemies. When a problem does arise they do whatever it takes to move past them. The confiscated footage from Spygate and Carole Baskin's rich husband have one thing in common…you'll never see either one again.
READ ALSO
10 NBA Players Who LeBron James Hates
Vince McMahon's 10 Most DISGUSTING Acts
"Doc" Antle Is Rob Gronkowski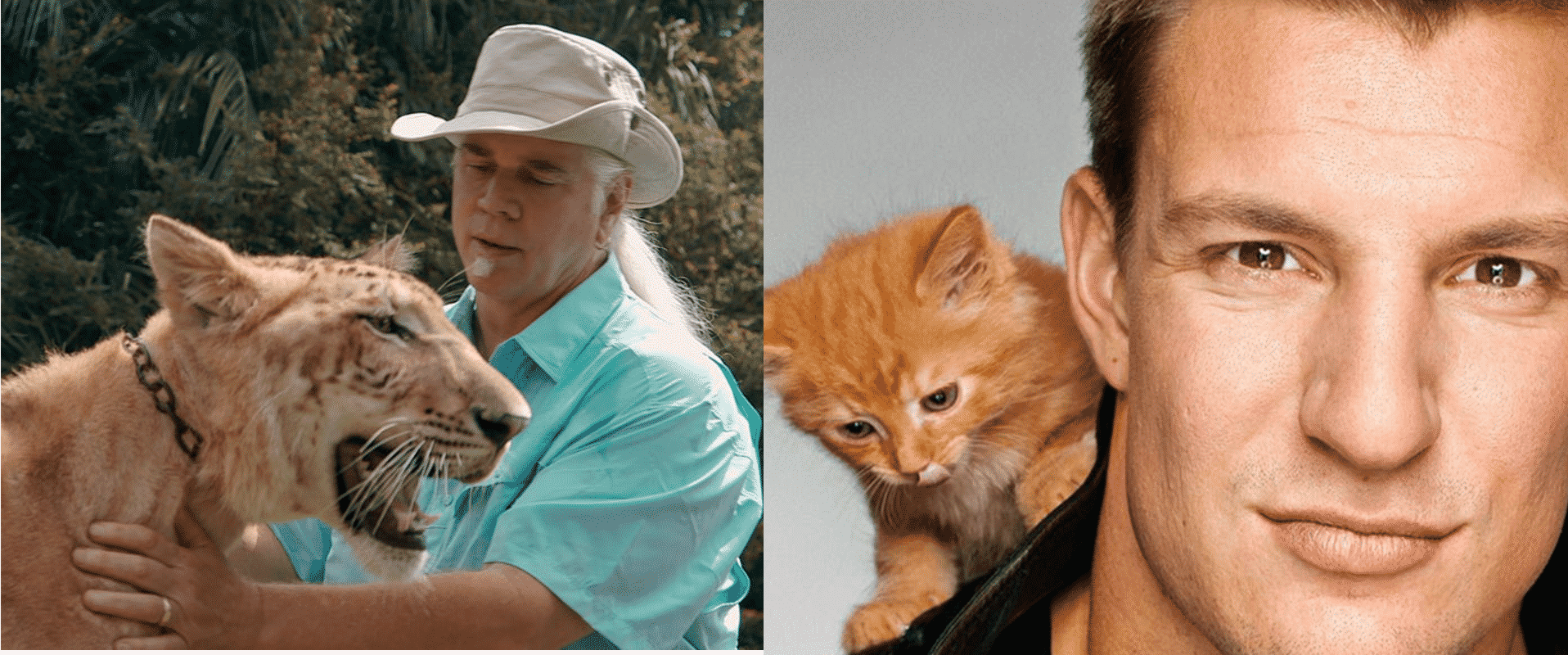 If you had to pick one NFL player to run a wild animal safari in Myrtle Beach with a harem of women you'd have to chose Rob Gronkowski. I mean, can't you just see Gronk making an entrance to a TV appearance on an elephant, much like Doc Antle? I had to Google Rob Gronkowski elephant just to double check. It hasn't happened yet, but it definitely will.
If Gronk had access to chimpanzees, would he throw them a birthday party? Of course he would!
Jeff Lowe Is Odell Beckham Jr.
No matter where Jeff Lowe and Odell Beckham Jr. go, drama follows. When they arrive in town they're heralded as a "savior," before people quickly realize they create more problems than they solve. Don't let them fool you with the idea of, "Hey, they just need a change of scenery." They in fact are the problem.
They also enjoy showing off their 'baller lifestyle' as they both drive Ferraris
And they both enjoy posting tiger videos to social media.
Joe Exotic Is Cam Newton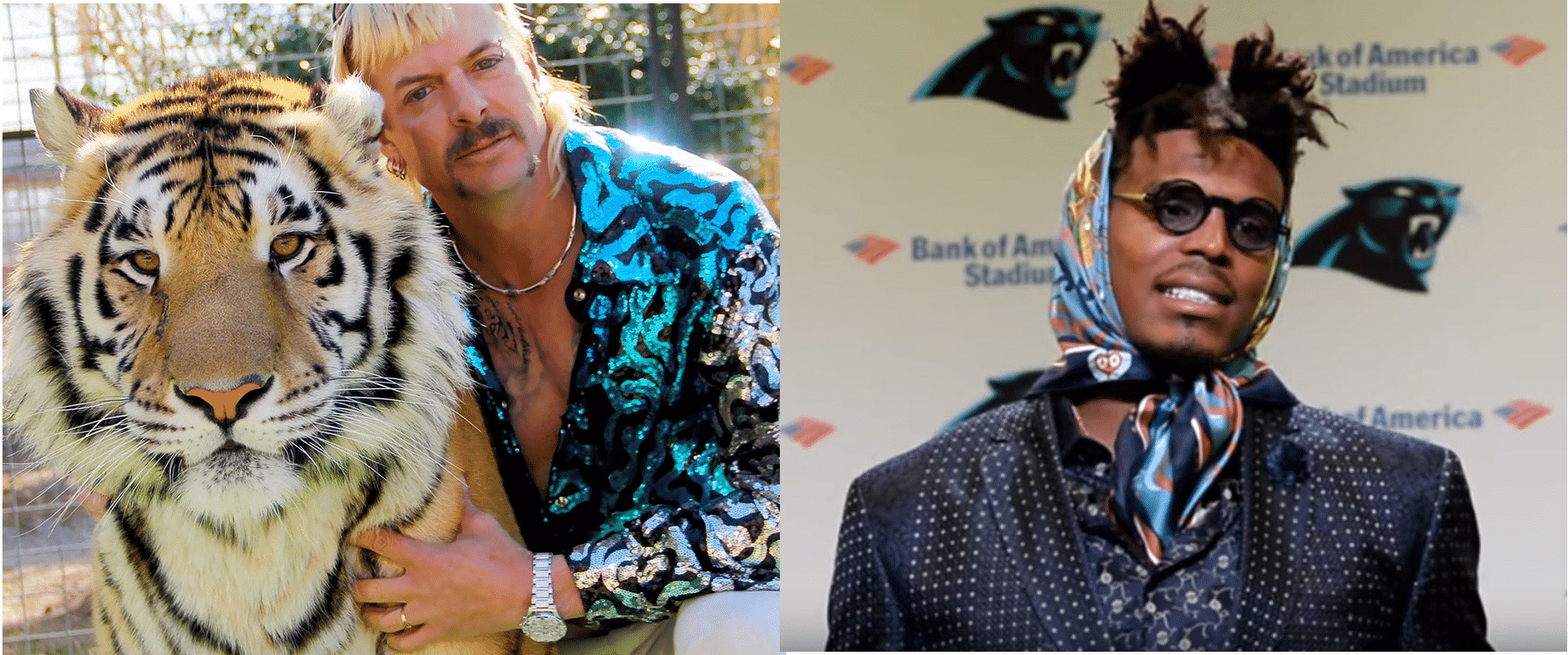 Cam Newton and Joe Exotic both share an affinity for the spotlight, both aren't afraid to make unconventional wardrobe decisions and both peaked in 2015. Cam and Joe were also both accused of crimes involving other people's laptops, Cam for stealing some while at the University of Florida and Joe Exotic for allegedly burning some in a fire at his TV studio.
If Joe Exotic ever played in the NFL don't you imagine his cleats would look like Cam Newton's?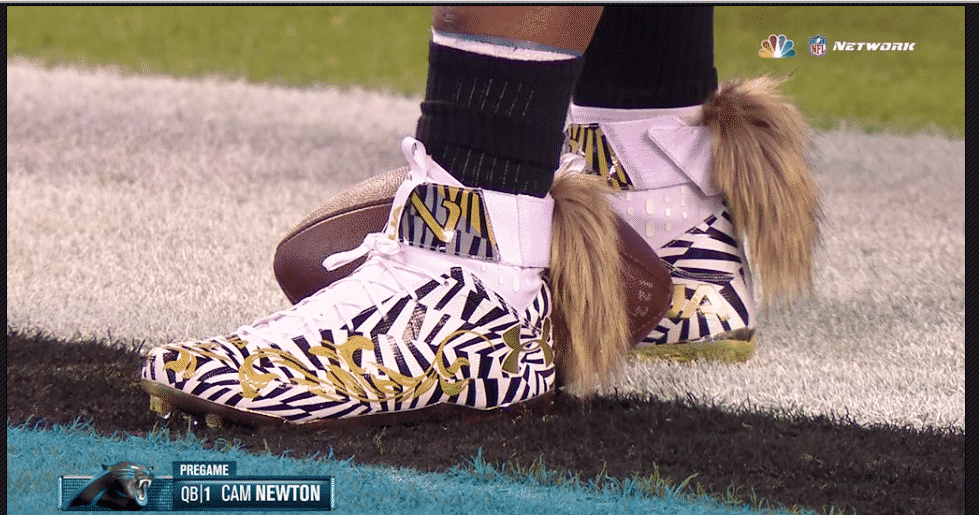 Finally both are certain that they're amazing singers in spite of overwhelming evidence to the contrary.
READ ALSO
10 NBA Players Who LeBron James Hates
Vince McMahon's 10 Most DISGUSTING Acts