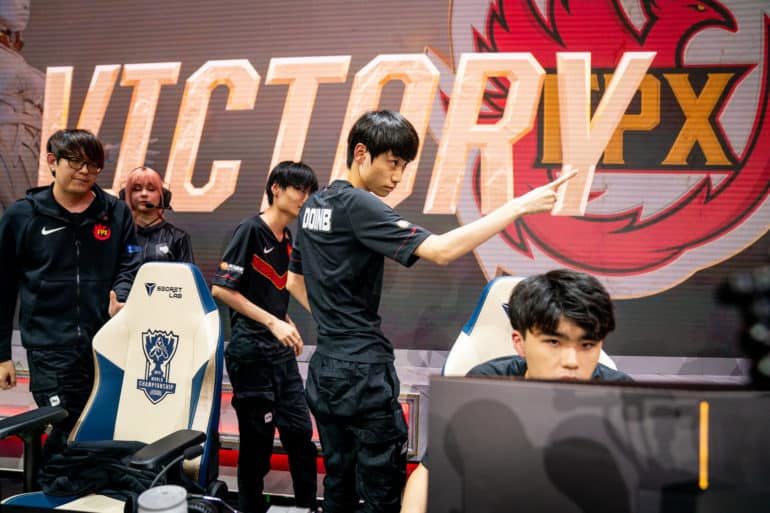 Even League of Legends (LOL) has felt the wrath of COVID-19. Earlier this year, the League of Legends Pro League (LPL) in China had to go on a six week hiatus after playing just the first week of their Spring regular season. Korea managed to get half of their Spring season in without a studio audience before breaking indefinitely on March 6th. Both of the primary leagues in Europe (LEC) and North America (LCS) were postponed indefinitely on Friday as well.
Currently the only major league that's playing is China's LPL and they're doing so remotely via the tournament server. While I suspect the other leagues will follow with the plan that China has enacted, it may be a couple of weeks before the logistics and legal obstacles are figured out.
Until then it's just the LPL for high level League of Legends but luckily for us, we have action EVERY SINGLE DAY until April 19th. Three matches every day, except Tuesdays, for a month. LET'S GO!
READ ALSO
League of Legends DFS Picks: Tuesday, March 17
Tuesday, March 17th
Rogue Warriors vs EDward Gaming (Start Time: 5am Eastern on Twitch)
In professional LOL, you are only allowed to start two players that aren't legal natives of your country because of a rule that was developed years ago to promote the development of domestic talent. EDG are in a weird spot because they've lost the two players on their roster for one position called the 'jungler'. They chose to import a replacement meaning that one of their star players at another position Jinoo, who is also an import, now has to sit on the bench. The jungler is sort of like the point guard in LOL. A lot of the game is in their hands to manipulate. It's also the most difficult to learn how to do at the professional level because it's played completely differently.
EDG are a good team but they're effectively playing with the equivalent of a new center and a new point guard which is obviously difficult. They are 1-1 in matches and 2-2 in games in their two matches since returning from the break with this new lineup. One loss to a solid but middle of the pack team in Suning, and a win against the overrated new kids on the block, eStar Gaming.
Rogue Warriors put up a fight in their 1-2 loss against one of the stronger teams in the league, Invictus, in their last match but it did feel like Invictus weren't taking it very seriously. Invictus have a history of taking matches lightly against bad teams. Rogue Warriors are projected to be one of bottom handful of teams so it was no surprise to see Invictus disrespect them a bit. It's hard to take much from that series and Rogue Warriors were utterly destroyed by a good OMG team in their only other match since returning from the break.
Considering the substitutions taking place for EDG they actually looked pretty good in just their second match together and it was against a team I'd rate similarly to Rogue Warriors. I'm not buying the Rogue Warriors hype. People are liking this underdog because they appeared decent against a team that wasn't taking them seriously but guess what? They still lost. EDG should win this match but I actually like underdogs to cover the map spread. Substitutions are difficult to battle through and even though EDG swept their last outing, they got swept before that. Underdogs have covered the spread in 22 out of 37 matches this season in the LPL which is slightly more than the odds imply.
Pick: Rogue Warriors +1.5 maps @ -141
FunPlus Phoenix vs Team WE (Start Time: 7am Eastern on Twitch)
This match is a lot simpler. FunPlus Phoenix are the reigning World Champions. After a shaky start before the six week break, a championship hangover if you will, they've been completely dominant.
Team WE had two solid outings coming out of the break, one against a bad team and one against a mediocre team but as soon as they faced an elite team, Royal Never Give Up, on Sunday they got absolutely destroyed.
FunPlus are an elite team. Don't get cute. FunPlus should smash.
Pick: FunPlus -1.5 maps @ -207