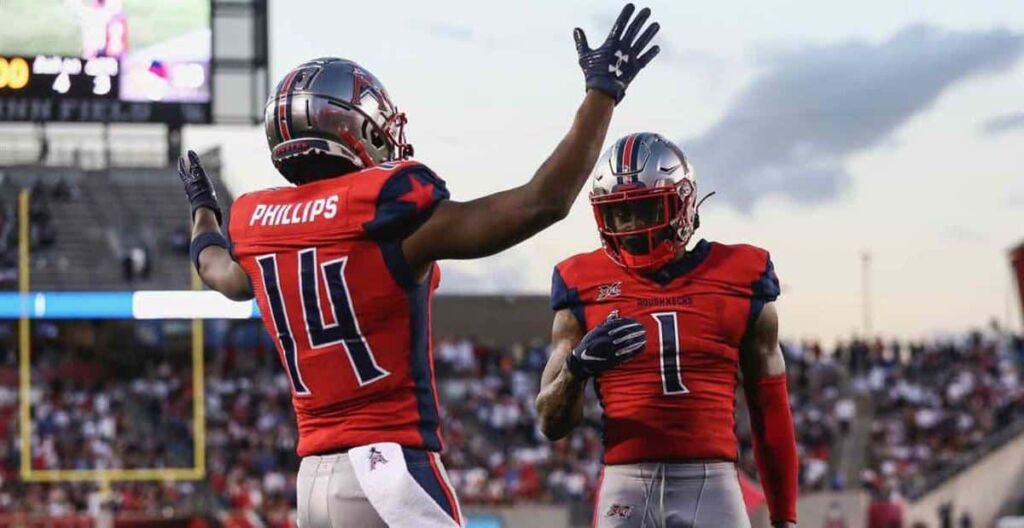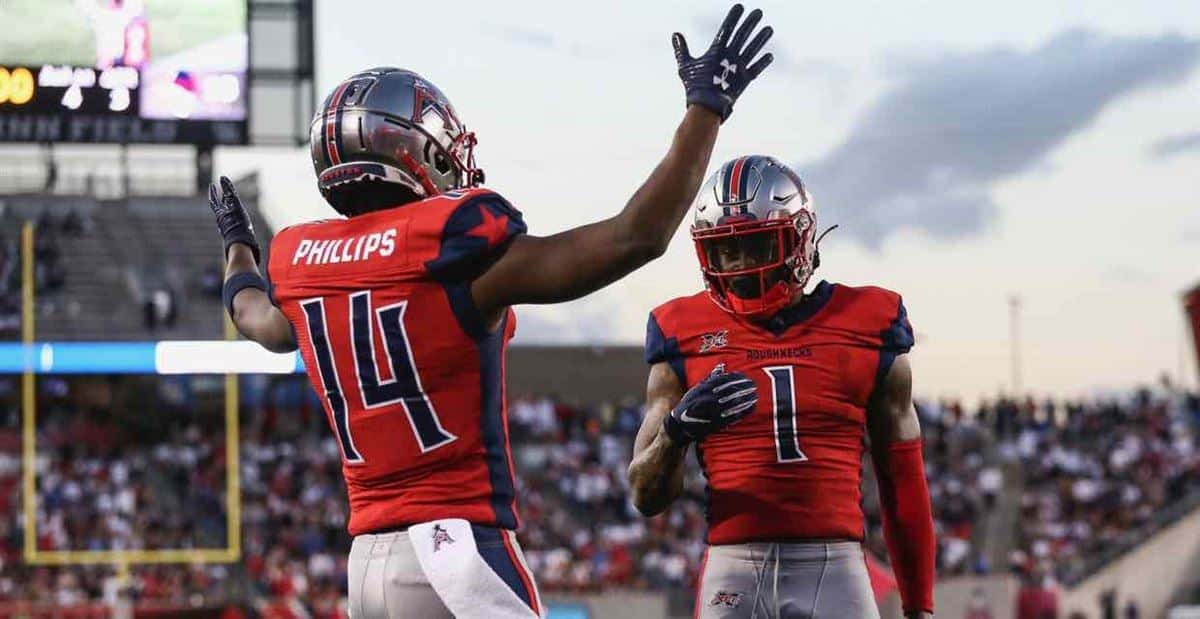 The halfway mark of the XFL inaugural season is already upon us and things are heating up just the way we had hoped they would at the start of the season (as opposed to fizzling away from our interest). And not only do we no longer have any winless teams (congrats, Tampa!), but we do still have an undefeated one still intact (hats off to Houston).
With a variety of Cash Games and Guaranteed Prize Pool tournaments to take advantage of, the first weekends in March are no longer left wandering the Daily Fantasy lobbies in boredom! Playoff pro football is looming in the distance, and things are now just shaping up to garner added interest as identities have been forged across the league.
Let's face it, everybody loves an unbeaten remaining as well: an outlier element that's a rarity mid-season in any sport, becoming an added interest to root for or against.
READ ALSO
XFL Week 5 Picks, Odds, Schedule and Preview
XFL STATS
XFL Week 5 Fantasy Football Rankings – Ta'amu and Smith are Top Dogs
P.J. Walker, HOU (QB, $12,000)
Sorry, I can't help myself from leaning toward the most stable player (right next to his MVP co-candidate and teammate Cam Phillips) in a seemingly unstable league for performance consistencies. To me, that's worth the spend-up alone, and P.J. Walker has not only yet to have one down week but provides a massive ceiling needed to bink a GPP.
Walker won the Texas shootout of the XFL last weekend, slinging 239 passing yards for two touchdowns and one interception, resulting in 21 DraftKings Fantasy Points tallied in the Houston Roughnecks road victory over Dallas.
Facing a Seattle Dragons defense allowing 218.75 passing yards per game, they have yet to face a quarterback or offense of the caliber that Houston brings to the table, with nobody appearing to have an answer for wide receiver Cam Phillips thus far.
I will find exposure with other quarterback options in multi-entry endeavors, but when it comes to Single Entry I think the ceiling and stability in tandem for P.J. Walker is more than enough to warrant the additional spending at the position.
Saeed Blacknall, LA (WR, $3,600)
If we're to spend-up at quarterback (as well as another player to be listed), then there must be value to be sought after at other positions. And seeing how much Los Angeles quarterback Josh Johnson likes to distribute the ball to succession, Saeed Blacknall seeing end zone looks at such a bargain price seems like a steal.
Hauling in only one of his three targets last week in the LA Wildcats 14-17 loss to New York, it was the one that truly counted most which he secured for a 42-yard touchdown and producing all 11 of his DraftKings Fantasy Points in Week 4.
He missed the two previous games with a thigh injury, and at $3,600 I suspect he should be able to pay that off with some ease against a Tampa Bay Vipers defense who, despite earning a shocking shutout 25-0 victory over the DC Defenders last week, has allowed 24.66 points per game in their three previous outings.
With a quarterback in Johnson at the helm who is averaging 33 pass attempts per game, Saeed Blacknall is an extremely promising roster consideration for GPP play.
Cam Phillips, HOU (WR, $11,500)
Stating the obvious to some, but the reiteration of advocacy for standout receiver Cam Phillips is absolutely necessary given the drop-off in production in last week's Houston Roughnecks victory over the Dallas Renegades.
Following three weeks of stunning consistent production, along with a fantasy point ceiling on the cusp of 50, Cam Phillips turned his 32.33 DKFP per game average upside-down with a 2-point dud last Sunday, and I am not selling him short all because of Walker deciding to distribute the ball to eight other players last week.
Seattle has allowed as many as three passing touchdowns in a game and is allowing an average of 21.75 points per game through four games this season. I believe we're going to get a bounce-back game from Phillips given the combined circumstances of a dud last week with a softer opponent at home.
He's no Cash Game lock due to his absurdly high price tag, but Cam Phillips has GPP-play written all over him when you keep his ceiling potential in mind.
Lance Dunbar, DAL (RB, $7,600)
Just a couple of years ago, who would've thought that this would be the Dallas on-field endeavor that panned out for Lance Dunbar? Regardless of that aside, Lance Dunbar has found himself a cemented role within the Dallas Renegades 1-2 Punch backfield tandem (alongside Cameron Artis-Payne).
Given his solidified change-of-pace role, and ability to catch the ball out of the backfield on any down (averaging 5.5 receptions and 34 receiving yards per game), Dunbar makes for an easy route to exceed value at a fairly modest $7,600 price tag.
Although he has only managed one touchdown after four weeks into the season, it's the full point-per-reception awarded on DraftKings which thrusts Dunbar into the conversation of feasibility, as it seems he is as reliant on said receptions as much as a player like Kenneth Farrow is dependent on touchdowns to see fantasy point production.
Getting about 75 percent of the overall touches which Artis-Payne sees per game, I will be rostering both backs on a swivel strictly contingent on which path that $600 difference affords me (on a case-by-case basis when constructing this weekend's rosters). But assuredly I will likely wind up with a 50/50 split in my player exposure between the two of Artis-Payne and Lance Dunbar.
Jacques Patrick, TB (RB, $7,000)
With DeVeon Smith missing practice Wednesday for reasons not yet determined, it was Jacques Patrick receiving first-team reps and adding further confidence in his workload volume for this Sunday.
As it stands when Smith is healthy, Patrick garners 79.1 percent of the combined touches (rushing & receiving) that Smith has been given, as well as producing double-digit fantasy point totals in three of his four outings. His most recent performance in the Tampa Bay 25-0 shutout of DC was his best all season, amassing 122 rushing yards on 24 attempts and 2 receptions (on 3 targets) for 11 receiving yards, resulting in 19 DraftKings Fantasy points.
Tampa Bay's offense is starting to look alive over the past six quarters they've been in action, and the Los Angeles Wildcats defense is looking like a decent suspect to continue the hot streak of production against.
But this is a similar instance to that of Artis-Payne and Dunbar's situation in Dallas, and more of a workload volume play than anything. If Smith is sidelined, I will attempt to be well over the field on this play. Otherwise, my player exposure will be a mirrored split between Smith and Jacques Patrick (identical to the exposure to Artis-Payne and Dunbar).