The XFL week 4 was another solid outing for the league. The Tampa Bay Vipers finally got their first win while the Houston Roughnecks remained undefeated after beating the Dallas Renegades in Dallas.
Week 5 should be even better as the playoff race begins to heat up.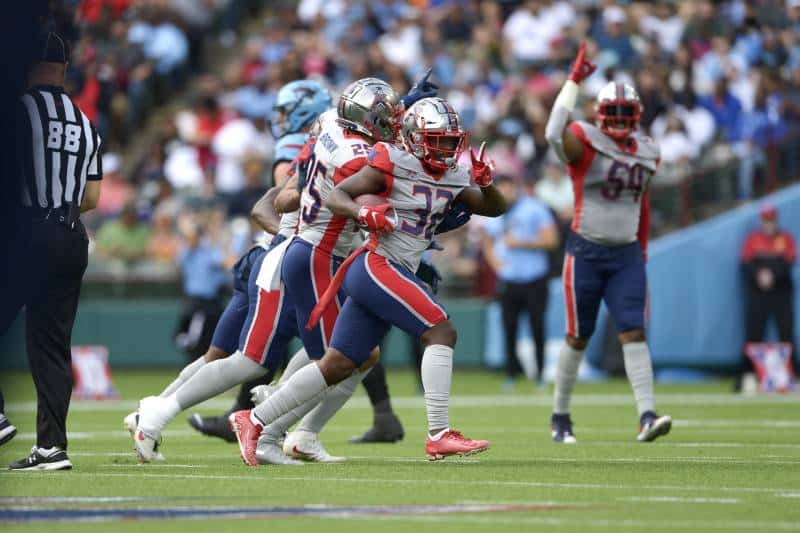 Seattle Dragons @ Houston Roughnecks
Saturday: 11am PST
Channel: ABC
Line: Houston -12.5
The Seattle Dragons may be just 1-3 but they have shown flashes of being a good team. I had wondered for quite a while why Brandon Silvers was getting the nod after playing poorly in a few outings. Finally, head coach Jim Zorn pulled the plug on Silvers and brought in backup QB B.J. Daniels who got the ball moving for Seattle.
The Houston Roughnecks are clearly the class of the XFL. PJ Walker is a NFL caliber QB and Cam Phillips should be on a NFL roster as well. They also have nice surrounding pieces like Nick Holley, James Butler, Kahlil Lewis, Sam Mobley, etc. I'm not sure if anyone in the league will be able to stop this offense. Last week the Roughnecks defense really showed up and if they continue to play at that level then we call it a season and give Houston the championship now.
Pick: Roughnecks 32 Dragons 22
New York Guardians @ Dallas Renegades
Saturday: 2pm PST
Channel: FOX
Line: Dallas -8
The New York Guardians finally grabbed a win after a tough road game stretch. I think the Guardians are better than most realize. Matt McGloin was not the answer but Luis Perez has played good turnover free football for New York. The ground game is solid and both running backs are better than their stats indicate. I'd expect the ground game to be in full force to help slow down a Hal Mumme offense for Dallas.
The Renegades had their chances to knock off Houston. Especially considering how many turnovers Landry Jones and company had. Landry Jones is out for a few weeks with knee injury and even offensive coordinator Hal Mumme broke his leg and will be coaching from the press box this week. Former East Carolina QB Philip Nelson will be the man under center for the Renegades. If Nelson can limit the turnovers they should be in a great spot to go 3-2.
Pick: Guardians 26 Renegades 24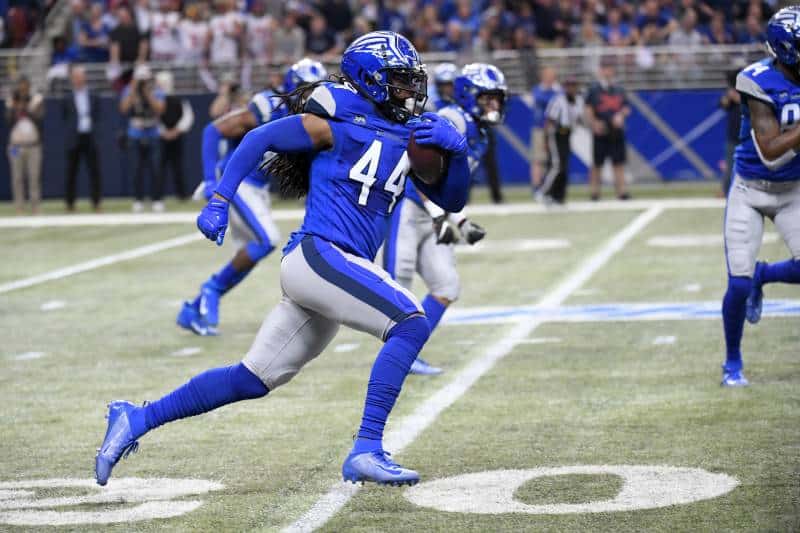 St. Louis Battle Hawks @ D.C. Defenders
Sunday Noon PST
Channel: FS1
Line: St. Louis -4
The St. Louis Battle Hawks hit the road after a nice two game home win streak in the birds nest. Jordan Ta'amu is a star in the making and this Battle Hawks team has to be thinking XFL Championship is in the realm of possibilities. The real question will be how well can St. Louis play on the road?
What in the world has happened to the DC Defenders? Two weeks ago I was convinced this team was one of the elite XFL teams but then came a nasty two game road trip where the Defenders looked absolutely awful. DC was blown out of both games and big questions surrounding their QB Cardale Jones and the Defenders offense have come in to play. DC has had a good home field crowd so perhaps that can help them find what they had going in the early part of the XFL season.
Pick: Battle Hawks 29 Defenders 19
Tampa Bay Vipers @ Los Angeles Wildcats
Sunday 6pm PST
Channel: ESPN
Line: Los Angeles -2
The Tampa Bay Vipers finally put it all together and not only grabbed their first win but they did it in dominating fashion by shutting out the D.C. Defenders. The Vipers have had a good defense the entire season led by legendary coach Jerry Glanville. The Vipers shutout D.C. last week and they certainly look like one of the better XFL defenses 5 weeks in. The real question heading into last week was can Tampa not turn the ball over and actually capitalize in the red zone? Yes was clearly the answer but can they build on that now?
The Los Angeles Wildcats had their chances to win in New York last week and I really felt like they were the better team despite losing in NY. The Wildcats left a ton of points on the field and missed two field goals that would of won them the game. Josh Johnson is one of the best players in the XFL. Sure, he was missing star wideout Nelson Spruce but this offense has enough to score points when Johnson is given time.
Pick: Wildcats 33, Vipers 26