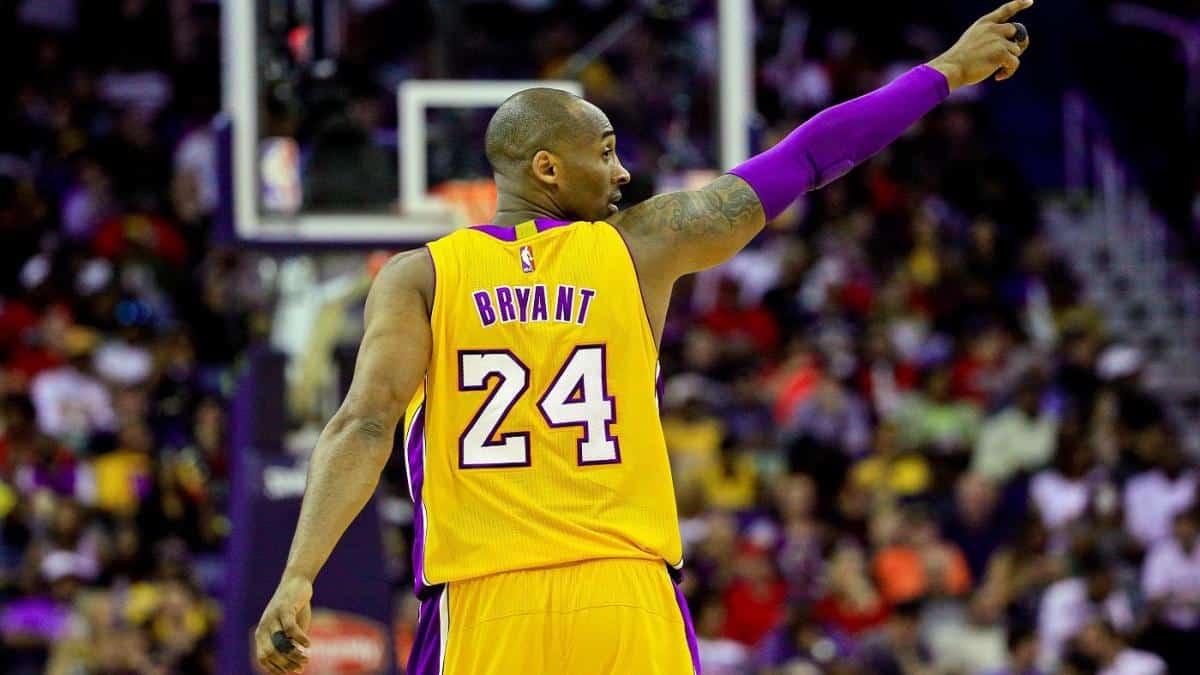 "Everything negative – pressure, challenges – is all an opportunity for me to rise." – Kobe Bryant
Sunday, April 6th, 2003. Staples Center, Los Angeles, California.
Stephon Marbury was at a peak in his career, and en route to his fifth 40-point performance of the season as the Phoenix Suns went to overtime with our beloved Los Angeles Lakers. My family and I were together for our first Los Angeles Lakers game live in-person, and the added element of overtime was only fitting for a Sunday school night before a five-hour drive home.
But all of us in attendance, donning the Purple & Gold anywhere from the first to the five-hundredth time in person, knew that this impressive stat-line would remain only as such: a number wedged away to become an afterthought. We knew that there would be a Lakers victory, as we had witnessed so many instances from this same unit in the years leading up this game on TV.
It was in this shared unspoken certainty that the element of expectation had surpassed [most of] us as fans, as the true possibility that the unfavorable outcome of a loss was hardly even a fathomable consideration at that rate. We had become spoiled, and rightfully so. We had the greatest player ever in our minds, Kobe Bean Bryant, and anyone who thought otherwise would be scoffed into the same corner as any other opposing argument.
Bryant went on to score a team-high 26 points along with the overtime game-high four points necessary to seal a 115-113 win for the Lakers, and a night in my sports fandom-led lifetime that will never be forgotten.
Nearly 17 years later, we're so brutally reminded of how the random fragility of human life should never be superseded by our wishful expectations of forever.
As we head into the dreariest Super Bowl weekend of my lifetime, we share sorrow in a week-long struggle to find our words as reality has pulled the floor out from beneath a vast majority of the entire world this past Sunday, when Kobe, his lovely daughter, Gianna "Gigi" Bryant, and seven other lives were tragically lost in a helicopter crash in Calabasas, California.
Kobe's legend, along with the legend of those who perished suddenly in Sunday's accident, lives on triumphantly through us all as we remember them through a shared passion for sports, competitiveness at the highest standard, and expressed love for those we care about.
The drive to keep improving no matter how hard the path may be is a staple of the Mamba Mentality mantra and one, that I not only believe will propel forward so many of us touched by Kobe Bryant's being, but one that brings us closer together in a time that we need it more than we have in ages.
We're riddled with pain. We're lost for reason with no piece to fit the void so hollow. But Kobe has been preparing us for these moments of grief and feeling knocked over. He has given us so many memories filled with the gumption and Godspeed on display to fight forward and win the day.
Kobe Bryant, with Gianna by his side, has won countless times for us as fans, and in countless ways. Now it's our turn to pay it forward and go win for Kobe.
"The most important thing is to try and inspire people so that they can be great in whatever they want to do." –Kobe Bryant