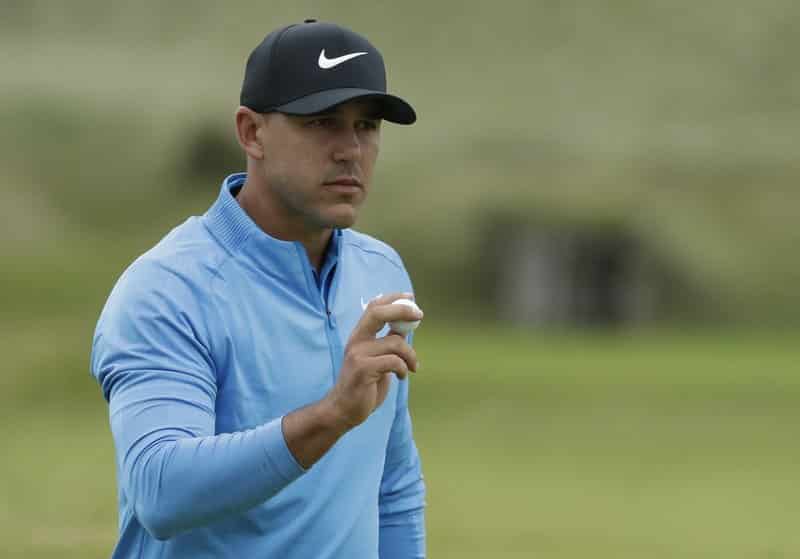 This week the golfers head to one of the toughest tracks on tour at PGA National for the Honda Classic. This is not the strongest field of the year, but it still has some really solid players and will be an exciting event with water lurking on each hole.
READ ALSO!
XFL DFS for Week 4: Daily Fantasy Football Picks, Advice, Lineups
Key Stats
SG: Approach
Doubles Avoided
SG: Putting (Bermuda)
SG: Total (Hard Courses)
SG: ARG
Driving Distance
Brooks Koepka $11,200
Brooks has not been playing his best golf as of late, but this a perfect opportunity to get his game in shape before the big boy events start at the Players Championship in two weeks. PGA National is one of the hardest courses on tour and Brooks plays his best at tough courses like the US Open and the Honda Classic where he took 2nd last year.
The course this week is shorter, however players who have extra length can gain advantage by clubbing down and Brooks is one of the longest hitters in the game ranking 5th in the field in driving distance. Brooks will finally get back to his preferred putting surface this week which should help with some of his struggles on the greens. Lastly, Brooks is too good to not play well for this long and we think this is the week he reminds everyone why he is a top 3 golfer in the world.
Shane Lowry- $9,100
The defending Open Champion is in play this week. Shane comes into this week in decent form taking 29th in last week's event. The Irishman's biggest issues came with the putter, where he lost 1.5 strokes on the field. What make Shane a quality player this week is the type of golfer he is.
Shane is the definition of a grinder, he has not missed a cut going back to last April. He plays very well on tough courses and much like Berger is an excellent wind golfer. With PGA National being one of the toughest courses on tour, Lowry is the type of golfer we want on our team especially if it gets windy.
Daniel Berger – $8,900
Give me some Berger and fries! Daniel Berger is one of our favorite plays this week. The Big Buford has been playing great golf lately. He hasn't missed a cut since the beginning of October and has two top ten finishes in his last two events.
Berger has gained 2.3 strokes tee to green, and 1.4 strokes approach in his last five events. He is also a quality Bermuda putter and wind player, which should come into play this week.
Byeong Hun An- $8,800
The greens did not slow down last week for Daddy An. Benny was absolutely terrible putting last week. It made all of us on the couch watching think, "I could've made that putt."
Although Benny wasn't at his best putting, he was playing tee to green, off the tee and around the greens. He gained 7 strokes tee to green, 3.4 off the tee and 3.6 around the greens. The rest of his game is there- if he can figure out the putter, expect a big week.
Luke List $8,000
Give me some LONG HITTING LUKE LIST this week. We mentioned earlier how longer hitters can have an advantage at PGA National and it has paid off for Luke in the past when he finished 2nd in 2018 and 10th in 2016.
Along with his usual great off-the-tee game Luke has been dialing in with his irons ranking 22nd in his past 36 rounds in strokes gained approach. Luke is very appropriately priced this week and we think he can have another solid finish at the Honda this week.
Russell Knox $7,600
Ruseell Knox was playing so well early this season that his ownership shot up to 20.5% for the AT&T Pro-Am. He went on to miss the cut there and at the Genesis which is why we will get him at such a cheap price this week. Those rounds were hurt by him losing 3.6 and 1.8 strokes on the green those weeks, when he is typically gaining most weeks. Even with two bad tournaments he still ranks 5th in strokes gained approach and 9th in doubles avoided which will be key at PGA National. We are thinking a bounce back week is in store for Russell this week.
Fades
Billy Horschel $9,200
Billy is going to be a popular play this week after back to back top tens, but we are fading him this week. Horschel is just not a consistent enough player to warrant 20% ownership.
In his recent hot streak he has averaged 4 strokes gained putting per tournament which eventually fall off. Also, not to mention his strokes gained on approach in his past 36 rounds ranks 101th in this field. Frankly, if I am going to take chalk this week, I would rather take a guy who has been more consistent like Sungjae or Woodland.
Louis Oosthuizen – $9,700
Louie is one of our fades this week. Yes, Louie has decent course history here at PGA National with a 24th and 21st finish, but his recent stats are just too ugly to ignore. Last week was his first time playing since November and it was a rough outing. The South African finished in 51st place and lost strokes 12.9 stokes tee to green on the field!
You can't rely on just at hot putter at PGA National. With the way Louie was spraying the ball, I hope he brought an extra sleeve of balls because with this challenging water course it could get ugly.
READ ALSO!
XFL DFS for Week 4: Daily Fantasy Football Picks, Advice, Lineups