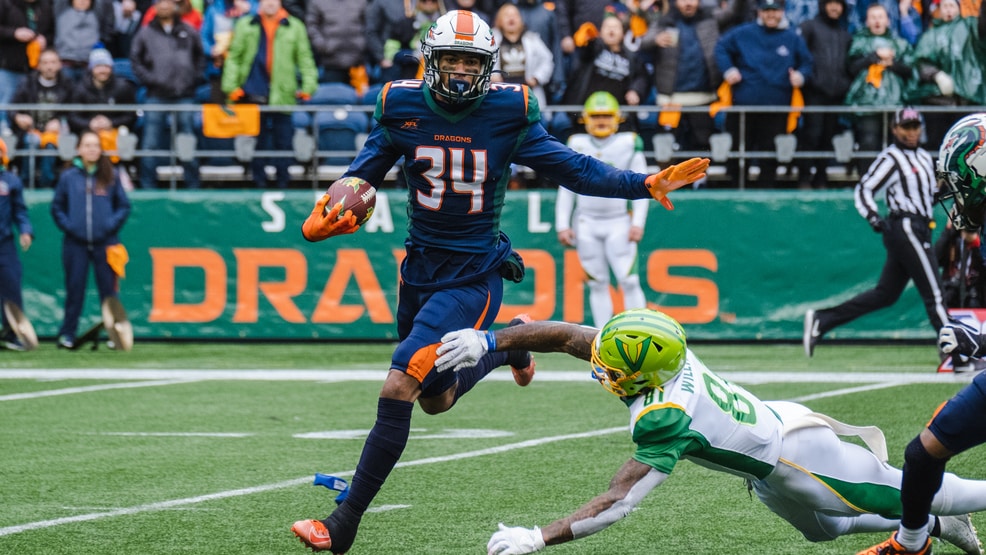 The XFL had a great week 2. Ratings wise it was a nice win considering it dipped but not to the extent that many had projected. Attendance went way up from week 1 to week 2 and a lot of that had to do with Seattle Dragons bringing out 30,000 fans. Week 3 should be great too with St. Louis & Tampa playing their first home games of the year.
READ ALSO
XFL Sortable Stats
XFL Fantasy Football Rankings Week 3: PJ Walker Over Cardale Jones for QB1
XFL Fantasy Football Week 3 Waiver Wire Pickups
Houston Roughnecks @ Tampa Bay Vipers
Saturday 11am PST
Channel: ABC
Line: Hou -6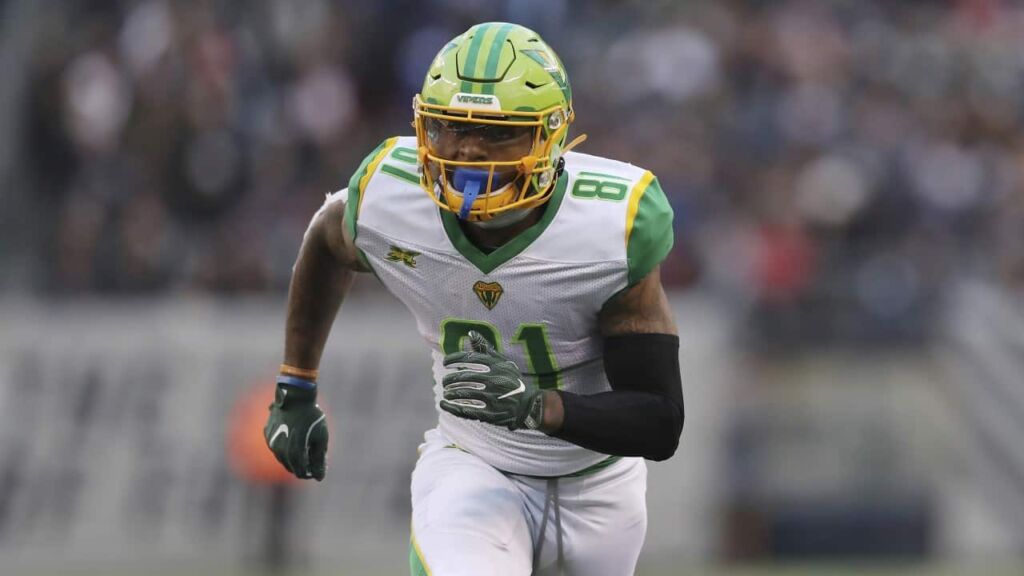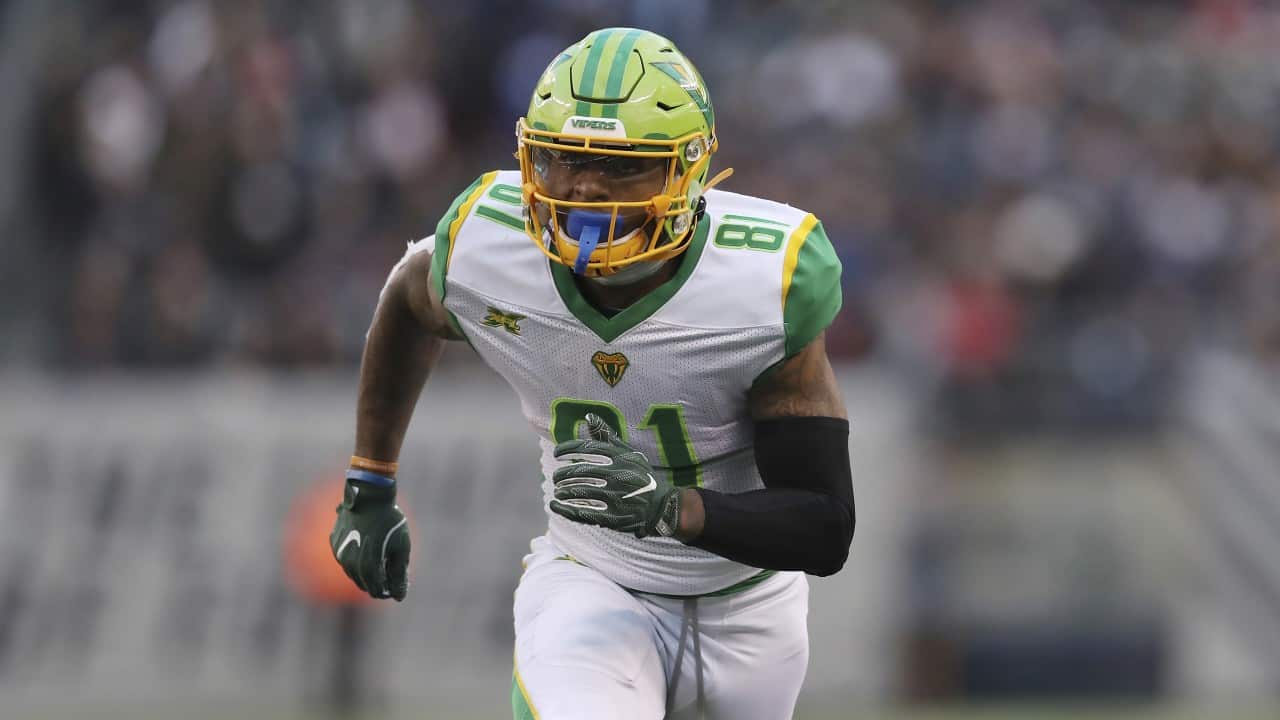 The Vipers have been the biggest disappointment in the XFL. Most of that has to do with Marc Trestman and the Vipers offense. Trestman has used three quarterbacks in two games and has been pulling and plugging these guys possession by possession.
Quinton Flowers had the offense moving last week and then he got pulled. The Vipers defense has been fantastic considering all the offensive problems. Defensive coordinator Jerry Glanville has the Vipers defense playing great aggressive hard hitting ball.
The Roughnecks are everyone's top XFL team in the power rankings and that's basically because quarterback PJ Walker is playing at an incredibly high level. Walker not only is the best the XFL quarterback so far, but his top wideout Cam Phillips is playing as good as anyone. June Jones has this team believing they are the best the XFL has to offer but the Roughnecks haven't hit the road yet, so we'll see how Tampa treats them.
Pick: Roughnecks 32, Vipers 16
Dallas Renegades @ Seattle Dragons
Saturday 2pm PST
Channel: FOX
Line: Dallas -4.5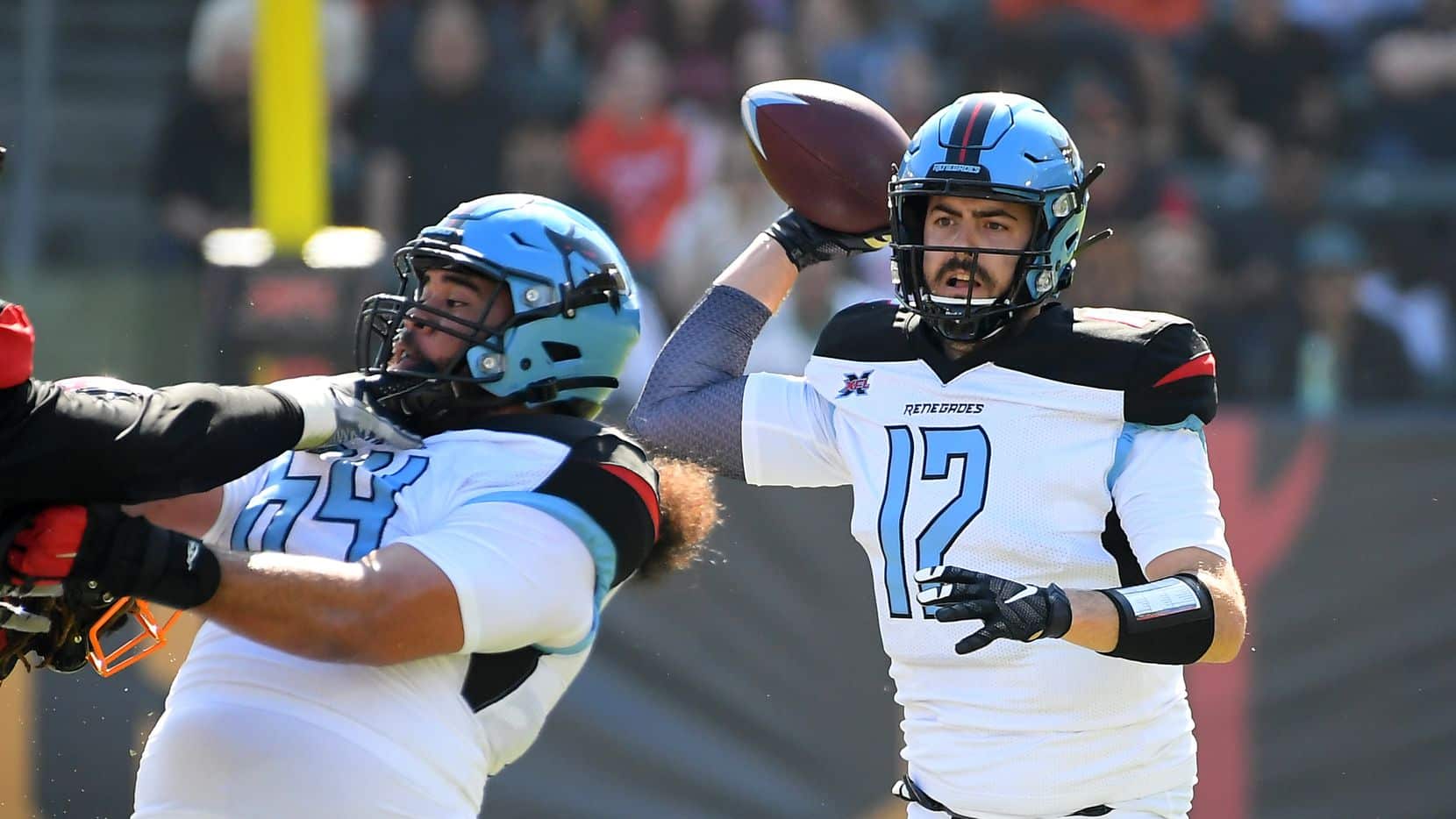 The Dallas Renegades finally got things going last week after laying an egg in Week 1. Sure, it helped getting their starting QB Landry Jones back and sure it helped they were playing the Los Angeles Wildcats.
The Renegades finally got the run game going and Cameron Artis-Payne had a big day. They'll need to continue to control the ground as they come in to a hostile Seattle home environment.
The Seattle Dragons had 30,000 fans in house and might have the best home field environment in the whole XFL. The Dragons defense played well all game grabbing their first ever pick 6. Quarterback Brandon Silvers was banged up but he played and although he struggled at times he managed to get better as the game went on. Keenan Reynolds and Austin Proehl are a nice wideout tandem that should continue to excel as the season carries on.
Pick: Dragons 29, Renegades 23
New York Guardians @ St. Louis Battle Hawks
Sunday Noon PST
Channel: ESPN
Line: St. Louis -7.5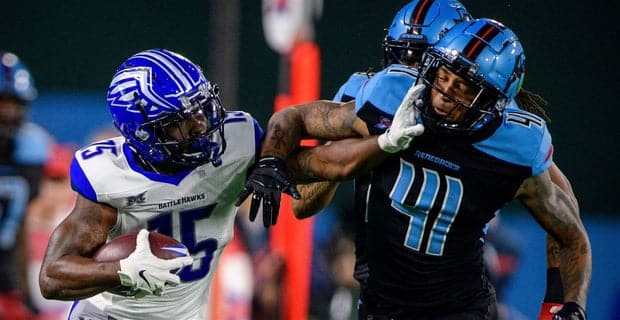 The Guardians might of looked great Week 1, but boy, did they look awful last week. The Defenders not only shut them out, but they blew them out as well. It was ugly too.
What a difference a week makes as New York quarterback Matt McGloin not only played awful but then threw his team under the bus multiple times being mic'd up as the game went on. The offense struggled but the defense had its moments.
The St. Louis Battle Hawks played a good game and almost came from behind to beat the Roughnecks. I think this St. Louis team is probably the third best team in the league. This is the Battle Hawks first ever home game and from what I understand it's going to be a sellout in the dome. This place should be lit and Jordan Ta'amu continues to impress as the season goes on.
Pick: Battle Hawks 29, Guardians 21
DC Defenders @ Los Angeles Wildcats
Sunday 3pm PST
Channel: FS1
Line: DC -7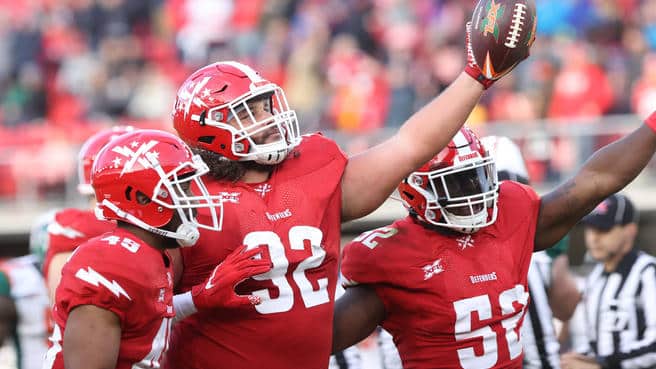 The DC Defenders are undefeated and while most the league touts the Houston Roughnecks the best team in the XFL DC is quietly making a mark on the league. Sure, it's not the PJ Walker led run and shoot June Jones offense but the Defenders don't turn the ball over much with quarterback Cardale Jones. The Defenders live up to their name with the leagues best defense. DC has not only two pick six touchdowns already this season but they've also blocked a punt for a touchdown.
The Los Angeles Wildcats have had a rough start to the season with personnel mix ups and firings. This team fought hard last week against Dallas but came up short. Their star QB Josh Johnson was battling a injury and made his XFL debut but still struggled some. If Johnson can find his stride the team may just surprise some people. Nelson Spruce is one of the top wideouts in all the XFL.
Pick: Defenders 24, Wildcats 13
READ ALSO
XFL Sortable Stats
XFL Fantasy Football Rankings Week 3: PJ Walker Over Cardale Jones for QB1
XFL Fantasy Football Week 3 Waiver Wire Pickups