New York Guardians @ DC Defenders
Saturday 11am PST
Channel: ABC
Line: DC -5
Both of these teams won last week and both of these teams had defensive touchdowns that really turned the tide of the game.
The Defenders offense moved a bit smoother than the Guardians and the DC crowd made it a real great home environment for the them. Cardale Jones should be getting more and more comfortable with the offense.
The Guardians got a good performance from former Penn State quarterback Matt McGloin. He is the key player if the Guardians are going to win this one. However, the Defenders secondary should give McGloin trouble as Rahim Moore and Elijah Campbell are some of the best defensive backs in the league.
READ ALSO
XFL Fantasy Football Week 2 Waiver Wire Pickups
XFL Daily Fantasy Football Week Two Picks | DraftKings Core Plays

Pick: Defenders 32, Guardians 19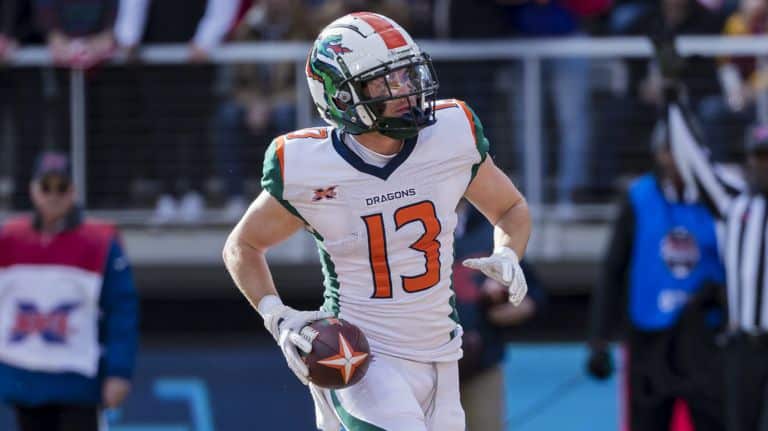 Tampa Bay Vipers @ Seattle Dragons
Saturday 2pm PST
Channel: FOX
Line: Vipers -2.5
Tampa was easily the most disappointing XFL team for opening weekend. Aaron Murray struggled to move the ball and the times that Murray did have good drives the ended with turnovers.
The Dragons, on the other hand, overachieved my expectations, despite losing at DC. Seattle QB Brandon Silvers played a good game and the Silvers to Austin Proehl connection could be a lethal one moving forward. If you take away the pick 6 from Proehl tripping on the turf, they would have been in that game.
Pick: Dragons 24, Vipers 17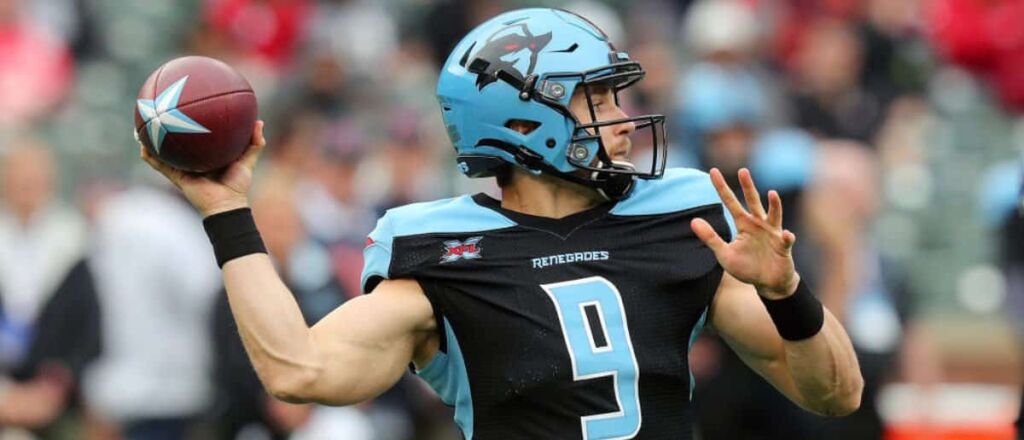 Dallas Renegades @ Los Angeles Wildcats
Sunday 12pm PST
Channel: ABC
Line: Renegades -4.5
Both these teams lost last week and both these teams have been hit with injuries at the quarterback position. For Dallas, it was top draft pick and former Pittsburgh Steeler Landry Jones. For the Wildcats, it was Josh Johnson, who remains out for Los Angeles.
Making things worse is the Wildcats traded away backup Luis Perez in the offseason so depth is an issue here. Then there's the turmoil that's going on in Los Angeles. After just one game, head coach Winston Moss fired his defensive coordinator Pepper Johnson and cut their defensive team captain Anthony Johnson.
Pick: Renegades 33, Wildcats 23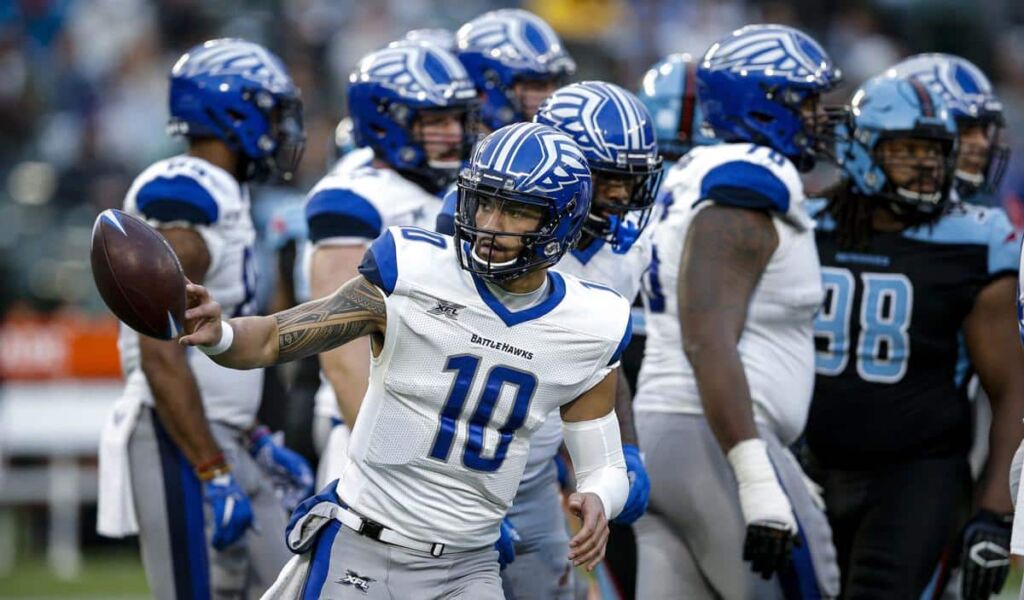 St. Louis Battle Hawks @ Houston Roughnecks
Sunday 3pm PST
Channel: FS1
Line: Roughnecks -7.5
Two of the surprise teams are meeting up in a must-see game this weekend. The Battle Hawks, led by former Ole Miss quarterback Jordan Ta'amu, looked great in their upset over the Dallas Renegades. The Houston Roughnecks looked unstoppable against Winston Moss and the Los Angeles Wildcats.
New XFL star quarterback Philip Walker looked the part, throwing four touchdowns and having a QB rating over 103. June Jones is an offensive mastermind and Walker looks to be the best QB in the XFL.
Pick: Roughnecks 31, Battle Hawks 27
READ ALSO
XFL Fantasy Football Week 2 Waiver Wire Pickups
XFL Daily Fantasy Football Week Two Picks | DraftKings Core Plays