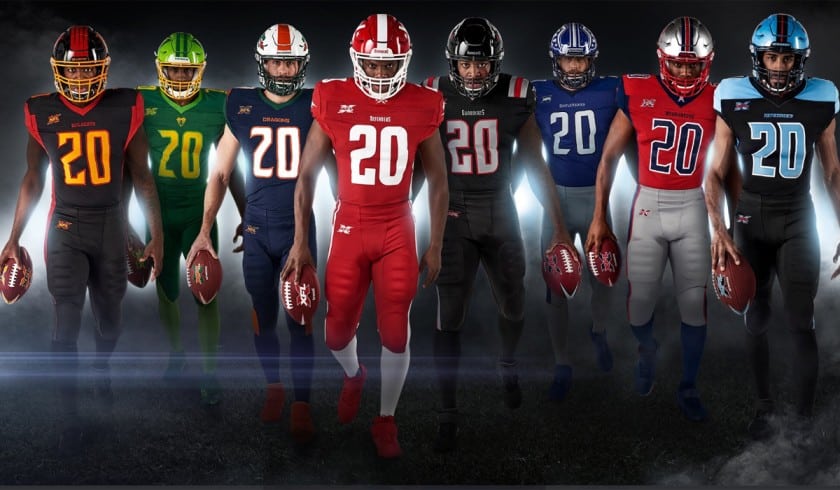 Welcome to the XFL … Part 2.
Hopefully you all are as excited as me. I've always been a proponent of spring football, let alone year round football.
Last year the AAF started out with good ratings and a decent product, but we didn't realize the mess that was going on behind-the-league financially.
I don't know the fate of this XFL reboot, but I can guarantee this, they won't have AAF's financial problems with Vince MacMahon's bankroll. We will certainly see a full season.
READ ALSO
XFL Week One Daily Fantasy Football Picks (Sat-Sun, Feb 8-9)
With all that said, here are the XFL's week 1 match-ups, odds, and picks.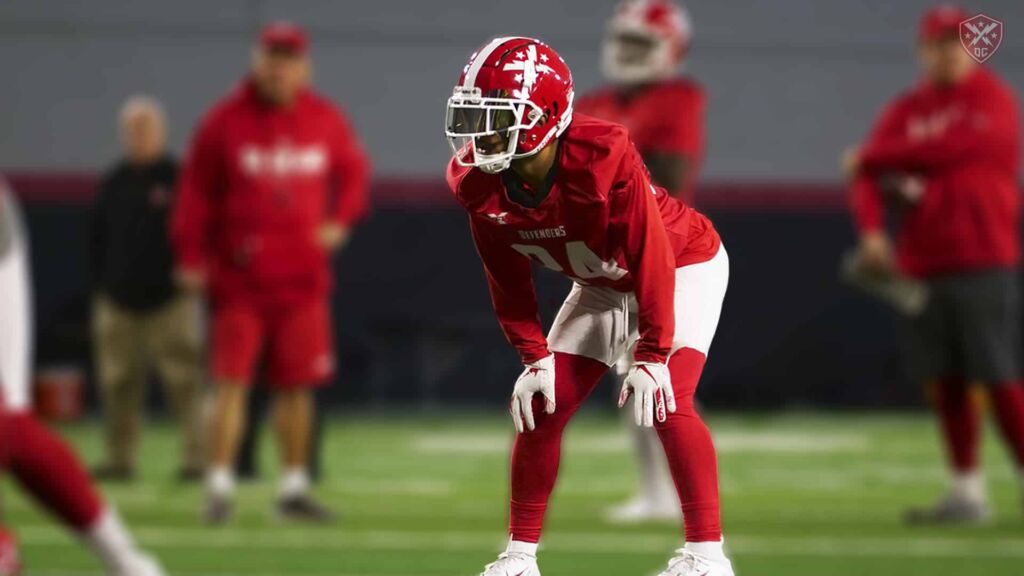 Seattle Dragons @ DC Defenders
Saturday 11am PST
Channel: ABC
Line: DC -6.5
Jim Zorn, head coach of the Seattle Dragons, returns to Washington D.C. where he spent time as the head coach of the Washington Redskins. Former Troy QB Brandon Silvers is penciled in as the starter. If you watched the AAF, you may remember Silvers playing for the Memphis Express. He will have his work cut out for him with a roster that appears to me as one of the weaker in the XFL.
The DC Defenders are led by former Michigan assistant Pep Hamilton. This team is loaded with talent and that starts with QB Cardale Jones, whom you may remember from winning a national championship at Ohio State. The Defenders have depth at quarterback too with former University at Buffalo star, Tyree Jackson.
In their backfield they have several quality RBs with Nick Broussette (LSU), Khalid Abdullah (JMU), Donnell Phumphrey (San Diego St), and Jhurell Pressley (New Mex). That talented backfield should be one to watch especially when you mix it with a receiving core of former AAF star Rashad Ross (ASU), Eli Rogers (Louisville), Malachi Dupre (LSU), Simmie Cobbs (Indiana), and DeAndre Thompkins (Penn St).
When you evaluate the talent on offense, Defenders should be one of the better teams in year one of the XFL.
Pick: Defenders 33, Dragons 19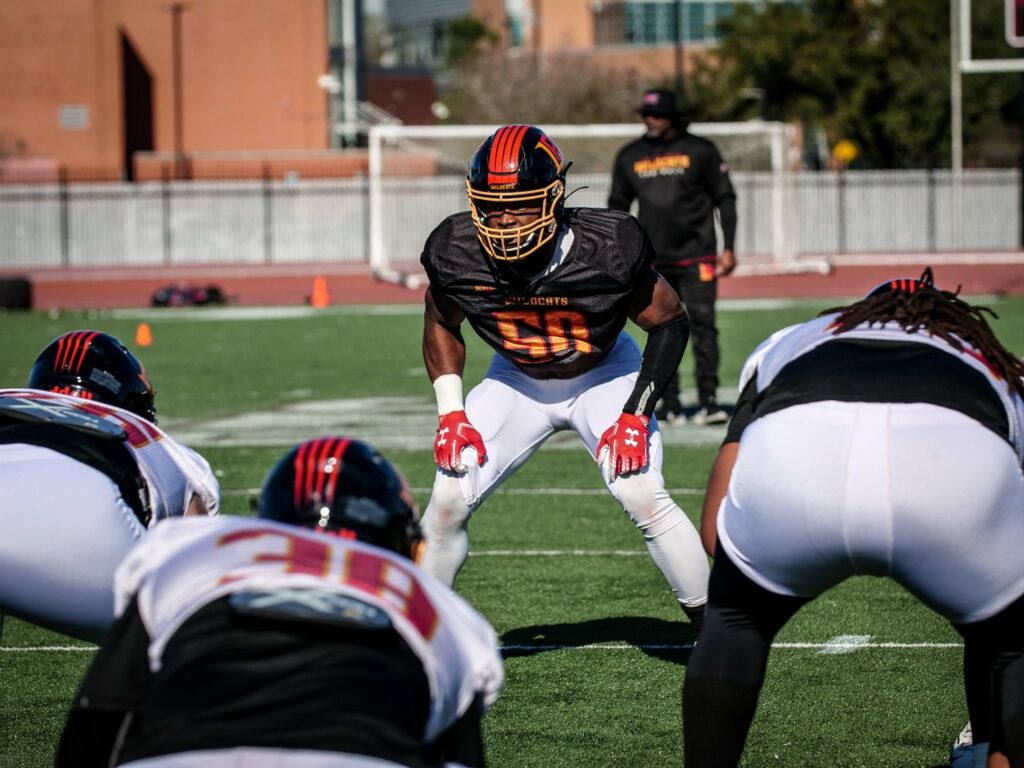 Los Angeles Wildcats @ Houston Roughnecks
Saturday 2pm PST
Channel: Fox
Line: Houston -3.5
The LA Wildcats are led by head coach and former Tampa Bay Buccaneer Linebacker Winston Moss who brings in a veteran coaching staff with Norm Chow coming in at offensive coordinator and former Giants linebacker Pepper Johnson running the defense. The starting QB for the Wildcats will be former Redskins & Bucs QB Josh Johnson and with his stellar preseason performance the Wildcats traded their top backup Luis Perez to the NY Guardians. The Wildcats should have a nice offense with Johnson under center and RB Larry Rose (NM State) & Elijah Hood (UNC) in the backfield. At the receivers unit they should be led by former Los Angeles Rams and AAF San Diego Fleet Wideout Nelson Spruce (Colorado). Alongside Spruce will be Josh Smallwood (Oklahoma), Saeed Blacknall (Penn St), Adonis Jennings (Temple), and Kermit Whitfield (Florida St). This offense should be able to move the ball.
The Houston Roughnecks should be a team to watch with legendary offensive mind June Jones at head coach. Jones also brings in his former QB back on the Atlanta Falcons Chris Miller as the Roughnecks first ever offensive coordinator. Longtime NFL defensive mind Ted Cottrell will be running the defense. The real question for the Roughnecks will be who is starting at QB and will they be able to run Miller's run and shoot offense smoothly. The QB battle is between P.J. Walker (Temple) & Conner Cook (Michigan St). Early reports are Walker is the starter but I've heard it's a really close race so if Walker struggles early I wouldn't be shocked if there was a change at QB. Former NY Giant Andre Williams (Boston College) & James Butler (Iowa) should handle most the weight in the backfield. When using the run and shoot offense the wideouts are the ones to really watch led by former Auburn Tiger and Pittsburgh Steeler Sammie Coates along side Cam Phillips (Va Tech) & others.
Pick: Wildcats 29, Roughnecks 27
READ ALSO
XFL Week One Daily Fantasy Football Picks (Sat-Sun, Feb 8-9)
Tampa Bay Vipers @ New York Guardians
Sunday 11 am PST
Channel: Fox
Line: Tampa -1.5
The Tampa Bay Vipers are led by former Chicago Bears head coach Marc Trestman who hired longtime NFL Houston Oilers & Atlanta Falcons head coach Jerry Glanville to handle the Vipers defense. How can one not be a fan of this team now? The Vipers are led by QB Aaron Murray (Georgia) who played in last years AAF. Murray also has Chase Litton (Marshall), Quinton Flowers (South Fla) & Taylor Cornelius (OK State) in the QB room. De'Veon Smith (Michigan) along with Mack Brown (Florida) & Jacques Patrick (Florida St) should handle the work load at RB. Wideout wise I'm not familiar with many of these guys but they should air the ball out some knowing Trestman and having Murray under center.
The Guardians are led by longtime NFL offensive coordinator Kevin Gilbride who has three capable QB's to work with. Newly acquired Luis Perez (Tex A&M C.C.) who played for the Birmingham Iron in the AAF last year along with Marquise Williams (UNC) & Matt McGloin (Penn St). I've heard talk that McGloin is the penciled in starter which somewhat surprised me. Their deep at QB so I wouldn't be surprised if the QB's have a short leash. Tim Cook (Oregon St), Justin Stockton (Texas Tech) and Mathew Colburn (Wake Forest) should handle the work load at RB for the Guardians. Wideouts Colby Pearson (BYU), Mekale McKay (Cincinnati), Joe Horn (Missouri West), & Teo Redding (Bowling Green) should be in good hands with the QB's the Guardians have delivering the ball.
Pick: Vipers 25, Guardians 19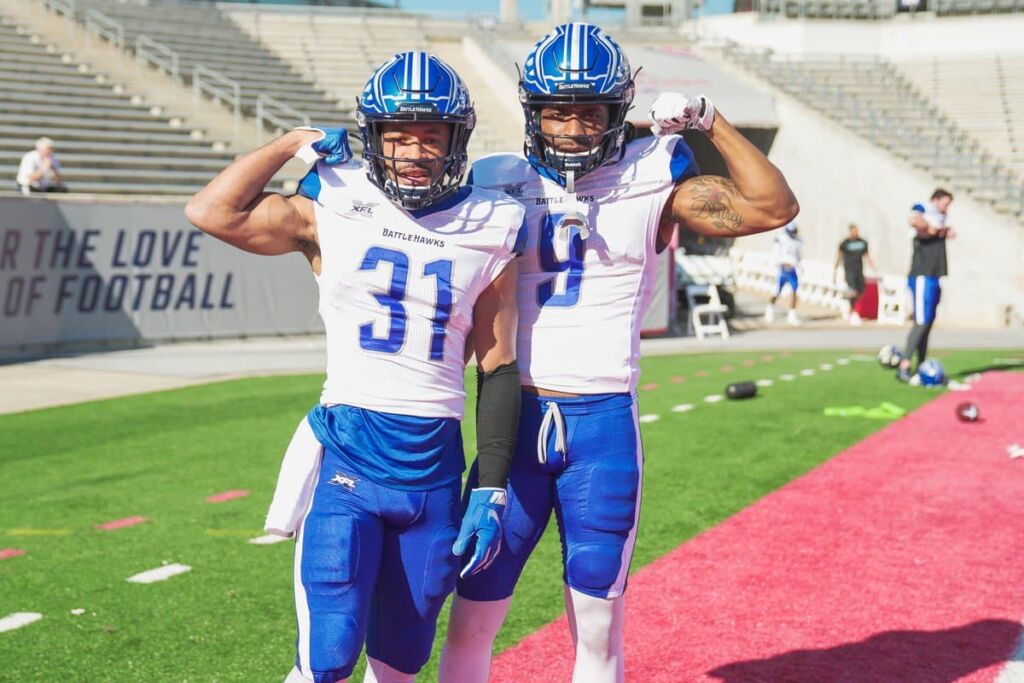 St. Louis Battle Hawks @ Dallas Renegades
Sunday 2pm PST
Channel: ESPN
Line: Dallas -7
St. Louis has a football team again so that's exciting. The Battle Hawks are led by former Kansas City Chiefs tight end Jonathan Hayes. Hayes brought in former Iowa Hawkeye and Detroit Lion QB Chuck Long to run the Battle Hawks offense. I'm hearing reports that former Ole Miss QB Jordan Ta'amu is the starting QB of St. Louis. If not it will be either Nick Fitzgerald (Miss State) or Taylor Heinickle (Old Dominion). The backfield has some good talent in former Seahawks RB Christine Michael (Texas A&M) & Matt Jones (Florida) together they should form one of the best backfields in the league.
The Dallas Renegades have perhaps the best roster in the league and they are led by legendary Oklahoma Sooners head coach Bob Stoops. He brings in co-creature of the air raid offense along side Mike Leach in Hal Mumme as the OC of the Renegades. Former Oklahoma QB Landry Jones appears to be the man under center for Dallas but the Renegades also have Philip Nelson (ECU) from the AAF San Diego Fleet and Eric Dungey (Syracuse) if Jones goes down. Former Dallas Cowboy Lance Dunbar (North Texas) along with Cameron Artis-Payne (Auburn) are the top running backs in the backfield. Wideout wise I expect Jeff Badet (Oklahoma) & Jerrod Heard (Texas) to be at the top of the group of wideouts at season end.
Pick: Battle Hawks 26, Renegades 25
READ ALSO
XFL Week One Daily Fantasy Football Picks (Sat-Sun, Feb 8-9)