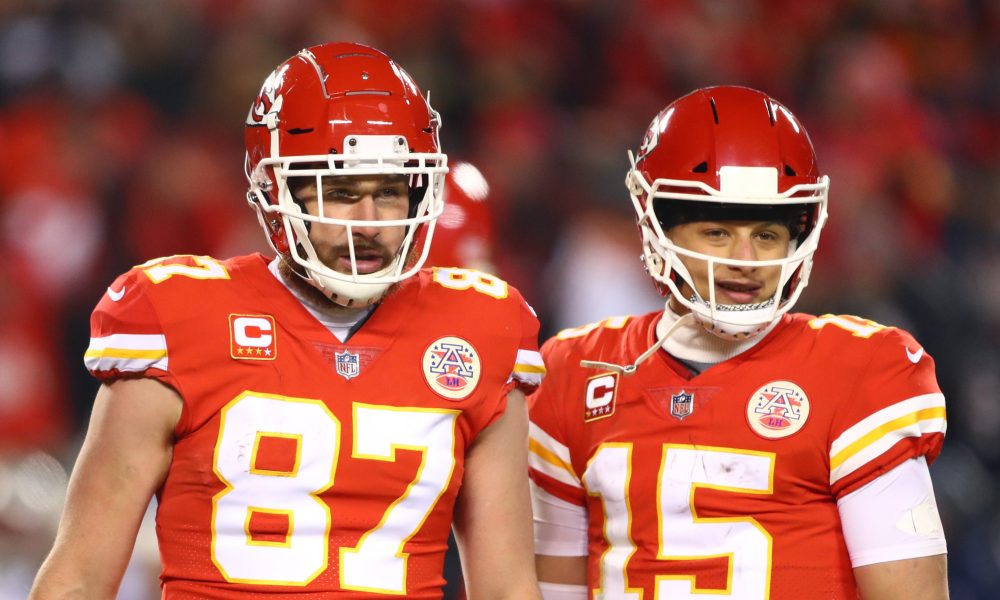 Hey – hear the news?!  The Super Bowl is this Sunday! It's the most wonderful time of the year for sports fans, advertisement enthusiasts, and #DegensOnly.
Here's 54 reasons why the Kansas City Chiefs will win Super Bowl LIV.
1) Patrick Mahomes
Did you hear this news also? Patrick Mahomes is really, really, really good. And a really, really, really good quarterback can win a Super Bowl single handedly.
2) They're the betting favorite
And the oddsmakers know what they are doing, right?
3) They're the Chiefs
We all know what a chief is – a fierce leader. What the hell is a 49er?!
4) The Passing Game
The Chiefs air game is way better than the 49ers – fifth best in the league during regular season versus 13th best. And second best during the post-season versus the team in last place.
5) Patrick Mahomes, Part 2
34 touchdowns this season to only 5 interceptions.
6) Surprise – they have the superior defense
308 points allowed to 310 for the 49ers during regular season.
READ ALSO
Printable Super Bowl 54 Squares Grid
Printable Super Bowl Party Props Sheet
7) Patrick Mahomes doesn't date porn stars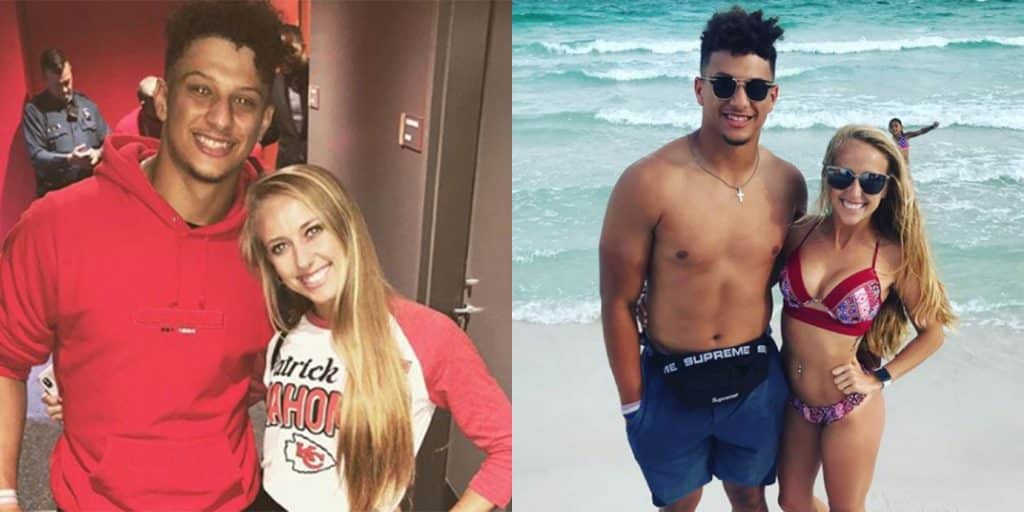 No off field drama to distract him – just a nice, wholesome long-term girlfriend, unlike that salacious 49er's QB.
8) Kansas City Chili
Perfect football food, right?
9) They deserve it
Flyover country can have nice things too, right?!
10) They're due
51 years since they won their only Super Bowl. Bound to win another one eventually.
11) Travis Kelce
He's just a fucking beast.
12) #1 in points per play
They average 0.49 points for every play they run.
13) They're Richard Christy's faaaaavorite
Now some from our Slack channel:
14) The Chiefs are going to win because the world needs to see Andy Reid in Mickey Mouse ears at Disney World.
Mike Nucci on Slack
15) Because Andy Reid's mustache needs this
Jamie G on Slack
16) Chiefs have to win because of this all time classic picture
Shawn Burns on Slack
17) Andy Reid seems to coach better in cities with great food and Miami has great Cuban Sandwiches
Steve Schirmer on Slack
18) The Chiefs are for the children
Stacking the Money Green on Slack
19) Interceptions
The Chiefs were 5th best in the NFL in picking off passes. Look out Jimmy.
20) Home field advantage
KC is waaaay closer to Miami than San Francisco.
21) to 28) Megan Makin Money
She's got at least eight reasons why the Chiefs will win in this video:
Now some from SGPN writer Justin Decker:
29) Andy Reid was born a winner and it's finally his time to shine:
30) Patrick Mahomes knee is fully healed making him a true dual threat QB like he was last year
He ran for over 30 yards twice in the regular season, and over 50 yards in both playoff games.
31) Kansas City is overdue
Exhibit A: the last time they were in the Super Bowl, they were led by a Len Dawson – a quarterback who famously blasted cigs during halftime.
32) Andy Reid's record after a bye week is 21-4
Including four wins after skipping Wild Card round and the Super Bowl loss to Patriots with a week off.
33) Averaged 43 points/game in the playoffs so far
34) Frank Clark is a beast right now
Four sacks in the playoffs and numerous QB pressures.
36) Blake Bell
According to Blake Bell, he gave up his dreams of being a star basketball player, baseball player, and quarterback to play backup tight end for his hometown team. I admire the young man's confidence.
37) Chiefs are healthier than they have been all year long
49er's defense has not been as dominant as it was at the start of the season. They did finish the season 2nd in DVOA, however they are giving up 27 points per game in their last six contests including 46 points against the Saints.
38) Exploit cornerback Emmanuel Moseley
Andy Reid loves stacking three receivers to one side of the field, in this game it will be Moseley's territory to the left. The goal is to force him into one-on-one coverage on Watkins or Kelce. Expect either one to have a big game on Sunday.
39) Speed kills
If the 49ers try to match up a linebacker or their bigger corner Witherspoon on Kelce, expect Tyreek Hill to break free for a long TD.
40) Tevin Coleman's status is in question.
Even if he suits up just two weeks after a painful shoulder dislocation, indications are he won't be operating at 100% given the severity of such an injury.
41) The Chiefs have the edge in Special Teams.
The 49ers rank 25th overall and 20th in penalties. Mecole Hardman has been coming into his own as a rookie return man and could be the X-factor in this game.
42) LT Mitchell Schwartz has the talent to handle Dee Ford in a one-on-one matchup.
43) Mahomes is healthy enough to outrun pressure from Nick Bosa
44) Kansas City is no stranger in come-from-behind victories in the playoffs
This will help them against a dominant running team that will surely light up the scoreboard against the 29th ranked run defense. Expect a shootout.
45) Offense wins championships
Just read this article from SGP.
46) Patrick Mahomes, Part 3
He's good.
47) 8-0 ATS
They've covered the spread in eight straight games.
48) Patrick Mahomes, Part 4
Mahomes puts ketchup on his steak, conforming that he does have alien DNA…because who the hell puts ketchup on steak?

— Paul Erickson (@paulipoodle) January 30, 2020
49) Mahomes promised Richard Christy
50) Kicking
Harrison Butker had a much better season than the 49er's Robbie Gould.
51) Three Offensive Pro Bowlers
Lots of targets for Mahomes in Kelce, Tyreek Hill and Mecole Hardman.
52) Strong offensive line
The Chiefs O-Line gave Mahomes good protection all season, which will be needed against the 49ers vaunted pass rush.
53) The Mo-Mo
KC has crazy momentum going right now.
54) Improving defense
The Chiefs defense is getting better as the season goes on, hopefully peaking on Sunday.
READ ALSO
Printable Super Bowl 54 Squares Grid
Printable Super Bowl Party Props Sheet