It happens every year. A team that most Americans has never heard of wrecks their bracket. George Mason? Loyola Chicago? Florida Gulf Coast?
March Madness is just right around the corner and here's a look at some of the mid-majors that could really wreck havoc in the NCAA Tournament.
The Obvious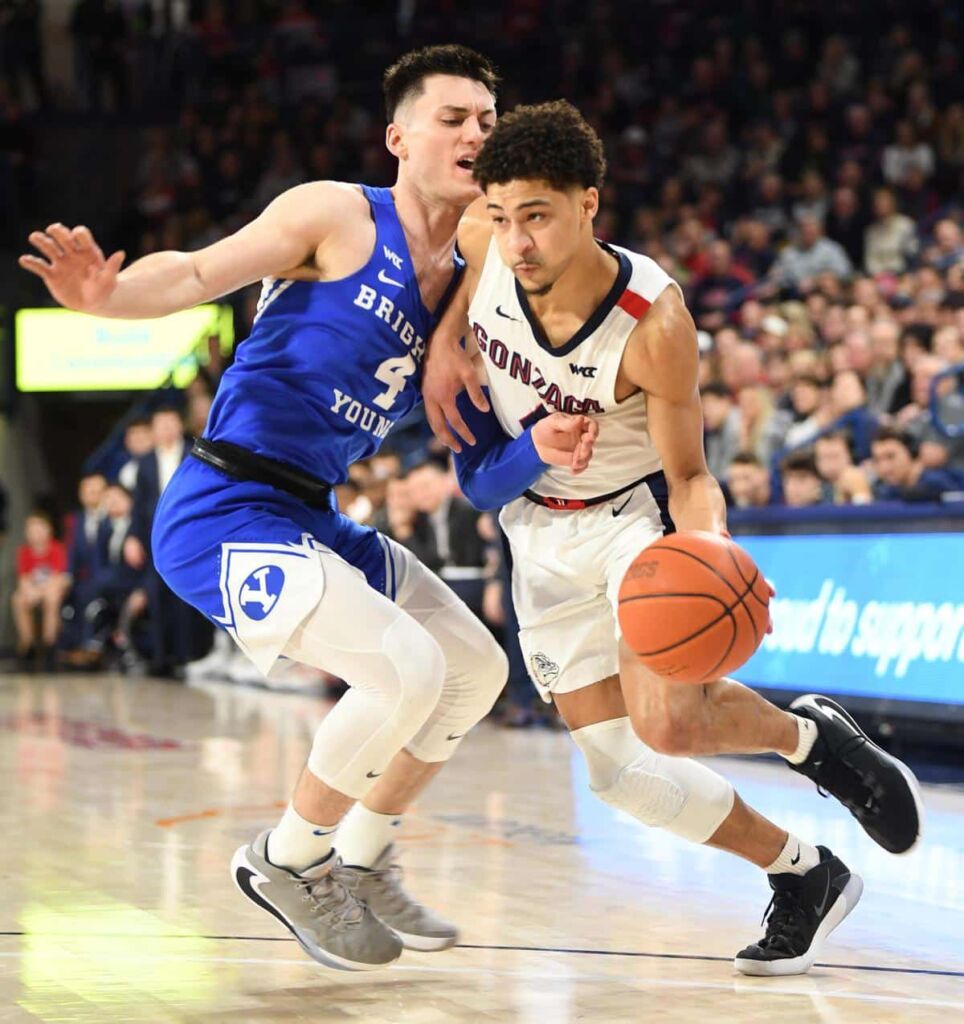 1. Gonzaga (+1000 Championship Odds)
The Zags are always on this list and with good reason. They are one of the best basketball programs in the country.
If the Bulldogs can lock up a #1 seed, the field is as open as ever. It wouldn't shock me if the Gonzaga won the whole thing.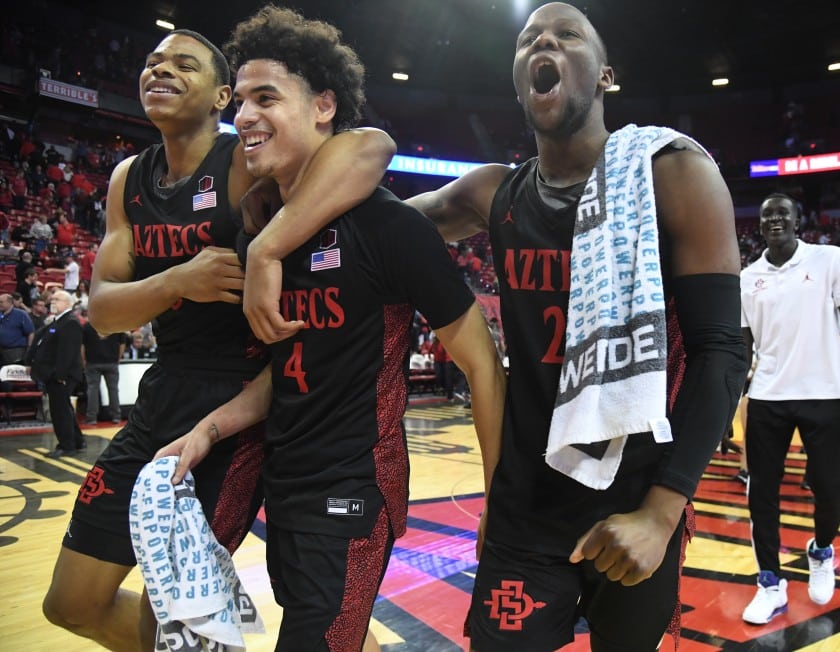 2. San Diego State (+2000)
The Aztecs have been a good basketball program for a decade or so now and this could be their best team ever. They are deep and experienced, giving them a fairly decent shot of going undefeated in the regular season and getting a top seed in the NCAA Tournament.
San Diego State have a big game at New Mexico in "The Pit" this week. If they win that one it should be smooth sailing.
3. Dayton (+2000)
The Flyers have arguably the most talented starting five in all of college basketball. They have a legit NBA lottery pick brewing in Obi Toppin.
If they can win a tough Atlantic 10 conference, that's way up from years past, then Dayton could seal a #1 or #2 seed in the NCAA Tournament. Head coach Anthony Grant has done a fantastic job at his alma mater.
READ ALSO
NBA Odds Pod Frauds Contest: Free Entry, $500 to First Place!
Printable Super Bowl 54 Squares Grid
Second Tier
1. Houston Cougars (+10000)
Kelvin Sampson is at it again.
You may remember Houston barely losing to eventual National Champion runner-up Michigan just two years ago. This season, they're young and getting better as the season goes along. Led by their star freshman guard Caleb Mills, the Cougars should be a dangerous team to face come tournament time.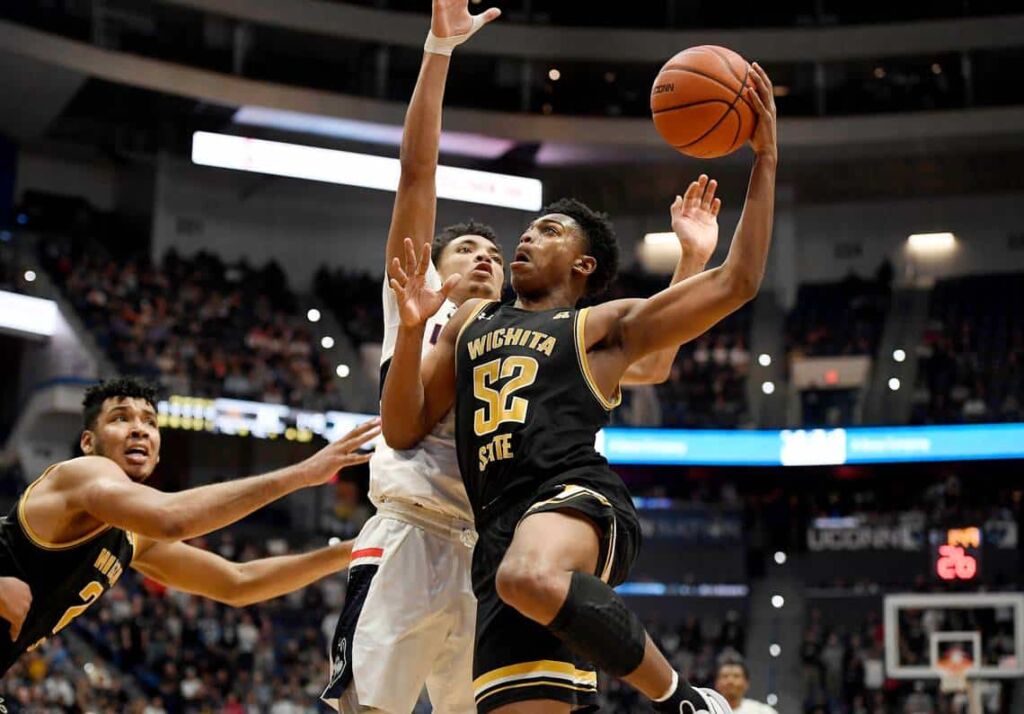 2. Wichita State (+5000)
Surprise, surprise … the Shockers of Wichita State are looking like a dangerous mid-major come March.
Despite a blip of back-to-back losses a week ago, the Shockers have looked great all year. Guards Erik Stevenson, Jamarius Burton and Tyson Etienne are going to be trouble for whoever faces the Shockers. Mark it down now.
Wichita has their work cut out for them to win the AAC with Houston, Memphis, and now the emerging Tulsa Golden Hurricane.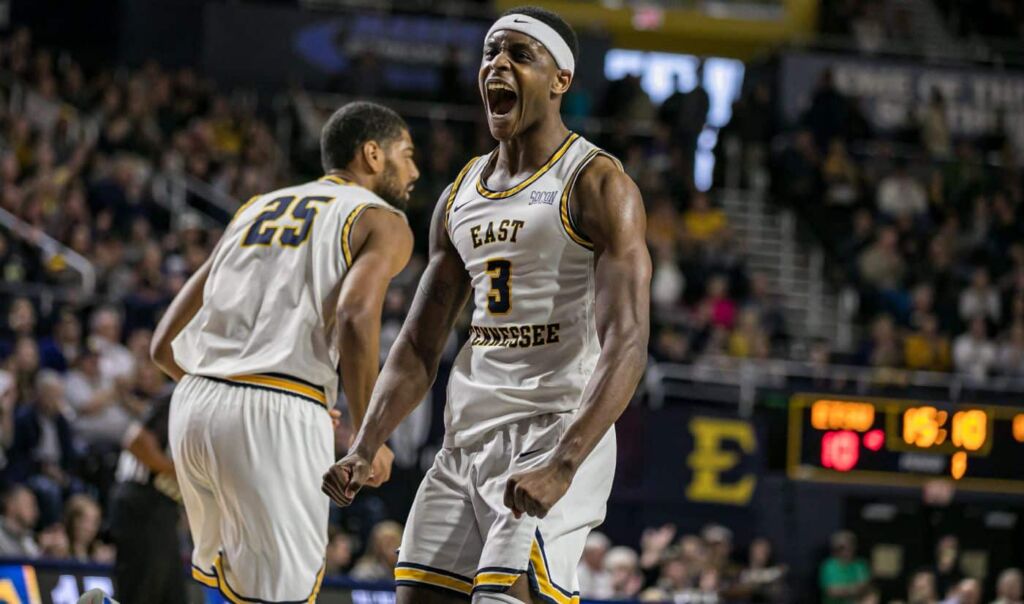 3. East Tennessee State (no odds listed)
The Southern Conference is much better than people realize year in and year out. East Tennessee State, currently the top seed in the conference, has kept a great basketball program over the past decade and this year is no different.
The Buccaneers have two guards who can straight up ball in Bo Hodges and Tray Boyd III. The problem is they still have to win the Southern Conference, who has other good teams like Furman, UNC Greensboro, Western Carolina and Wofford. All of those teams are good and capable of winning in March.
East Tennessee State is the most athletic out of the bunch and should be a really tough draw for anyone in March. Just ask LSU who took a L at home in Baton Rouge to ETS.
4. Northern Iowa (no odds listed)
Another team that's had success in March. It wasn't that long ago that the Panthers and head coach Ben Jacobson were in the Sweet 16 and that can happen again.
UNI has a star guard in AJ Green, who's currently averaging just shy of 20 points per game. Green and fellow guard Trae Berhow combine to average 33.4 points per game.
Good guard-play has been known to be a key ingredient in NCAA Tournament success. Now can they continue to win in the Missouri Valley? Loyola Chicago is knocking on their door.
5. Saint Mary's (no odds listed)
The Gaels made the tournament last year and lost a close one to Villanova. This year they're more experienced with their star guard Jordan Ford averaging a nice 21.2 points per game and forward Malik Fitts averaging 15.9 points per game.
The Gaels should be a dangerous team to play in March. Gonzaga still has to play this team twice.
Third Tier
1. Rhode Island
2. Memphis
3. Akron
4. Stephen F. Austin
5. Austin Peay
6. VCU
7. Tulsa
8. Murray State
9. Liberty
10. Western Kentucky
READ ALSO
NBA Odds Pod Frauds Contest: Free Entry, $500 to First Place!
Printable Super Bowl 54 Squares Grid