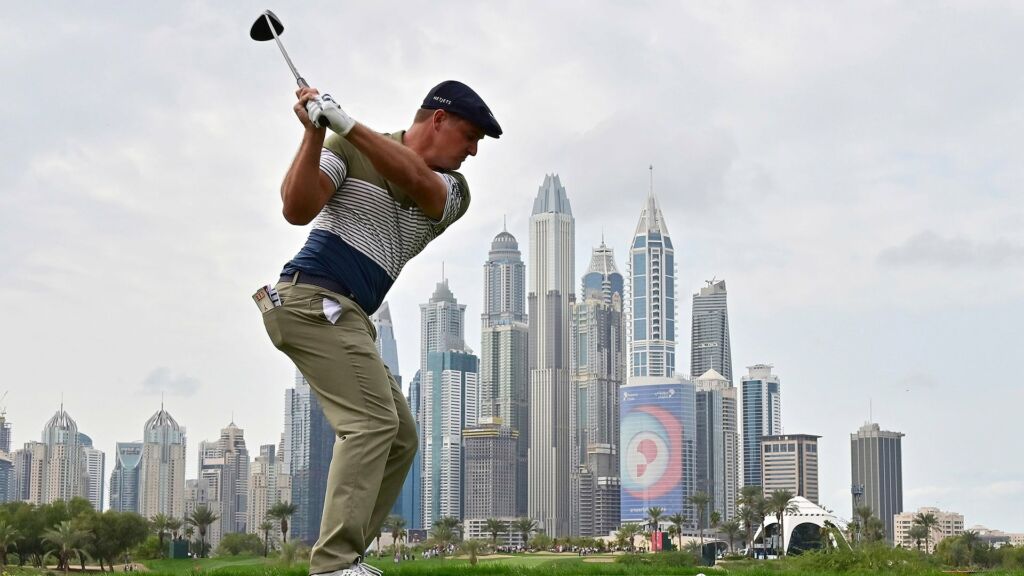 For those who missed it, please check out both the Waste Management Phoenix Open preview as well as our DraftKings picks for information about what types of golfers to target this week for your bets and DFS lineups.
With that in mind, here's who I like this week at TPC Scottsdale (with odds courtesy of MyBookie.ag).
Pre-Tournament Futures Bets (with Top 10 Prop Odds)
Xander Schauffele – 18/1 (+170): Schauffele was a player I featured last week for consideration of a pre-tournament futures bet, as I whistled past the graveyard of his struggles playing in his hometown. Schauffele did not play well in his opening round at Torrey Pines South, and while I can't say for sure the distractions of playing at home was the reason it's probably something I should have taken more seriously. He comes this week with a slight discount from his odds at Torrey Pines, down from 16/1 to 18/1. All the reasons I liked him last week apply to this week, and he possesses the attributes needed to play well in this event (and in fact, he has). I think he bounces back and is in the mix for the win at TPC Scottsdale.
Bryson DeChambeau -28/1 (+260): On one hand, I can see this tournament going very poorly for Bryson. This the first time we've seen the XXL version of Bryson on the PGA Tour, so we don't really know what we're in for. He also has been in the news a lot lately, between his comments about Brooks Koepka's physique, to his subsequent murder by Brooks on social media, to having golf beat writers stalk his Twitch account for little nuggets when he streams Fortnite, to getting put on the clock while in contention in Dubai where he then spiraled out of control to close his tournament with four straight bogeys. There is plenty of ammunition that the inebriated crowd can launch his way this weekend to try and get under his skin.
On the other hand, Bryson has a great track record on overseeded bermuda surfaces (including this tournament) and can absolutely pound the ball a mile now. A lot of the trouble off the fairways at TPC Scottsdale requires about a 300 yard carry off the tee, and Bryson can easily hit over that with his body transformation. Given the rough isn't very penal, he should have plenty of short irons into the soft greens. Despite my utter disdain for his nonsense, I see a path where he gets hot with the putter, returns to the winners circle and finally has some positive press about him on Golf Channel.
Sungjae Im – 30/1 (+280): Sungjae is a player I featured in the DFS column this week, and for all the reasons I like him there I equally like him to win the tournament. The winning score of this tournament is likely going to be in the high teens under par, and the combination of Sungjae's above average length and accuracy off the tee and his great putting is a wonderful combination of a candidate to take home the win. He's been a very trendy pick by experts to get his first PGA Tour victory, but I think this is finally the week he gets it done.
Collin Morikawa – 33/1 (+300): Morikawa's game reminds me a bit of a player who has a great track record at TPC Scottsdale – Rickie Fowler. Both are very well balanced players tee-to-green. The biggest difference between Morikawa and Fowler, though, is in their short game and putting where Rickie has a significant edge over Collin. As discussed this week, short game shouldn't play a big factor in scoring this week, but putting certainly will. Collin's putter has been a little up and down so far this year, but his elite and efficient ball striking should put himself in position for great chances at birdie all weekend long. He's shown the signs of a consistent winner on tour this year, and maybe this is the week it all comes together for four rounds.
Others To Consider (with Top 20 Prop Odds)
Matthew Wolff – 66/1 (+240): Wolff got off to a rocky start at Torrey Pines but roared back to finish T21. Like Morikawa, Wolff's scrambling holds him back but he's an excellent driver and has putted well so far this season. Those are great combinations for TPC Scottsdale and I like his chances to grab his second career win.
Emiliano Grillo – 110/1 (+350): Grillo is constantly held back by his putting, but he's managed to put together two straight tournaments where he's gained strokes in that department. He's typically played well on these overseeded bermuda surfaces, and if that stays hot it could pair nicely with his great ball striking for a surprise victory.
READ ALSO
NBA Odds Pod Frauds Contest: Free Entry, $500 to First Place!
Printable Super Bowl 54 Squares Grid
Other Props and Matchups
Gary Woodland Top 10 – +280: Woodland was dogged by a very bad putting performance in his first round on Torrey Pines South, where he lost two strokes to the field on the greens. That ruined a respectable performance tee-to-green, and he rebounded on the North Course the following day with a 70. Woodland has a good track record at TPC Scottsdale and typically has putted well on overseeded bermuda, so a rebound with his putting wouldn't be a surprise. He should have a bounce back this week, and while I don't think he'll win I like his odds to post a Top 10 finish.
Scottie Scheffler Top 10 (+450) & Top 20 (+180): Scottie Scheffler was featured in this week's DFS Column, and for all the reasons I liked him there I also like placing a bet on him with a Top 10 or Top 20 prop. Given his talent and how he can attack a less difficult TPC Scottsdale, a Top 20 finish feels like a safe play for him with the upside for a Top 10 showing.
Lanto Griffin Top 20 – +450: Once again, I'm returning back to the well on players primed for a rebound at TPC Scottsdale. Given the reasons stated in this week's DFS column, I like a bounce back finish for Lanto on an easier golf course that suits his strengths.
Xander Schauffele +1.5 Strokes over Hideki Matsuyama (-135): The reasons I like Xander Schauffele are above. As for Hideki, I think he's being a little overvalued here because of his past history at TPC Scottsdale. While I would be happy for him to finally get off the schneid and win for the first time since 2017, the reality is he's been so bad with his putting for a while now and his performance off the tee has deteriorated as well. Hideki has yet to post a positive strokes gained performance on the greens this season and is only gaining a little over 0.2 strokes off the tee in the 2019-2020 season. For these reasons, I like Xander getting 1.5 strokes on Hideki at TPC Scottsdale.
Ryan Moore over Jason Kokrak (-120): Jason Kokrak is someone I recommended in DFS, but there's a different mentality bettors need to have when they approach matchup props. There's just way too much of a variance between the ceiling and floor of Kokrak this week because it's impossible to know if Dr. Jekyll or Mr. Hyde will be holding the putter. I like the safety of Ryan Moore over Jason Kokrak in this matchup, who comes in playing solid in both ball striking and putting and has a very good history at TPC Scottsdale.
READ ALSO
NBA Odds Pod Frauds Contest: Free Entry, $500 to First Place!
Printable Super Bowl 54 Squares Grid