We here at Sports Gambling Podcast try to be a one-stop shop for all your gambling and fantasy sports needs. We've already set you up with 80+ potential names for your fantasy basketball team, and now we're going to tell you which players are looking primed for a breakout season in 2019/20.
The dilemma here is the draft for the #DegensOnly Basketball league I'm partaking in with readers of this fine site hasn't occurred yet. Which means my competition can take my wise tips listed below and use them against me. But, alas, my loyalties are to you, my dear reader, and to you alone, so I shall forge on. You're welcome.
Here are four players you can look to to take a big leap this season.
SEE ALSO
Best Bets on 2019-20 NBA Season Team Win Totals w/ Adam Abramson | NBA Odds Pod (Ep. 1)
Lonzo Ball – New Orleans Pelicans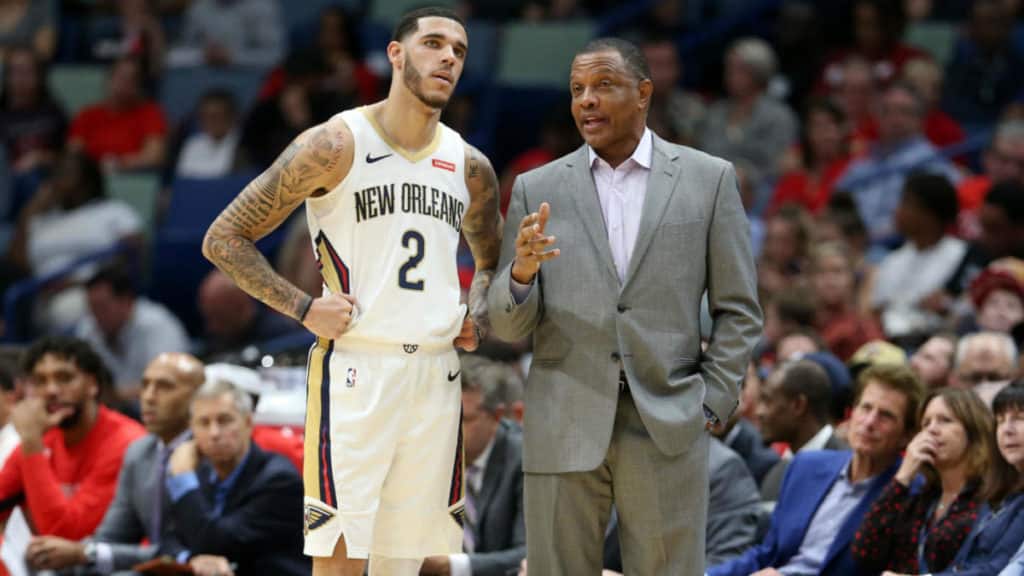 2018/19 stats: 9.9 ppg, 5.3 rpg, 5.4 apg, 1.5 spg, 40.6% FG, 41.7 % FT, 75 3Pts
The biggest reason to expect a breakout from Lonzo Ball this season: he won't be wearing his admittedly defective Big Baller Brand shoes.
Despite spinning his tires last season (or even regressing, depending on who you ask), there are plenty of signs pointing to a big bounce back season coming up, his first in the Big Easy.
First off, after improving his shooting stats last season, he's entered this one with a revamped jump shot, replacing his wonky looking one. Plus, he'll be the lead ball handler on what looks to be an explosive Pelicans squad. Look for him to stuff the stat sheet this season playing alongside Zion Williamson.
OG Anunoby – Toronto Raptors
2018/19 stats:  7.0 ppg, 2.9 rpg, 0.7 apg, 0.7 spg, 0.3 bpg, 45.3% FG, 58.1% FT, 67 3PTs
It's easy to forget that what teammate Pascal Siakam pulled off last season was actually expected to have happened to OG Anunoby. But instead, Spicy P blasted off to stardom while OG had an underwhelming season, fittingly (not fairly though) ending with him missing the playoffs due to having his appendix removed.
However, let's not forgot that there was a reason not too long ago he was ahead of Siakam in the pecking order on the team. He's got the skills on both ends of the court, as well as the size, to be a star. Plus, with Kawhi Leonard and Danny Green gone, there will be plenty of minutes – and shots – up for grabs this season.
Mikal Bridges – Phoenix Suns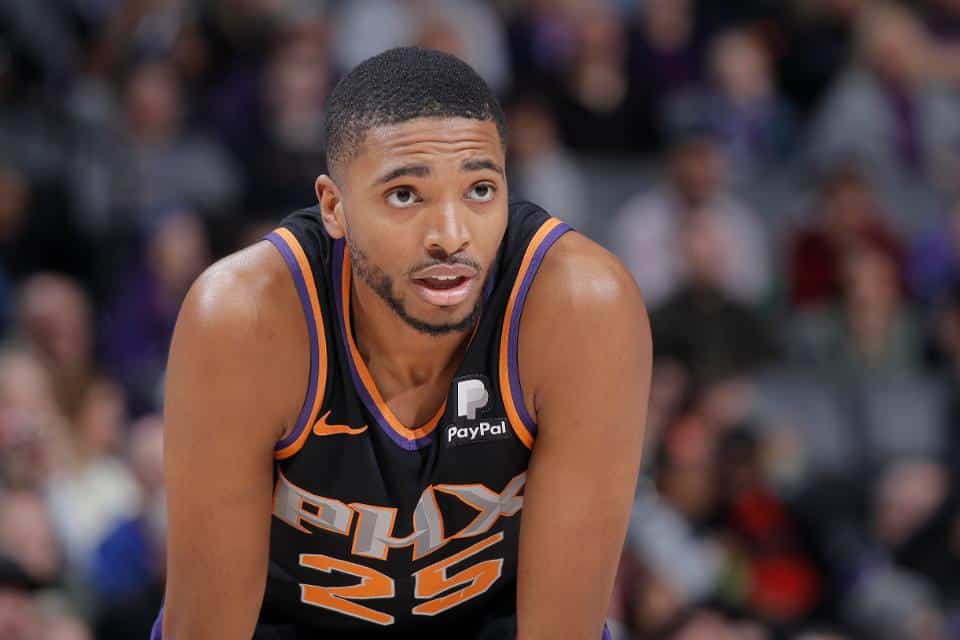 2018/19 stats:  8.3 ppg, 3.2 rpg, 2.1 apg, 1.6 spg, 0.5 bpg, 43.0% FG, 80.5% FT, 105 3PTs
Homer pick here (despite living in Canada, sadly the Suns have been "my team" for over 30 years), but I think it's deserving. You can see by his rookie stat line listed above that Mikal Bridges helps you in pretty much every stat category you could hope for, especially steals and three's.
He's also durable, playing the most minutes on the team last year and was the only Sun to appear in all 82 games. With a year under his belt, he should be even better and more diverse this season, despite having to fight for minutes with Kelly Oubre Jr.
Jonathan Isaac – Orlando Magic
2018/19 stats: 9.6 ppg, 5.5 rpg, 1.1 apg, 0.8 spg, 1.3 bpg, 42.9% FG, 81.5% FT, 86 3PTs
Last season was going to be the breakout one for Jonathan Issac, and while his stats improved across the board, he didn't really "breakout."
Hopefully, this year will be the eye-opening one for the talented 6'10" 22-year-old (unless I don't end up with him on my fantasy team, in which case, screw him). The kid can pretty much do it all, and even if he just improves as much he did from Year 1 to Year 2, you'll be plenty happy to have him on your squad.