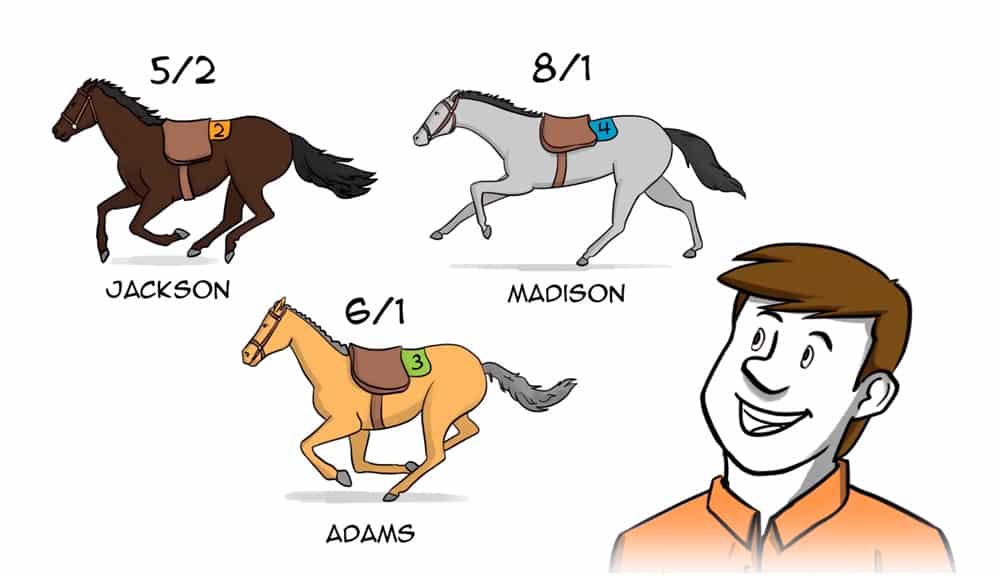 If you've never been to the track or a place with off-track wagering, betting on horses can be daunting. First off, there are so many different numbers and percentages floating around the daily racing forms, it can feel like a college test in advanced statistics.
Some people choose to ignore all that and just bet on the horse with the cleverest name. Okay, but then you have to decide if you want that horse to Win, Place, or Show. Do you want to bet it Across the Board? Do you want to combine that horse with others for an Exacta, Trifecta, Superfecta, or Quinella? Do you want to modify these bets with a Box or a Wheel?
Finally, if you win, do you have any idea how much your $2 bet will earn you? That has to do with the odds placed on each horse prior to the race.
We just covered a lot of information and didn't provide you with any answers. That means you are probably more confused than you were before you clicked this link and that is NOT what the title promised.
SportsBetting3.com have an easy-to-follow and fun video guide that explains everything you need to know about how to bet on horses.
Their tutorial is much better (and friendlier) than asking your buddy Jeff or your Uncle Marty. Guaranteed, the latter two options will end with confusion, raised voices, lost money, and a dark night of the soul.
That's not to belittle Jeff or Uncle Marty's  knowledge (we don't want them coming after us). It's only because explaining all of the jargon that goes into horse racing and how to gamble on it is difficult to explain in simple terms.
Don't believe us? After you watch "How To Bet On Horses", do your best to breakdown all the terminology you just learned to an unknowledgeable friend in your own words. It won't be easy. However SB3 really does it expertly and alongside some very clever animation!
Still looking for more info? Check out our guide breaking down all the horse racing terms.