The last major tournament of the 2018-2019 club soccer season comes to an end this Saturday. Every club team in Europe wants to be playing this Saturday but unfortunately only two teams can face off in the Campions League final.
This year two English clubs, Liverpool F.C. and Tottenham Hotspur F.C., will go head to head in Madrid for the UEFA Champions League title.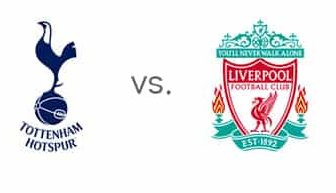 Enter The Millionaire Showdown Using Promo Code SGP
Go to DraftKings.com or download the app NOW! Use code SGP and enter the all new Single-Game Showdown contest THIS THURSDAY to compete for the ONE MILLION DOLLAR top prize!
Because there are only two teams in action, fantasy lineups will look a bit differently than usual this Saturday. The standard forward, midfielder, defender, and goalkeeper lineups are thrown out the window. The rules vary depending on which site you use.
DraftKings is very simple, you fill your lineup with six players regardless of what their position is. FanDuel is a bit more complicated. They give you one spot for a captain, three spots for forwards/midfielders, and one spot for a defender. The captain spot can be either a forward or a midfielder, but the captain of your lineup has his point total multiplied by 1.5 so you want your captain to be your highest scoring player.
It's a bit more complicated than usual but easy to figure out once you get started. This article has one player at each position to build your DSF lineup around for the 2019 Champions League final on Saturday, June 1st.
Forward
Roberto Firmino LIV
As of right now, Liverpool forward Roberto Firmino is listed as a "game time decision." Because of this designation, Firmino is not as expensive as his teammates up front Sadio Mane and Mohamed Salah. IF he plays, this makes him great value! The last two matches in which Liverpool faced Tottenham Firmino has scored two goals, while Salah and Mane have scored a combined zero goals.
Firmino has been the number one overall DFS scorer in each of these last two matches because of his goals. He is a must start if he is in the lineup. Make sure to check the starting lineups an hour before kickoff on Saturday to confirm Firmino will be starting. If he is not starting, I suggest picking up Divock Origi or Sadio Mane if you can afford him.
Midfield
Christian Eriksen TOT
I am playing Christian Eriksen as my captain on Saturday. As the captain on my FanDuel team he will score 1.5x his total points. He takes all of the free kicks and set pieces for Tottenham. Each time Tottenham wins a free kick, Eriksen has the opportunity to score a goal. Even in matches where he doesn't score a goal, he has double digit fantasy points in all but two matches in his last 14! In those last 14 matches he has 24 or more fantasy points in half of them!
I can't pass up a 50% chance for my captain to have over 24 DFS points, so Eriksen has to be my captain on Saturday.
Enter The Millionaire Showdown Using Promo Code SGP
Go to DraftKings.com or download the app NOW! Use code SGP and enter the all new Single-Game Showdown contest THIS THURSDAY to compete for the ONE MILLION DOLLAR top prize!
Defense
Trent Alexander-Arnold LIV
Much like Christian Eriksen, Trent Alexander-Arnold takes a vast majority of the free kicks for Liverpool. According to Rotowire.com, Alexander-Arnold has been the top scoring DFS defender for Liverpool all season. I do think this will be a low scoring affair.
All defenders will be valuable for their tackles and interceptions, but Alexander-Arnold has the most offensive potential of any defender in the contest. He could certainly score or assist on any set piece Liverpool takes. Also, he won't be as pricey as the Liverpool forwards but there is definitely a chance he equals or betters their fantasy point totals.
Goalkeeper
Hugo Lloris TOT
DraftKings is the only site that gives you the option of picking up a goalkeeper on Saturday. You can also choose not to pick up a keeper and start six outfield players, but I am going to take Lloris. He has the potential for great value. Because goalkeepers have such a low floor, you can pick up Lloris for cheap. I think he will have plenty of opportunities to pick up points on all the shots he will face from the high-flying Liverpool attack.
If Tottenham wants to win, they have got to keep Liverpool off the scoresheet and Lloris has to come up big. He has shown that he can play well in big matches too. This past summer Lloris had a great performance in goal when the French National Team won the World Cup Final. If you are going to start a keeper this Saturday, I recommend Lloris over Alisson.