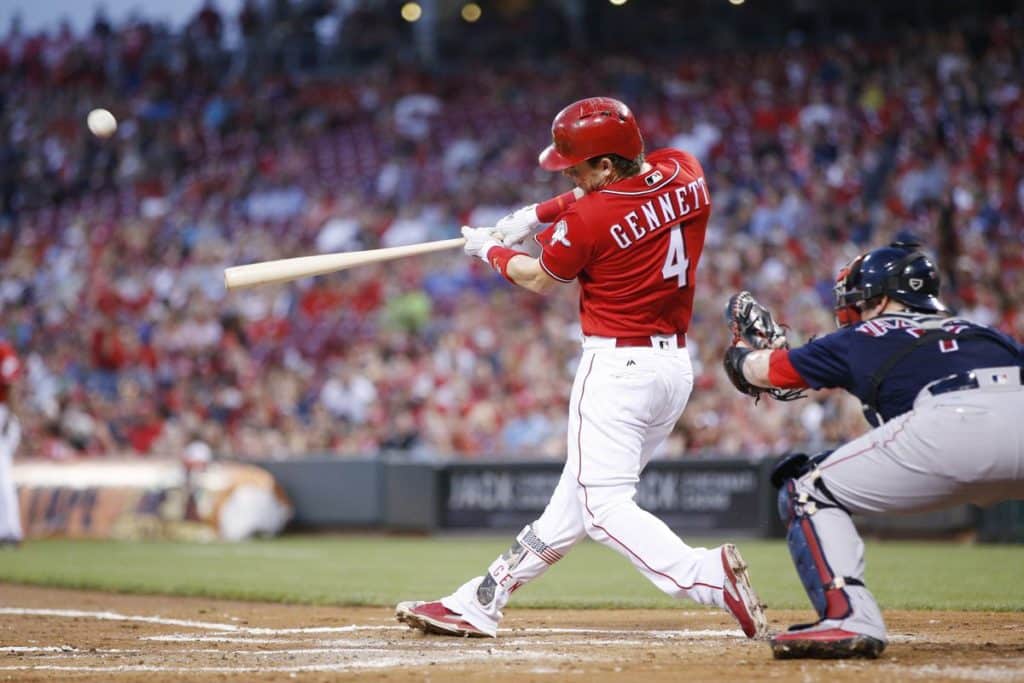 As the lull in the sports schedule continues, all eyes look toward the future. You can always tell when the schedule is light based on "Gambling Twitter" going nuts over a fucking awards show. Betting on movies you've never seen will never make sense to me, unless the insider information is strong. This point of the season brings on a new familiar face as well, as Spring Training is officially underway.
The futures markets in baseball have been slowly expanding over the past couple of weeks, and some shops now have odds on AL and NL MVPs. Bryce Harper has yet to sign, but with essentially all of his potential landing spots being National League teams, it's safe to put him in the NL field.
More books will post MVP odds as Harper signs, but there are odds now out so we will take a peak into some good value picks. Continuing with the theme of this column, some of these picks may make you scratch your head. But winning the MVP isn't necessarily the goal in this exercise. Finding a good number is.
National League MVP
Last season we saw a 200/1 shot in Christian Yelich take the hardware. His closest competitor down the stretch was another long shot in Javy Baez at 60/1. Baseball is a game in which the star players aren't nearly as dominant at their sport as NBA players. Lebron James can take the ball in crunch time and carry his team. Mike Trout might not get an opportunity late in a game, and if he does, there's a better chance that he will fail than succeed. That's not a knock on Mike Trout, that's more of a testament to the nature of the game.
In baseball, the guy who stays hot and contributes to his team in the most clutch situations will likely win the award. Here are a couple picks for NL MVP to buy low.
Ozzie Albies 60/1
Albies is one of the most talented young guys in the game right now, on a Braves squad that has the weapons to be a contender in the National League. Teammate and fellow youngster Ronald Acuna Jr. also has had a promising young career so far, but at 25/1, he doesn't provide as much value to buy low as Albies. The young duo will likely go 1 and 2 in the batting order this season for Atlanta, and with the big bats behind them, offense should be a strength of the Braves in 2019.
Albies is the MLB version of a young Wide Receiver in Fantasy Football. Definite boom or bust potential for the 2019 season. He has the speed of a lead-off hitter with the power of a 3 spot. He has the type of offensive game to go 4-4 with a dinger and 5 RBI one night, then 0-5 with 4 strikeouts the next.
Teams in contention towards the end of the season seem to yield the strongest MVP candidates, and the Braves are likely to be in that position come September. Freddie Freeman at 18/1 should have a big year, but the value play on a buy low candidate is on Albies.
Scooter Gennett 100/1
Gennett might be the best player people have never heard of. The Reds have a few studs in the lineup, but just haven't been able to put it together in the past few seasons. Scooter took the big stage with a late game home run in the All-Star game last season. Up to that point, many people didn't realize that he had been playing like that all season long.
As I mentioned earlier, MVP candidates typically come from contenders. This play on Scooter is sort of a buy low on Cincy as well. I'm not willing to put them in the list of contenders here in February, but with this offensive lineup coupled with their offense friendly ballpark, we might see an offensive explosion from the Reds this season. Gennett is sure to be in the middle of that offensive outburst.
At 100/1 the room for value gained is there. I like Scooter to at least be in the conversation towards the end of the season, in which case there will be a market for his tickets if you're willing to hold on for a few months.
American League MVP
Mike Trout is like Lebron James. Every year he is deserving of the award. If the Angels could assemble a supporting cast around Trout and be in contention at the end of the year, Trout would run away with this award. Voters typically look towards those teams at the top and which players led the way, and Trout (+200 favorite) will likely be playing for another non-competitive Angels team in 2019.
Mookie Betts took the MVP award last year as a 25/1 shot to start the season.
Francisco Lindor 20/1
With the American League being so top heavy with talent, the longer shot players just aren't too attractive. At 20/1, I consider Lindor a decent long shot in the AL. Lindor and teammate Jose Ramirez are perennial MVP candidates, and were in the conversation last year until late August when Betts and JD Martinez pulled away. The Indians are heavy favorites to run away with the AL Central yet again, and with a lead-off hitter with all 5 tools, I think Lindor has a legitimate shot at winning the award.
I love to get players who prove year in and year out that they can put up numbers all season long. Lindor and Ramirez (18/1) are both in the top 5 each year in the WAR category. I think voters actually assess the WAR statistic when looking at MVPs so that makes Lindor a very likely candidate towards the end of the season.
Chris Sale 200/1
It's tough for a pitcher to be named MVP, but we have seen it. Justin Verlander took the cake in 2011. If there's any pitcher who can be considered Most Valuable to their team, I think Chris Sale is that guy. With the award typically going to offensive players, another 20 win season with an unbelievable strikeout number should lead him into Cy Young contention. It seems like every year the Cy Young leaders are at least in the MVP conversation.
At 200/1, we're just looking at the value here. If any pitcher can win the award, it's Chris Sale.