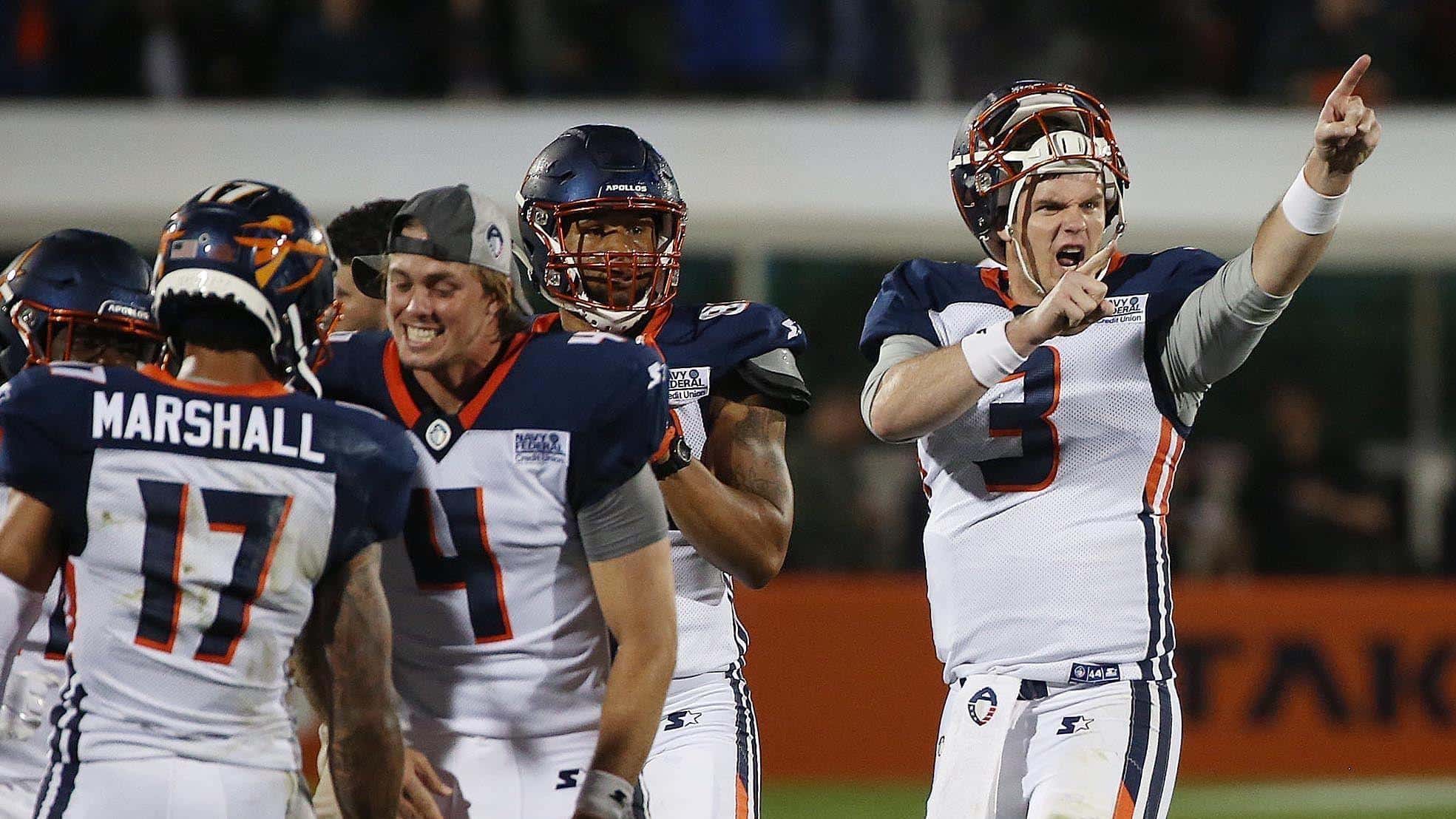 Podcast Recap
In this episode, Sean Green (@seantgreen) and Ryan Kramer (@KramerCentric) welcome on Colby Dan (@TheColbyD). After explaining to Ryan the basics of Instagram, the guys cover the stories of Eli Manning being named the starting quarterback for the Giants in the upcoming season, the potential draft pick for University of Oklahoma baseball and football stud Kyler Murray, and where Eagles quarterback Nick Foles will land.
After an update on the SGP Twitter listener contest using #SGP10K to win a thousand dollars, the trio break down Cowboy's tight end Jason Witten's surprising return to the NFL, odds for Jason Witten's "Monday Night Football" television analyst replacement, Johnny Manziel's potential to land in the AAF after his CFL ban, the allegations of sexual abuse from a high school teacher against former NBA guard Mike Bibby, former Green Bay Packers head coach Mike McCarthy's tirade at a high school basketball game, and Johnny Manziel's wife being accused of cheating at a half marathon.
The guys then discuss James Dolan's band before reviewing the results from week 3 of the AAF and making their picks for week 4. Topics discussed include the home field advantage of the Salt Lake Stallions against the tough Orlando Apollos, the likelihood of the offense of the San Diego Fleet to hit their stride while visiting the Memphis Express, the defensive strength of the San Antonio Commanders and the challenge of their visit to the Birmingham Iron, and lastly the weak Atlanta Legends and their tough task visiting the Arizona Hotshots. Before tuning out, the guys touch on the NCAA basketball conference tournaments coming up and their trip to Vegas for March Madness.                
AAF Week Four Betting Lines