First off, let me make a quick introduction. My name is Smitty Kovach and I have been obsessed with the Academy Awards since I was 12 . I see every nominee (even the short films) and read every conceivable Oscar website to very methodically predict who will win.  You'd be hard pressed to find anyone who cares about this awards show nonsense more than me.
I am thrilled for the opportunity to share my knowledge with you all, and hopefully win us a bunch of money! I have selected the 5 best bets for the most potential winnings, and backed them up with betting $250 of my own cash. We're in this together, so I'm putting my money where my mouth is. Most of the films ranked in the top position are going to prevail come Oscar night, but here are 5 underdogs that have a real shot at a win.
Best Actor – Bradley Cooper in A Star Is Born
My Bet – $100 to win $2,000
Many see this as being between Christian Bale and Rami Malek, but Bradley Cooper is a serious threat to take it. Between his acting, writing and producing, he's now a 7-time Oscar nominee, with no wins as of yet. His snub for a Best Director nomination this year only helps his chances of winning Best Actor, just like Ben Affleck's snub for a Best Director nomination for Argo helped fuel his win for Best Picture. Voters are not only going to want to award Cooper's work on A Star Is Born, but they want to award his overall career. Voters also know he's not going to win for Best Picture or Best Adapted Screenplay, so this is their chance to honor his achievements.
Best Original Screenplay – Vice
My Bet – $25 to win $625
I don't actually think Vice will end up winning this, but I also can't help but think it's being severely underestimate in these odds.  Voters have been charmed by the writing style of Adam McKay once before (he won in the Adapted Screenplay category for The Big Short), and with 8 nominations, Vice is a force to be reckoned with.  If the Academy looks elsewhere in the acting categories, this could be where they cast their vote for Vice.
Best Original Score – Mary Poppins Returns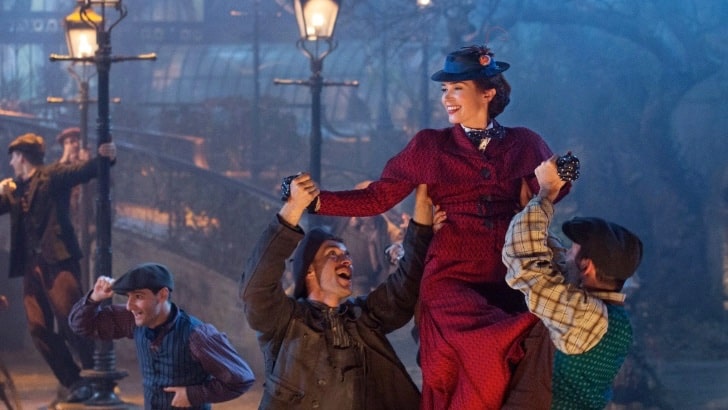 My Bet – $75 to win $375
One key thing to keep in mind when predicting the Oscars is to make note of well liked films that voters are going to want to award somewhere, and often the process of elimination leads you to the answer.  Mary Poppins Returns has faired very well this awards season, and likely came close to a Best Picture nomination.  It's a movie you can't help but love.  Out of its 4 nominations, this category is its only real shot to win.  It would make for a delightful win for 7-time nominee Marc Shaiman, who would also complete his EGOT with an Oscar on his mantle.
Best Cinematography – Never Look Away
My Bet – $25 to win $1,000
The artistic categories are where you can have some really unexpected upsets, and this year my money is on Never Look Away. It marks cinematographer Caleb Deschanel's 6th Oscar nomination spanning the past 4 decades. He's well known and beloved in the industry, and voters will feel good about sending him home with his first Oscar at the age of 74. Sure it's a foreign film with a 3+ hour running time, which all but guarantees very few voters will actually watch it, but as I've learned over the years it matters very little what they've actually seen. It all comes down to what makes voters feel good, and he's the feel good vote of the year.
Best Sound Editing – Roma

My Bet – $25 to win $625
It's hard to know in what year one single film will pull off the "sweep", but if there's going to be a film to do it this year, it's Roma.  With a leading 10 nominations, it's a masterfully crafted film in every aspect.  Where its unexpectedly brilliant is in the sound design.  Every little detail of sound is treated with such care, viewers are immersed into the world of the characters so beautifully represented on screen.  It would be a David vs. Goliath sized win here, but I think it's got a shot.
If all these bets win, I'll pocket over $4,000.  I only need one to win to make a profit.  After a lifetime of feeling left out of sports betting, I finally have my chance to get some skin in the betting game!  Even if I lose, it's an honor just to be nominated.