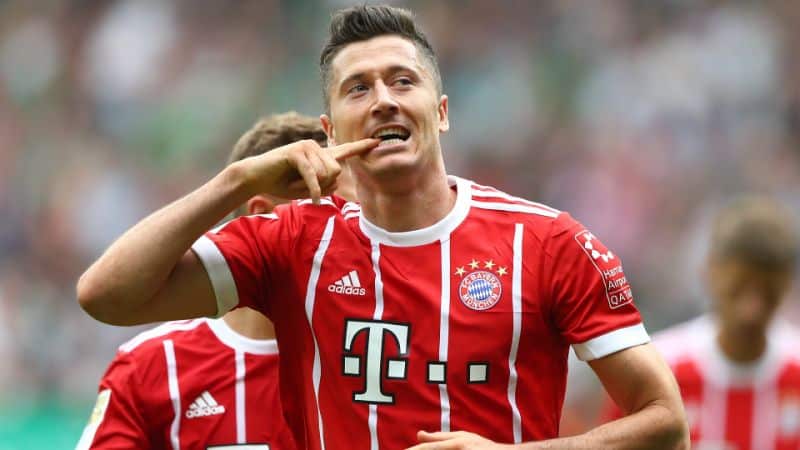 Some things never change, and the SGP dominating the Champions League is something we have become accustomed to. Tuesday was no different, and we managed to pick up 7 more units while going 2-0-1. Our overall record is now 18-6 (75%) +45.1U in the Champions League this season. Let's jump into Wednesday's play of the day and hope to continue our dominance.
AEK vs Bayern Munich
A tale of two clubs that are in completely different spots in this tournament, heavily favored Bayern, will look to cement their name on top of Group E. Currently tied with Ajax atop the group, the Germans take on bottom feeder AEK looking to put on a dominating display with goal differential being a priority as Ajax are threatening to take the group.
Joshua Kimmich, Bayern midfielder: "We have to work out our self-image and work towards getting the right results again. Obviously, we want to win the group."We want to win the game tomorrow with confidence. You don't need any additional motivation when you are playing in the Champions League.
The visitors have a -6 goal differential only scoring twice in their first 3 matches while conceding 8. Bayern has finally put together some good performances winning 4 of the last 5 across all competitions, the only problem they have conceded in all but one of those matches.
I don't believe the visitors will be able to match the attack of Bayern after being dominated in their first encounter surrendering 64% possession and 18 shots. AEK only got one shot on target while defending 10 corners to the one they earned in the match. The score didn't reflect this domination, and the home side will come out early and try to score some goals that will help them in gal differential in case Ajax keeps threatening for the group lead.
Niko Kovač, Bayern coach: "The fun and the joy is still there. We need to win a game by three or four goals and then the knot will be loosened. We are currently at a stage where we are having to work hard. Every individual has to do all they can to ensure that Bayern succeed."
The Bayern manager wants a big win for confidence, and with a clash with Dortmund coming up this weekend, look for the German side to settle this early.
The Pick
Bayern First Half -1  -150  5U MAX