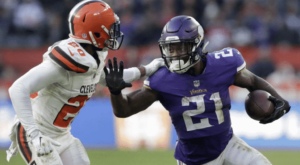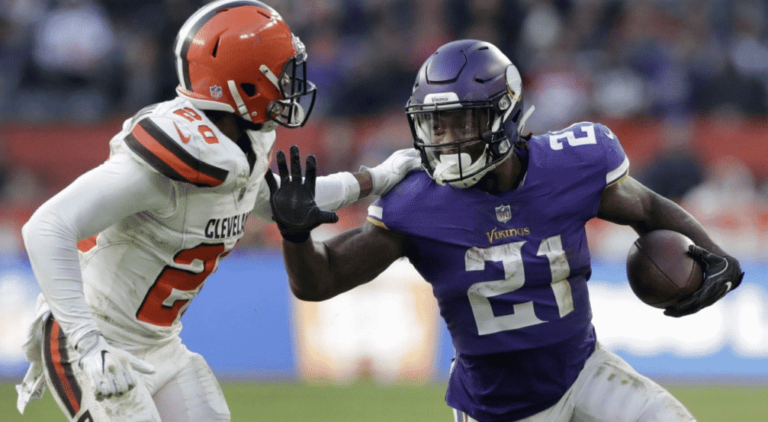 1.The Neutral Site
An amazing statistic was brought to my attention this week by a great follow on twitter, Ricky Scheidt (@RickyScheidt):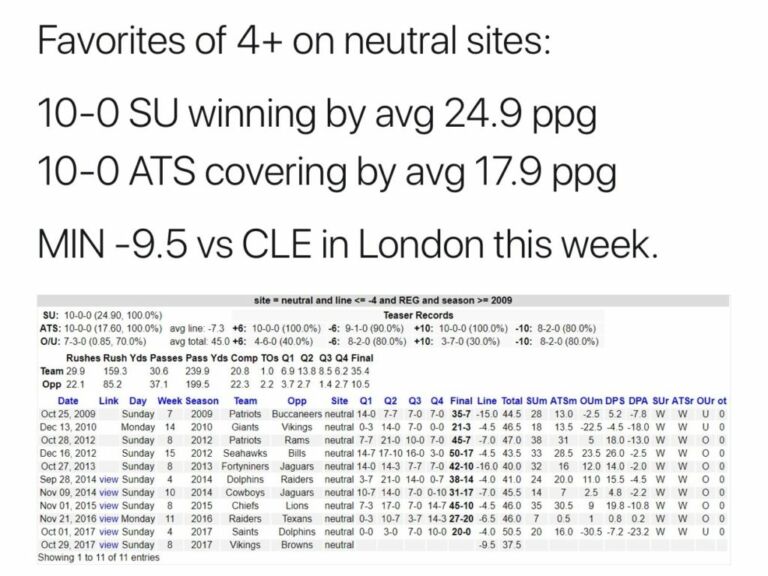 Minnesota, although giving bettors an early scare by going down 6-0 somewhat quickly (Shoutout to The Browns for doing Brown things and missing extra points), Minnesota never really had the cover in question winning outright and against the number, 33-16. The tweet says it all, as you should be turning favorites on neutral sites of more than 4 on auto back. The next neutral site game that will probably fit this criteria is New England Vs. Oakland in Mexico City week 11. 
2. The Curious Case Of Seattle
Alright, so I can take this Seattle Vs. Houston game a number of different ways, and Deshaun Watson is the real deal. This topic isn't actually about Watson though, it's to outline that in spite of his fantastic performance, out trend still holds true. An AFC team hasn't beaten The Seahawks in Seattle since Week 8 of 2011. Seattle needed every bit of Russell Wilson's 452 passing yards, 43 rushing yards, and 4 touchdowns, but the streak is still in tact. There isn't another opportunity to play this trend this season, but file it away right next to Russell Wilson's amazing record of not losing by more than 10 points.
3. Pittsburgh Figuring It Out And Stafford Still Doing Stafford Things
Pittsburgh is a team that constantly finds ways to win in spite of itself. Think of them as a better version of Tennessee in that regard, because no one can overcome Mike Mularkey. That being said, Pittsburgh just overcame a heavy public bet %, Mike Tomlin, and a wide receiving core in a state of change to cash as 3 points road favorites against Matthew Stafford. Now, as the title of this topic states, this one is also twofold. Pittsburgh just pulled out a win in a really tough spot, which to me is a "buy" sign. (Pittsburgh now +300 to win The AFC).
If JuJu Smith-Schuster can fill in the Martavis Bryant roll, not only will he be undervalued in the prop market for each week, but Pittsburgh gets another shot in the arm of their high octane offense. Now here's the other side of the coin, something that has been an auto-back to me regardless of public bet %, injuries, you name it. I don't care if the '85 bears play defense for Detroit, as long as Matthew Stafford is facing a team that will finish the year about .500 you fade him. He is 6-50 in his career against teams that finish the year over .500, and 1-4 this year. Don't think, Fade. They actually have a very favorable schedule upcoming, as only At Vikings left with teams probably guaranteed to finish over .500, which, to be frank-Sucks.
4. New England Is A Tease At Home
The big hangup for me in being with all the other professional bettors this season when New England played host to Atlanta two weeks ago was one simple fact. New England was at home. Now, New England hasn't been great at home this season by any stretch of the imagination losing twice outright this season to Kansas City opening night and Carolina as well. Because of this-you can look at it two ways. One is that New England isn't as good at home anymore and thus are over valued in the market at home, or the opposite that their stock is already at an all time low at home because it's not automatic anymore.
This stat brought one question to mind before the Atlanta rematch. Was New England really going to lose 3 games at home in 7 weeks? The answer was no. They played host to The Chargers this past week, and the same question was answered again, as they covered as 7/7.5 point favorites. The takeaway? Take New England as a money line or teaser piece each week at home if you can get it to under a field goal. New England's remaining games at home: Dolphins (Week 12), Bills (Week 16), and The Jets (Week 17). New England has an amazing 5 road games the next 6 weeks.
5. Putting The Dogs To Sleep
In a revenge of the public week, Favorites went 12-1 straight up with only Carolina pulling the "upset" over Tampa Bay. Books took a beating as just about every money line parlay piece came home with most notably Seattle, New England, New Orleans, Minnesota, Cincinnati, and Atlanta getting money line bettors to the window.
There isn't much of a takeaway other than that these things tend to even out over time, so just take it with a grain of salt. It's not always this easy, trust me. This type of style will lend itself to Philadelphia (-7) New Orleans (-7), and Seattle (-7) finding their way into John Q. Public's money line pyramid this weekend likely however.