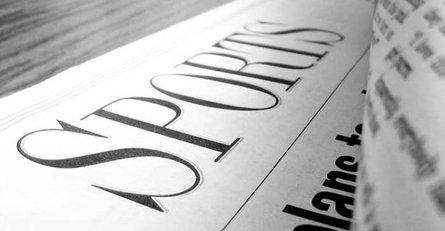 Are you an aspiring or accomplished writer that has what it takes to write written content regarding sports handicapping? Become a voice in the community today. Sports Gambling Podcast is looking to hire passionate writers for the new expanded content of www.sportsgamblingpodcast.com. We are looking for talented people of all ages, regardless of experience. If you can write, we want to hear from you regardless if anyone has yet to hear your content.
Sports Gambling Podcast is looking for writers who cover any variety of sports, if you have talent, we want to hear from you. These topics may include:
Broad topics including unique thoughts to handicapping
Out of the box ideas and approaches
Being a degenerate isn't a must, but it helps
Niche markets not usually covered by Sports Gambling Podcast (Soccer, NHL, Tennis, WWE, TV Props, etc)
Being able to be diverse in your writing, the more areas the better, but if you specialize in one area, that's completely acceptable
ATS picks are given on the podcast, so we do not just want a writer giving weekly picks, we want analysis and thought process
We are looking for reliable writers who aren't looking for a one time feature, we want you to be able to grow an audience that people look forward to seeing what you have to say next.
Compensation will be determined by case by case basis, but these are PAID positions.
Again, we want to harp on the fact that experience writing for companies is not needed to apply. Yes, it will help, but if you have what it takes, we want to give you an opportunity. Whether you are experienced and have written for larger platforms, websites-or just have your own blog, if you have talent we want your submissions. Everyone will be evaluated fairly in applying for these positions.
Send all submissions to Editor @ Sportsgamblingpodcast.com