It's already Week 4 of the college football season? That can't be right. It feels like Week Zero was just a few days ago. No matter how fast the season blows by, we've got the plays you need for a winning Underdog Fantasy college football entry.
Last week's plays went 2-2-1, as Bo Nix didn't feel like running, and Jaxson Dart did. Jayden Daniels and Jamari Thrash both delivered. Will we run it back with any of these guys in Week 4? Spoiler alert. You'll see two of these names appear again in this week's plays.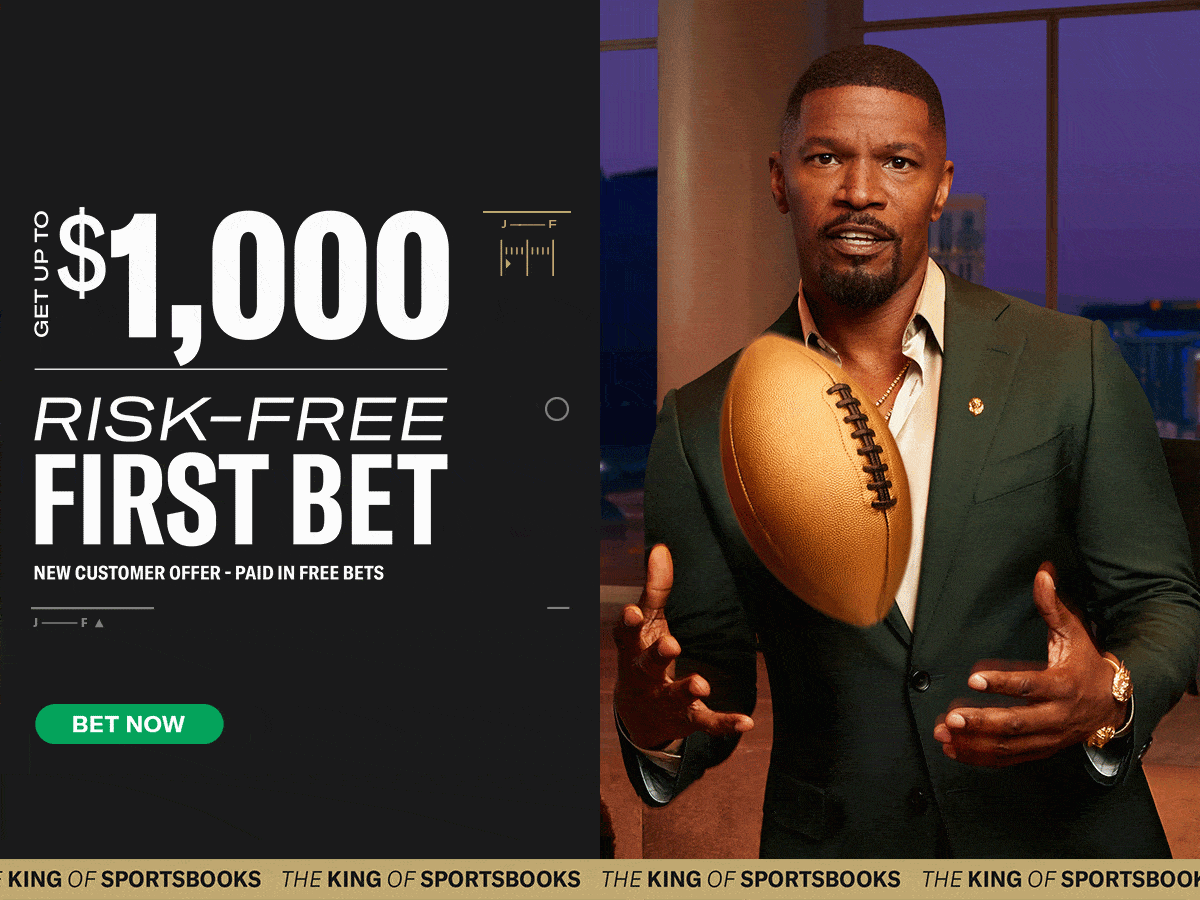 Underdog Fantasy College Football Week 4 Higher/Lower
We also had a second straight week with a weird last-minute scratch as the Alabama Crimson Tide decided not to let Jalen Milroe go off against the South Florida Bulls. There is no way that we have a quarterback get held out of a game due to a game time injury decision or have a guy randomly benched on the Friday ahead of the game with zero warning. That can't happen for a third straight week, can it?
Let's dig into the best plays for your Underdog Fantasy Higher/Lower entries for Week 4 of the 2023 college football season.
Oklahoma vs. Cincinnati: Dillon Gabriel Higher 253.5 Passing Yards
The oddsmakers for Underdog Fantasy college football Higher/Lower are coming in a little low on Dillon Gabriel's passing yards, and this needs to be the first play of our entry.
Gabriel is averaging more than 300 yards per game through the first three games of the season. That's skewed a bit because he threw for 421 against Tulsa and 308 against Arkansas St. He probably won't shred the Cincinnati defense quite that badly, but he should hit this projection comfortably.
The Bearcats just dropped a game to the Miami (OH) Redhawks in which Brett Gabbert only needed 12 completions to rack up 237 passing yards. In their two wins this year, the Redhawks limited Pittsburgh's Phil Jurkovec and Eastern Kentucky's Parker McKinney to under 200 yards passing. McKinney is an FCS superstar. But he's still in the FCS with receivers who clearly can't hang with Big 12 defensive backs.
Holding Jurkovec under 200 yards occurred in four out of eight starts last year and in both of his games against FBS teams in 2023. This is not exactly a feat that's unheard of.
Gabriel should find the soft spots of the Bearcats' defense. He'll connect with the tall, fast guys that Oklahoma is known to recruit. This projection is a bit low, and Gabriel should have no trouble going higher.
Louisville vs. Boston College: Jamari Thrash Higher 83.5 Receiving Yards
Let's stick with the hot hand in Louisville wide receiver Jamari Thrash. Since coming over in the transfer portal from Georgia State, Thrash is absolutely lighting it up. He had more than 80 yards receiving against Georgia Tech and Murray State in his first two games and lit up Indiana for 159 yards on only four catches.
Thrash gets the Boston College Eagles next and should have no trouble getting loose. The Eagles just gave up 105 receiving yards to Florida State's Johnny Wilson. Boston College played Holy Cross and Northern Illinois in their first two games, so their pass defense is a bit skewed.
Both the Crusaders and Huskies employ a ground 'n' pound style that doesn't allow their receivers to rack up yards. There's no concern of that happening with Louisville as the Cardinals have lit it up through the air with quarterback Jack Plummer.
The guys setting the lines at Underdog Fantasy college football Higher / Lower still haven't caught on to Thrash, and we can take advantage.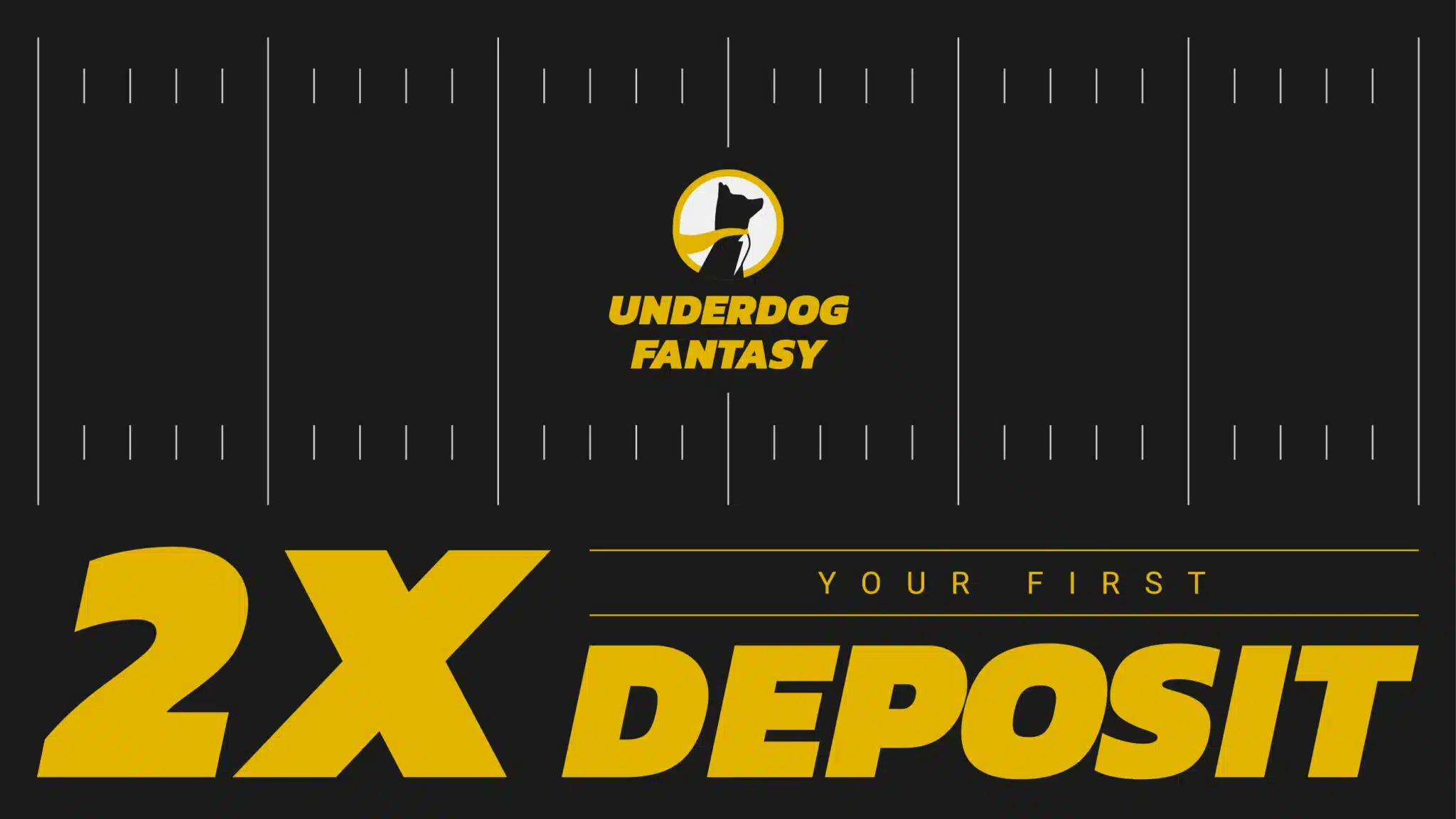 Auburn vs. Texas A&M: Jarquez Hunter Higher 54.5 Rushing Yards
Texas A&M has a potentially prolific offense. Their defense just held the ULM Warhawks to three points. But Miami also gashed them for 48 points. Auburn is somewhere in between the two. They should be able to move the ball with running back Jarquez Hunter.
The Aggies gave up 127 yards on the ground to the ULM Warhawks and 91 rushing to the New Mexico Lobos in their season opener. The Miami Hurricanes didn't run the ball well against Texas A&M, but they were too busy doing what they wanted through the air.
Hunter didn't play in the season opener against UMass but picked up 53 yards on 11 carries in a win against California and 37 yards on 11 carries in a blowout win over Samford. Hunter should get the majority of the carries against the Aggies and has had two games to knock the rust off from sitting out. He should get the bulk of the work out of the backfield for the Tigers.
Hunter should pick up more than 11 carries in this one and end up going higher than 54.5 rushing yards.
Colorado vs. Oregon: Bo Nix Higher 28.5 Rushing Yards
Bo Nix has only cleared 28.5 rushing yards once in three games this year, but he may have an opportunity to get out of the pocket against the Colorado Buffaloes on Saturday.
Nix cleared 28.5 rushing yards in eight out of 12 regular season starts last year and should find room to run against a leaky Buffs defense.
The Buffaloes have allowed opposing quarterbacks to go higher than 28.5 yards in two of their first three games this year. Nebraska's Jeff Sims managed to rack up 67 yards on the ground, and Chandler Morris rushed for 30 in their season opener.
While Nix and the Ducks should be able to do what they want against the Colorado defense, there may be a few called runs or scrambles to help Nix get higher than 28.5 yards rushing this week. We've seen Nix use his legs effectively in the past, and if he wants to get back in the Heisman Trophy race, this could be a good opportunity to pad his stats.
Oregon State vs. Washington State: Damien Martinez Higher 97.5 Rushing Yards
Oregon State running back Damien Martinez has gone higher than 100 yards in each of his first three games. This includes only seven carries against UC Davis to run for 104 yards. Martinez shredded San Jose State for 145 yards on 18 carries and ran over a capable San Diego State defense for 102 yards on 15 carries.
The Washington State Cougars beat Northern Colorado, 64-21, last week. However, the Cougars gave up 158 yards on the ground to the Bears. They did shut down the Colorado State rushing game in Week 1, but Wisconsin was able to move the ball against Wazzu on the ground a little. If the Badgers were interested in committing to the run, they may have put up more of a fight against the Cougars.
There is no worry with Oregon State. The Beavers will need to make the game a physical affair if they want to walk out of Martin Stadium with a win. That means feeding Martinez, avoiding costly turnovers, and defending the way the Beavers have shown they can.
Martinez should go higher than 20 touches on Saturday, and he'll end up eclipsing the century mark for the fourth straight game. You need to have Martinez in your Underdog Fantasy college football Higher / Lower entry. He's cashed every week and should cash again this week.
The College Football Experience
Are you looking for more college football tips for every week of the season? You've come to the right place. Check out The College Football Experience podcast hosted by Colby Dant, NC Nick, and Patty C. Follow their tips all season long. If that's not enough, we also do an FCS edition of The College Football Experience! Listen to our experts, place a few, and let it ride!