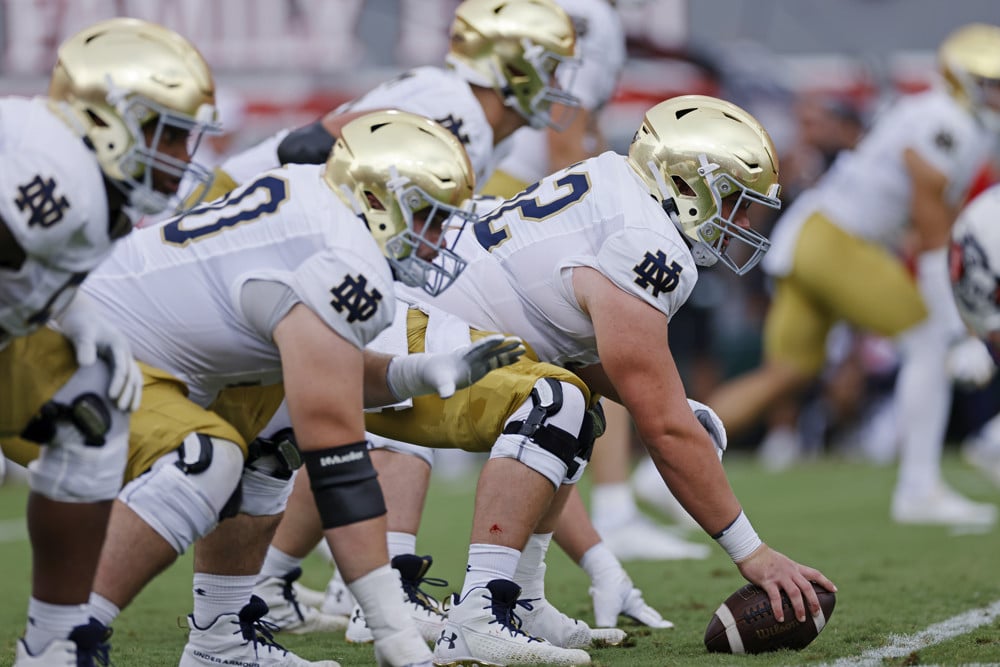 Everybody loves an underdog story. There's nothing better than bragging to the entire bar about the plus-money bet that you just cashed. Predicting a college football upset can give you a high that makes you feel like you're standing on the mountaintop. You can bet these Week 4 College Football upsets against the spread, as single moneyline plays, or as a parlay, and you could be the Tailgate Hero. Welcome to the Sports Gambling Podcast Network Animal Shelter. Let's find you a dog.
Go here for daily free NCAAF picks!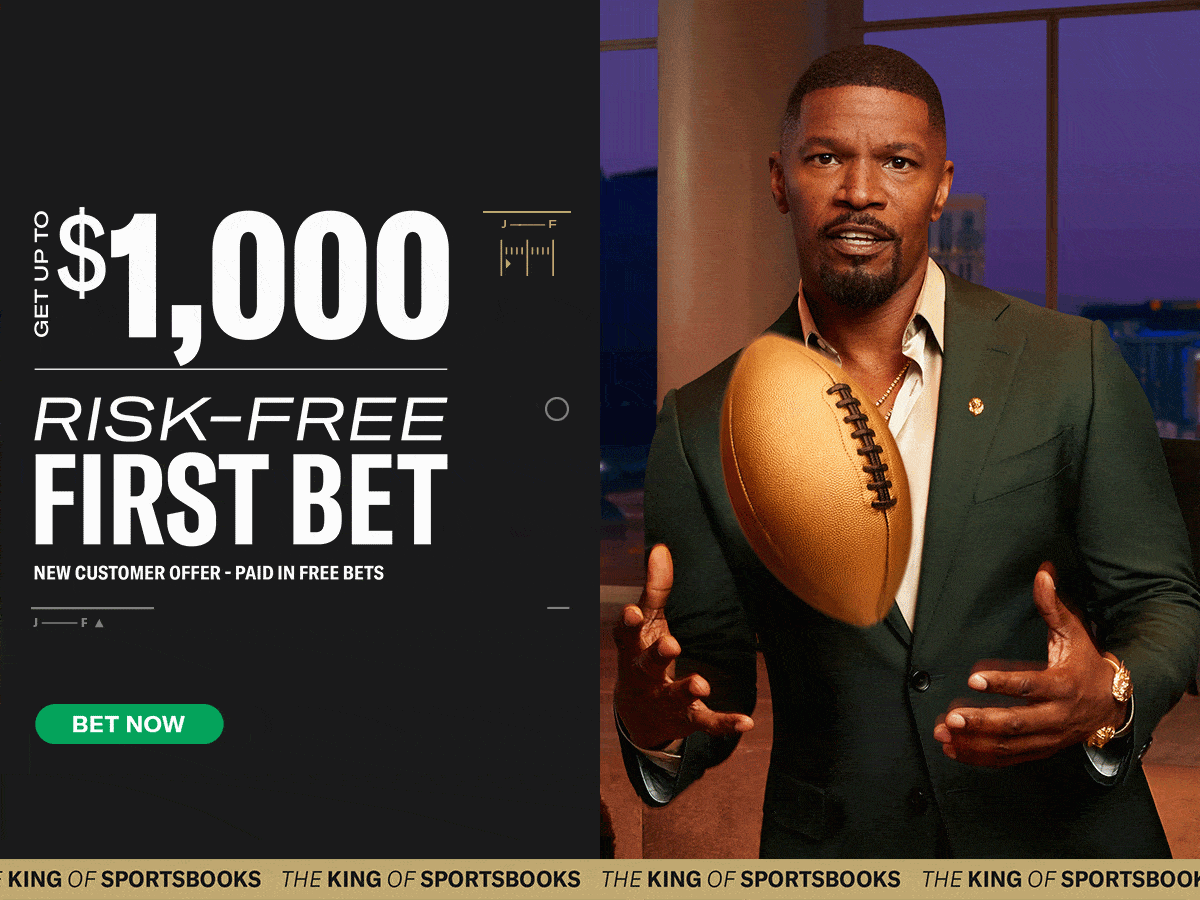 Week 4 College Football Upsets: Moneyline Parlay
+2088 The College Football Experience Parlay
We here at the Sports Gambling Podcast Network love large odds. Some people say parlay betting is dumb, but when you treat a moneyline underdog parlay like a lottery ticket, it's not. Let me explain. Many folks are avid lotto players. For example, Mega Millions and Powerball. The odds of winning the Powerball jackpot is 1 in 292.2 million, and even lower for Mega Millions at 1 in 302.6 million.
The notorious slogan is, "risk a little to win a lot." What if I told you that you could place your $2 entry fee on a measured college football moneyline underdog parlay where you can select your winning numbers based on analysis instead of a machine randomly doing it for you? This week's college football upset picks would pay out $43.77 on DraftKings Sportsbook.
You can download the DraftKings app and use our code "SGP" on your first deposit. When you do that and bet $5 on any college football pick, you get $200 in bonus bets instantly!
There are 15 slates of college football. If you were to place just one $2 college football parlay each week, that's a $30 dollar bet total. With just one correct +2088 The College Football Experience Parlay, that's $13.77 of profit, $57.54 if two hit, $101.31 for three, etc.
Are you feeling more frisky? Those profit amounts increase incrementally with just a few extra dollars on each moneyline underdog parlay. Lastly, in case you weren't already sold, I can promise you that watching Memphis, Notre Dame, and SMU play college football is more entertaining than 40 seconds of ping-pong balls.
Week 3 Recap
This article went 2-1 on moneyline picks last week. Houston was not competitive against TCU. Florida dominated Tennessee. And lastly, BYU went on the road and knocked off Arkansas in Fayetteville.
College Football Picks Record (Units Based on a $10 Bet)
Every ML Dog Pick: 5-7 (+5.35 units)
Dundee's Dogs: 2-2 (+4.55 units)
Noah's Dogs: 3-5 (+1.8 units)

Dog #1: Memphis Moneyline +185
Memphis at (-5.5) Missouri (O/U 51.5)
In a questionably coached game, Missouri knocked off Kansas State last week. The Tigers had less time of possession, won the turnover battle, and needed a 61-yard walk-off field goal to win the game. It was a win against a ranked team at home, where students stormed the field. I think Week 4 is a letdown spot.
Mizzou QB Brady Cook is questionable for Week 4 with a knee injury, according to ESPN's Pete Thamel. On the depth chart, Sam Horn is listed as the backup. Horn appeared in Week 1 against South Dakota. He completed three of five passes with a touchdown and an interception.
Memphis QB Seth Henigan hasn't looked much better against terrible competition, with three picks in three games. But with a completion percentage of 71%, you have to think Henigan is the better QB option in this game. Add in 3.48 yards per rush, ranking the Tigers 110th in the country. How will the offense move down the field?
Source: Missouri starting quarterback Brady Cook is questionable for Saturday's game against Memphis in St. Louis. He's dealing with the lingering effects of a knee issue from a hit he took in the Kansas State game. He's yet to practice this week. Missouri is 3-0. pic.twitter.com/v14GYPw9xn

— Pete Thamel (@PeteThamel) September 19, 2023
Missouri had a poor home performance against Middle Tennessee in Week 2. Then the Tigers snagged a big win in Week 3. Now, in a "home" game away from their on-campus stadium this week, I think they fall back down to Earth. The first leg of this moneyline underdog parlay is Memphis going into The Dome at America's Center and getting a win.
Dog #2: Notre Dame Moneyline +140
(-3) Ohio State at Notre Dame (O/U 55)
This line has moved significantly since the early season lookahead lines. You could have found Ohio State -10 and 63.5 point totals just three weeks ago. A year ago, the Buckeyes had QB C.J. Stroud against Notre Dame's QB Tyler Buchner and only beat the Irish 21-10. Now the Fighting Irish host OSU in a revenge spot. Plus, ND has the better quarterback, the better running back, they're better in the trenches, and the better secondary. The Week 4 college football parlay needed to include Notre Dame.
A lot of the talking points from the big time broadcasts will be about Notre Dame's possible Heisman QB Sam Hartman. I think this game is won on the ground for the Fighting Irish. Head Coach Marcus Freeman and Offensive Coordinator Gerad Parker need to emulate a game plan similar to Michigan's the past two seasons.
RB Audric Estime leads the nation in rushing yards, averaging 8.3 yards a carry. The Irish should pound the rock behind their offensive line that has multiple first round picks. Then, when the Buckeyes commit to stopping the run, take the top of the defense with your stud QB Hartman.
Notre Dame is wearing green uniforms on Saturday night. There's a very good chance that the Fighting Irish get you into the green as well.
Audric Estime is now the highest-graded running back in the country this season (91.9)
pic.twitter.com/QWm9DNDcAf

— Max Chadwick (@MaxChadwickCFB) September 17, 2023
Dundee's Dog: SMU Moneyline +245
SMU at (-6.5) TCU (O/U 64)
Each week, I will write up Pick Dundee, aka Colby Dant's favorite college football upset prediction. Dant is the host of the Sports Gambling Podcast Network's CFB podcast, "The College Football Experience." Dundee also loves a good college football parlay and is well known for his success betting moneyline dogs.
Fading TCU has treated Dant well so far this season. He was burned by Houston last week and is now 1-1 in moneyline plays against TCU, but he's going back to the well again with SMU in Week 4.
Dant believes that SMU will come into Fort Worth heated. It was recently announced that TCU would not be renewing 'The Battle For The Iron Skillet.' He remains unimpressed with Chandler Morris' performance so far this season, as he has three interceptions in three games and completed just 60.1% of his passes against FBS competition.
Oklahoma this year has scored 73 points vs. Arkansas State and 66 against Tulsa. SMU only allowed 28, which looks impressive early this season without much data to go off of. SMU RB Jaylan Knighton was suspended for Week 3 vs. Prairie View A&M due to violating class attendance policy.
The RB duo of Knighton and LJ Johnson Jr. that is averaging 4.96 yards a carry, along with QB Preston Stone, who has a 9:2 TD to INT ratio, will keep the Mustangs in this game. Hopefully, the extra chip on their shoulder gives SMU the edge in the 4th quarter to defeat their rival in the last matchup for the foreseen future.
shocked that this throw from Preston Stone hasn't made its way onto Twitter yet…

just a special talent 🥲 pic.twitter.com/AXHCGxSK76

— Liam (@Blutman27) September 20, 2023
The College Football Experience
For more analysis and entertainment on these games, make sure you turn into The College Football Experience. Colby Dant, PattyC, and NC Nick talk about each FBS game and mix in some FCS games, giving out moneyline and ATS college football picks every Wednesday!